Horse-Pig Compatibility
Their love is unrivalled, and they can have a lot of fun together, despite the fact that they will always point out their shortcomings. When it comes to the Horse and compatibility, these two natives are very sexually attracted to one another. The Horse has a lot of desire and admires the Pig's sensuality, while the latter adore how the former is always cracking jokes.
Although the Horse and Pig compatibility says that they are opposed, their differences may work in tandem. We all know how the saying goes, "Opposites attract". So in a way, they can be each other's rock and give each other a boost in life and love. As a result, with a few tweaks, the Horse Pig compatibility will improve.
The Horse and the Pig, on the other hand, must work hard to make their relationship last after they've met and dated for a while. While the Horse is a diligent worker who is eager to excel, the Pig is known for procrastinating and being lazy.
Horse and Pig Compatibility
If the Horse and the Pig decide to live together and be lovers, they may encounter difficulties because the latter seeks peace and stability, while the former enjoys being all over the place and consuming his or her energy.
A horse's mind is always going forward and from one idea to the next. This native just wants to be in love all of the time, so the Horse would be very sensual at the beginning of his or her relationship with the Pig, showering the Pig with presents.
After a while, however, he or she loses interest and becomes restless again. When the Horse decides not to be in a relationship with him or her, the Pig will turn to his or her family and old friends for comfort. The Horse, on the other hand, must be cautious because the Pig can be vengeful if left in the rain by a lover.
Pig and Horse Friendship Compatibility
If the man is a Pig and the woman is a Horse, the man will be drawn to her self-assurance and strength. He'll most likely lead a domestic life, while she'll join in on any new adventure and make a lot of friends.
When the lady of this couple discovers that her man isn't as adaptable as she had assumed, she will be taken aback. Furthermore, she will never appreciate the fact that he is genuine and has strong feelings. When a man is a Horse, and a woman is a Pig, he will benefit, while she will suffer greatly because she simply gives more to a relationship. If they remain together for a long time, they will eventually become equals.
She'll just sit at home and suffer while he goes on adventures. The man in this relationship will be unconcerned about her domestic abilities, and she will be perplexed as to why he needs so much independence.
Nothing will deter the Horse and the Pig from having a good time together because they're both pleasure-seekers who aren't too concerned about the future. As a result, the faithful Pig could be the ideal partner for a talented Horse. Besides, the Pig is a nice guy who can be quickly persuaded by the Horse to do something. Since the Horse enjoys physical activities, these two would likely spend a lot of time outside.
Although the Pig wishes for more intimacy and affection, the Horse is never willing to offer it to him or her. However, he or she can certainly appreciate the Pig's loyalty and honour.
You can tolerate each other, but you can't embrace each other fully. The male horse, like any other king, is self-centered and jealous. The plain, kind, and mild female pig values friendship greatly and often make concessions to her husband. The male horse, on the other hand, normally responds with self-indulgence and coldness. You two are a dynamic duo. Your match percentage is 60%.
Know your Chinese Sign Here.
Pig Man and Horse Woman Compatibility
Both parties are excessively indulgent and outgoing, and they will greatly benefit from each other. He is dependable and good-natured, while she is imaginative and enterprising. He enjoys seeing her happy and jolly, which she is, and she finds that his committed and forthright determination is very charming and endearing. Both recognise the importance of making changes and will be heavily involved in the marriage, but not in each other's affairs. They choose to live life to the fullest and are unconcerned about the future.
Live your life to the fullest, knowing what's in store. Access your 2021 Report.
Horse Man and Pig Woman Compatibility
He is enticing, appealing, and desirable, and he will be able to persuade the obedient and amiable Boar to follow his orders. She is caring and outgoing, and she will enjoy spending time with the Horse. But, as a result of her over-faithfulness, she wants more from him than he is willing to deliver. When he discovers that she is just as considerate to other people's needs as she is of his, he would be furious. It could be difficult for them to adapt to each other's flaws.
Best Match for Horse: Tiger, Sheep, Dog
The Tiger, Sheep, and Dog are the Horse people's best friends in terms of relationships with people born under other animal signs. The Horse people were normally able to find a life goal through their reliance on Sheep. The Horses can be driven and drawn by the Tigers' hospitality when they stay with them. Because of the Dog's patient nature, the Horses could make love grow like an evergreen tree while they are together with the Dogs.
Often, people born under the signs of the Dragon, Snake, Monkey, Pig, and Rooster make good friends or partners with Horse people.
The Horses, on the other hand, despise the Rats, and the Rats, in turn, despise the Horses' personalities. Furthermore, there would be disagreements between the Horses and the Ox people because their personalities clash. When the Horses cooperate with the Rabbits, there will be a lot of tension because they are normally impatient. They will fully understand each other in love as well. When two Horses come together, it's difficult to have a happy family because they both despise the confinement of everyday annoyances.
A Happy family starts with a happy marriage, and there, Astrology can help! Ask an Expert Today.
Best Match for Pig: Sheep, Rabbit, Tiger
When it comes to relationships with people born under other animal signs, the Pigs will get along swimmingly with the silent Rabbit. They should work together to achieve shared objectives. There will be few problems in their lives if they live with the Sheep people. Pigs and Tigers could be good friends if they could resolve their own shortcomings by learning from each other's strong points. Furthermore, the Pigs have a great deal of respect and admiration for the Tigers.
People born in the years of the Pig, Ox, Dragon, Horse, Rooster, and Dog may live in peace and cooperation with those born in the years of the Rat, Ox, Dragon, Horse, Rooster, and Dog.
Two pig people, on the other hand, aren't a good match because they can't suit each other perfectly. They'll both lose their bearings and belief when they face stuff. It's also difficult for the Horses to negotiate with the Snakes and Monkeys because they are too intelligent and cunning.
Rat-Rat Compatibility
Rat Husband and Rat Wife
Born under the same animal sign, these two possess similar traits. However, they may fail to see eye to eye sometimes, especially if one of them is a bit too much for the other. For example
Read More..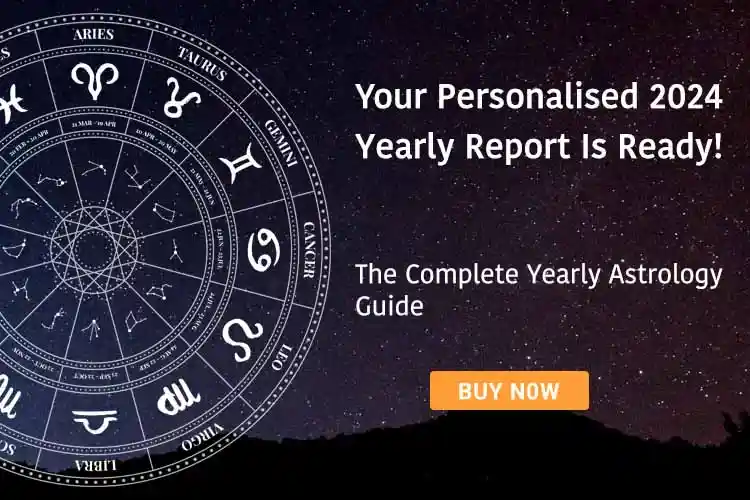 Share Your Problem, Get Solutions