Dog and Pig Compatibility: Years, Traits, Pros and Cons
Dog and Pig Compatibility: Initial Analysis
Thanks to their mutually sunny demeanours and good intentions, the Dog and the Pig will make a great match. The Dog can get into a grumpy mood and needs some alone time to recover, but the Pig is a friendly sign that usually tries to let people live their lives as they want, so the Dog's moods shouldn't be a concern.
The Pig, in particular, is prone to being exploited due to its desire to please; however, this is unlikely to be an issue with the Dog, as the Dog is an honourable, trustworthy symbol that adheres to high standards of behaviour. Dogs are typically family-oriented individuals that make excellent parents. Dogs, like humans, have their own set of flaws. Dogs like being around other people, but they aren't quite as outgoing as other people. They like to do stuff for other people.
| | | |
| --- | --- | --- |
| Chinese Zodiac | Zodiac Position | Most Recent Years |
| Dog | 11th | 1946, 1958, 1970, 1982, 1994, 2006, 2018, 2030.. |
| Pig | 12th | 1947, 1959, 1971, 1983, 1995, 2007, 2019, 2031.. |
You have a trustworthy, rational, and down-to-earth personality as a Dog. You're a homebody who is devoted to your family and home. You're a pessimist who expects loyalty from a romantic partner because if pushed too far, you'll become irritable and snarly. You may be curious as to what the Chinese horoscope has to say about your sign's compatibility with the Pig's.
Pigs are similar to dogs in several respects. They are dependable and trustworthy—indeed, they are truthful to a fault at times, so they would not lie even to defend themselves. Pigs are both rational and realistic, and in romantic relationships, they prefer to give rather than take.
The difference between the two signs is that Pigs are more positive. Where you are suspicious or see evil, your Pig will see good. Since Pig is easy to trust and believe others, your Pig will make mistakes from time to time. Pigs are both more intelligent and indulgent than Dogs, who are always more concerned with practical matters.
Dog Woman and Pig Man Compatibility
In Shengxiao, a Pig Man accepts the Dog woman's personality and will never push her to change who she is in order to please him. The Pig Man and the Dog woman will spend time complementing one another and exchanging presents. In Chinese astrology, the Dog woman and Pig Man have no trouble interacting in the bedroom when sex is involved, and there is always plenty of chemistry to go around.
Dog Man and Pig Woman Compatibility
If a Dog Man is low and sad, the Pig woman will provide comfort and support, encouraging him to be more confident and open-minded. When meeting and beyond, the Dog Man and Pig woman value a healthy home life and enjoy working together, and they also have a fulfilling sexual relationship.
What makes your relationship work with your partner? Find out now with your Love Horoscope.
Dog Compatibility traits
Dogs are generally trustworthy and dependable, particularly in a relationship between a dog and a pig. Dogs are known for being gentle, polite, and patient. They are also known for being very hard workers. This ensures that as a Dog, you are likely to be well-liked at work because you go out of your way to support your coworkers whenever possible. Dogs are more concerned with having work done than with being in the spotlight for doing a fantastic job. Such a match of traits makes dog and pig compatibility easy going.
Does yours and your partner's kundali make a 36/36 guna match? Find out now with our Kundali Matchmaking.
Dogs are also a great asset to have on your side. Dogs have a tendency to set high goals for themselves and to follow through on them. Dogs are typically family-oriented individuals that make excellent parents. Dogs, like humans, have their own set of flaws. Dogs like being around other people, but they aren't quite as outgoing as other people. They like to do stuff for other people. When on a Dog & Pig date, they need quiet time to be alone because engaging intensely with others can be exhausting.
Pig Compatibility Traits
Pigs are frequently good communicators and get along well with others. Pigs, like dogs, prefer to put in a lot of effort at work and are generally well-liked by their coworkers. Pigs really like socialising, so you'll usually find them after work in environments where there are a lot of people to socialise with. Pigs really enjoy good food, but parties are perfect for them because they can indulge in two of their interests at the same time. Pigs have a tendency to have stability issues, causing them to overwork or party excessively. Pigs aren't always the best at keeping a stable Dog-Pig love relationship going. Also, they have a tendency to overdo things, particularly when it comes to things they are passionate about.
Dog and Pig Compatibility: Relationship Compatibility
Dog Pig soulmates share several personality traits that can aid in the development of a long-term relationship. Pigs and Dogs are both known for being honest and loyal. This means that if a Dog and a Pig agree to a long-term relationship, they will work very hard to make it work. They are all very dedicated to their friends, which is another perfect parallel to assisting a partnership. These mutual principles will provide a solid basis for a successful partnership.
Talking about partnerships, how fulfilling your marriage will be? Ask an Expert today!
Dog and Pig Compatibility: Positive Traits
Dog Pig in love is also known for being sorted. This is particularly true in the case of dogs. This will make dating a Pig easier because, as a Dog, you are more likely to go with the flow when it comes to deciding what to do with your free time. It's awesome for you if your Pig wants to go to a certain party or eat at a specific restaurant, and you don't want to make those choices.
Dog and Pig Compatibility: Love Compatibility
Dogs are excellent listeners, and pigs love conversing. Since all of your conversational needs will be met, combining a talker and a listener provides a perfect basis in a relationship. Both dog and pig soulmates enjoy assisting others. This opens up a lot of possibilities for you to do things together that you'll both enjoy. Find some charitable events that you both enjoy (such as working at a soup kitchen, volunteering at an animal shelter, or raising money for a good cause) and get involved together.
Dog and Pig Compatibility: Negative Traits
Although the Chinese zodiac signs of Dog and Pig are reasonably compatible, any partnership will face challenges. No partnership will succeed unless both parties are able to work on improving it and resolving any conflicts. Here are a few places where you, as a Dog, may have trouble dealing with a typical Pig.
Dog and Pig Compatibility: Social Compatibility
Although Dogs with Pig horoscope matches enjoy socialising to some degree, it's likely that your Pig enjoys it even more than you do. In reality, your Pig would most likely seek out opportunities to socialise with a large number of people. Although you can enjoy a good party, you also need time alone at home. Ascertain that both you and your Pig are able to allow each other the room they need. You might need to allow your Pig to socialise once or twice a week while you relax at home with a good book or movie.
You can also try new hobbies that are perfect for you both. Find out more about Hobbies based on your Zodiac Sign.
Dog and Pig Compatibility: Communication Compatibility
Beware that Dog and Pig have different communication styles and comfort zones. You might want to chat at times, but you also want to be alone. If you don't communicate with your Pig, he or she may assume you're angry and won't understand. When you need some alone time, be sure to tell your Pig. They'll know you're not angry at them if you do it this way. Always remember that you may not be able to express your inner feelings as well as your Pig. Also, aim to be more transparent and share.
Summary: Chinese Zodiac Dog and Pig Compatibility
Although dog and pig compatibility isn't always the best of friend types, they are reasonably compatible. In love, a dog and a pig enjoy many of the same activities and are both hard workers. A Dog may require more privacy than your Pig, while your Pig may require more socialisation. You'll have to make compromises to ensure that you both get what you want out of the relationship.
Though you will enjoy socialising and having long conversations with one another, you will also enjoy allowing your Pig to choose the restaurant. Maybe even something to do in your free time. This is because you are more likely to prefer going with the flow to making decisions. Dogs and Pigs have characteristics that will enable you to get a great Dog and Pig compatibility.
Rat-Rat Compatibility
Rat Husband and Rat Wife
Born under the same animal sign, these two possess similar traits. However, they may fail to see eye to eye sometimes, especially if one of them is a bit too much for the other. For example
Read More..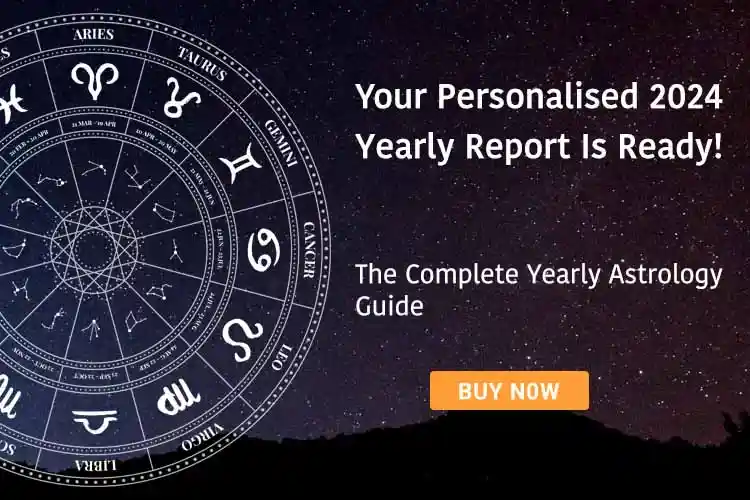 Share Your Problem, Get Solutions