Nakshatra – Pushya
The eighth constellation of the zodiac belt, Pushya or Pushti in Sanskrit is literally translated as "nourisher" which expresses the essence of this star. As the name suggests, this star will give power and energy to the natives. Marked by the absence of brightness, symbolically, this nakshatra is represented as the udder of a cow, and that too means nourishment. So, yielding, caring, and nurturing come naturally to these natives. Pushya is one of most lovable nakshatra among 27 constellations as it is ruled by two giants – the planet of expansion
Jupiter
and the planet of Karma Saturn. Hence, it is a favourable nakshatra for carrying spiritual pursuits.
Pushya Nakshatra Astrology
Pushya Nakshatra ranges from degrees 93:2 to 106:4 in the
Cancer
Sun Sign and is also known as Maha Nakshatra or highly auspicious Nakshatra. The natives born under this nakshatra have energized zeal to expand, care, and protect. A balanced approach to life will be needed as they are in extremes, either too comfortable or rigid.
Pushya Nakshatra Male Characteristics
The native of the Pushya Nakshatra is emotionally weak. He finds it hard to make decisions. He has good behaviour but that is only for selfish interest. This native is clearly hypocritical because he may be feeling negativity inside but will make an outward show of being positive. He expects to be respected by all, but himself respects nobody. Praise inflates his ego, while criticism deflates it. It has been observed that he rarely forms strong attachments. It is very easy for him to fall into bad company, so he should be doubly careful about selecting his friends.
Pushya Nakshatra Male: Profession and Related Areas
The male native of the Pushya Nakshatra is likely to jump at any opportunity to do any work, irrespective of whether he is capable of handling it or not. This generally leads to failure and disappointment. If he pauses for a moment and things get tough upon work that he would like to do, and then take up that work. Under this scenario, no power in the world can stop him from achieving greatness in his chosen field. He also has a strong will-power and overcomes difficult obstacles to reach his goals.
Pushya Nakshatra Male: Compatibility and Family Life
The native of the Pushya Nakshatra, it has been observed, has to face a lot of problems in family life and will have to depend on friends and relatives even for his daily bread and butter. However, because he has seen poverty in his childhood, he develops a strong will to become rich when he grows up. He may have to stay away from his family for work, although he may be very attached to his spouse and kids.
Pushya Nakshatra Male: Health and Well-Being
The health of the male native of the Pushya Nakshatra will face many health problems till the age of 15, but after that, he will lead a relatively disease-free life.
What does your zodiac sign tell about you? Find Now!
Pushya Nakshatra Female Characteristics
The female native of the Pushya Nakshatra is unlikely to ever experience peace. Though she has a very charming endearing character and peaceful nature and is very submissive to elders, she only gets ill-treatment in return. She is religious and follows all the rituals of the family she is married into.
Pushya Nakshatra Female: Profession and Related Areas
The female native of the Pushya is likely to earn a lot from land, buildings and estate. If professional, she is likely to be employed at a very important post in the company.
Pushya Nakshatra Female: Compatibility and Family Life
The female native of the Pushya Nakshatra is often suspected by her husband for infidelity. This happens because of misunderstandings due to her inability to express herself honestly to her husband and in-laws. She should first be honest inside, and then she will see that her inner honesty will eventually start reflecting outside.
Pushya Nakshatra Health For Female: Health and Well-Being
The health of this native will not be too good up to the age of 20. They may suffer from a lot of ailments, such as tuberculosis, jaundice, skin diseases, and gastric ulcers.
Unveil your hidden potential and future prospects with your Personalised Janampatri!
Pushya Nakshatra Padas
Pushya Nakshatra 1st Pada: The first pada falls of the Pushya Nakshatra falls in the Leo Navamsa ruled by the Sun. Here the focus is on achievement, riches, family and ancestral pride. There is strong support from planets.
Pushya Nakshatra 2nd Pada: The second pada of the Pushya Nakshatra falls in the Virgo Navamsa ruled by Mercury. Here the focus is on the achievements of the hard-working professional. Good material results are obtained.
Pushya Nakshatra 3rd Pada: The third pada of the Pushya Nakshatra falls in the Libra Navamsa ruled by Venus. The focus here is on home, luxury, and creature comforts. The favourable planets here are Mercury, Saturn, Venus, and Moon.
Pushya Nakshatra 4th Pada: The fourth pada of the Pushya Nakshatra falls in the Scorpio Navamsa ruled by Mars. It represents the occult aspects which attempt to connect with native with celestial powers. Negative traits such as intolerance and too much dependence on others are also manifested here.
Get solutions to all your problems instantly, Talk to India's Best Astrologers Now!
Hindu Moon Astrology Forecast 2023 for all Areas of Life of Pushya Nakshatra
It's no way or a highway! What's waiting for you in 2023? Check out the prospects for Pushya Nakshatra in 2023, and turn all your setbacks into comebacks. Having a rocking year ahead with a detailed view of all the happenings in terms of Career and Business, Love and Relationship, Finance, and Health.
Career and Business Horoscope 2023
Individuals in the job sector and receiving their paycheck may need to be mindful of their behaviour of flaunting or impressing others. People having jobs and getting paid may need to avoid the yearning to flaunt or impress anyone. Instead, they need to pay full attention to their work. The more engrossed you are in your work, you may benefit more from your work this year. The last months of the year may be favourable.
If you are in business, then you should think of pursuing the business. If you are planning for business expansion, then you may go for it as it may bring success. You may even get support from the new people, who may help you in taking forward the work.
Facing never-ending challenges in your life? For effective solutions, Ask an Expert!
Love and Relationship Horoscope 2023
This year is likely to be an enlightening year for you in terms of relationships. It might be the year of realisation for you, as you may soon understand that relationships need a lot of hard work to sustain and grow as they are delicate and sensitive. It's been like a good juggler. If you are handling one relationship, the other may seem like slipping from your hand. This may usually break your heart as you may not be able to cope up with all these relationship things. However, with your perseverance, patience and care, you may project the situation and tackle it very well. In some time only, you may see that the situation is getting better, and people related to you may soon start loving you.
Moving forward, the mid-phase of the year seems to be in your favour when it comes to family life. While in the last few months of the year, there may be minor turbulence due to the health conditions of your mother. Nevertheless, you may be able to deal with it with little care.
This year married couples may seem to act maturely and take steps accordingly in their married life. You may see that your partner is more inclined towards you intimately and may also understand your thoughts, in which you may also take pride. When it comes to children, there is a plausibility of receiving some good news related to them.
People in love relationships need to be a little watchful and may have to share their relationship status with others. This may help to avoid any unwanted chaos and allow you to embark on your romantic getaway without any hiccups. In addition, you both might get more time with each other to make your relationship even stronger. This may surely help you to enjoy your love life with cherry blossoms all around.
Whether You're Single Or In a Relationship, The 2024 Love Life Report Will Provide a Love Path On Your Love Life In 2024….
Finance Horoscope 2023
In 2023, you may see that your financial condition is getting stronger. This year you may be able to perform better than last year. Apparently, you may get a stronghold of your financial condition. You may also have to pay attention to your household expenses, as there may be a need to buy essential items. In the middle of the year, some new investments may bring in huge benefits.
Moreover, this year you may also benefit from some schemes from the government sector. Additionally, in the last few months of the year, you may plan to visit someplace with family, which may definitely be going to burn a hole in your pocket.
Read 2024 Detailed Report To Learn More About the Various Aspects of Your Life in 2024.
Health Horoscope 2023
During the start of the year, your health might be at an optimal state, and you may feel full of vigour and valour. However, you may need to pay a good amount due to your overconfidence as you may tend to make mistakes like overeating or bingeing on junkies. This may certainly lead you to health complications by the middle of the year.
Also, be attentive and vigilant when you are behind the wheels to avoid any plausible accidents. There are chances of injury or surgery this year, which should not be overlooked. Moreover, health conditions like blood impurity and blood pressure may bother you during the year, which you can handle very well by contacting your physician when required.
Dates for Pushya Nakshatra in 2023
January 08, 2023
February 04, 2023
March 03, 2023
March 30, 2023
April 27, 2023
May 24, 2023
June 20, 2023
July 18, 2023
August 14, 2023
September 10, 2023
October 07, 2023
November 04, 2023
December 01, 2023
December 30, 2023
Some Interesting Facts of Pushya Nakshatra
Translation: Nourisher
Symbol: Teat of cow, arrow, flower
Lord: Saturn
Zodiac: Cancer sign
Diety: Hanuman
Nature: The light (Lagu)
Gana: Dev (Lord LIke)
Mode: Passive
Constellation: 3
Body VarahaMihira: Mouth, face
Body Parashara: Lips
Number: 8
Letter: Hoo, He, Ho, Dah
Lucky letters: H & D
Lucky Stone: Blue Saphire
Lucky Color: Red
Lucky Numbers: 8
Element: Water
Dosh: Pitta
Bird Name: Sea Crow
Yoni/Animal Symbol: Aja (Goat)
Tree: Ashwatha Vriksha / Peepal
List of Nakshatras
Ashwini
Bharani
Krittika
Rohini
Mrigshirsha
Ardra
Punarvasu
Pushya
Ashlesha
Magha
Moola
Purvaphalguni
Uttaraphalguni
Hasta
Chitra
Swati
Vishakha
Anuradha
Jyeshtha
Purvashadha
Uttarashadha
Revati
Shravana
Dhanishtha
Shatbhisha
Abhijit
Poorvabhadrapada
Uttarabhadrapada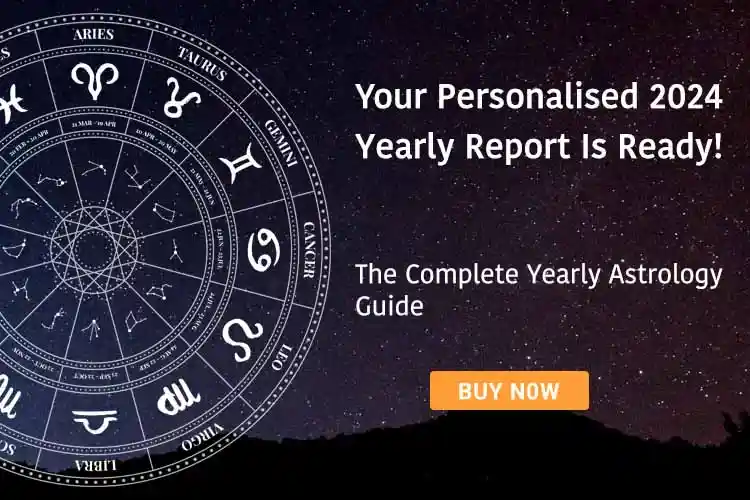 Share Your Problem, Get Solutions