Nakshatra – Pushya
The eighth constellation of the zodiac belt, Pushya or Pushti in Sanskrit is literally translated as "nourisher" which expresses the essence of this star. As the name suggests, this star will give power and energy to the natives. Marked by the absence of brightness, symbolically, this nakshatra is represented as the udder of a cow, and that too means nourishment. So, yielding, caring, and nurturing come naturally to these natives. Pushya is one of most lovable nakshatra among 27 constellations as it is ruled by two giants – the planet of expansion Jupiter and the planet of Karma Saturn. Hence, it is a favourable nakshatra for carrying spiritual pursuits.
Pushya Nakshatra Astrology
Pushya Nakshatra ranges from degrees 93:2 to 106:4 in the Cancer Sun Sign and is also known as Maha Nakshatra or highly auspicious Nakshatra. The natives born under this nakshatra have energized zeal to expand, care, and protect. A balanced approach to life will be needed as they are in extremes, either too comfortable or rigid.
Pushya Nakshatra Male Characteristics
The native of the Pushya Nakshatra is emotionally weak. He finds it hard to make decisions. He has good behaviour but that is only for selfish interest. This native is clearly hypocritical because he may be feeling negativity inside but will make an outward show of being positive. He expects to be respected by all, but himself respects nobody. Praise inflates his ego, while criticism deflates it. It has been observed that he rarely forms strong attachments. It is very easy for him to fall into bad company, so he should be doubly careful about selecting his friends.
Pushya Nakshatra Male: Profession and Related Areas
The male native of the Pushya Nakshatra is likely to jump at any opportunity to do any work, irrespective of whether he is capable of handling it or not. This generally leads to failure and disappointment. If he pauses for a moment and things get tough upon work that he would like to do, and then take up that work. Under this scenario, no power in the world can stop him from achieving greatness in his chosen field. He also has a strong will-power and overcomes difficult obstacles to reach his goals.
Pushya Nakshatra Male: Compatibility and Family Life
The native of the Pushya Nakshatra, it has been observed, has to face a lot of problems in family life and will have to depend on friends and relatives even for his daily bread and butter. However, because he has seen poverty in his childhood, he develops a strong will to become rich when he grows up. He may have to stay away from his family for work, although he may be very attached to his spouse and kids.
Pushya Nakshatra Male: Health and Well-Being
The health of the male native of the Pushya Nakshatra will face many health problems till the age of 15, but after that, he will lead a relatively disease-free life.
What does your zodiac sign tell about you? Find Now!
Pushya Nakshatra Female Characteristics
The female native of the Pushya Nakshatra is unlikely to ever experience peace. Though she has a very charming endearing character and peaceful nature and is very submissive to elders, she only gets ill-treatment in return. She is religious and follows all the rituals of the family she is married into.
Pushya Nakshatra Female: Profession and Related Areas
The female native of the Pushya is likely to earn a lot from land, buildings and estate. If professional, she is likely to be employed at a very important post in the company.
Pushya Nakshatra Female: Compatibility and Family Life
The female native of the Pushya Nakshatra is often suspected by her husband for infidelity. This happens because of misunderstandings due to her inability to express herself honestly to her husband and in-laws. She should first be honest inside, and then she will see that her inner honesty will eventually start reflecting outside.
Pushya Nakshatra Health For Female: Health and Well-Being
The health of this native will not be too good up to the age of 20. They may suffer from a lot of ailments, such as tuberculosis, jaundice, skin diseases, and gastric ulcers.
Unveil your hidden potential and future prospects with your Personalised Janampatri!
Pushya Nakshatra Padas
Pushya Nakshatra 1st Pada: The first pada falls of the Pushya Nakshatra falls in the Leo Navamsa ruled by the Sun. Here the focus is on achievement, riches, family and ancestral pride. There is strong support from planets.
Pushya Nakshatra 2nd Pada: The second pada of the Pushya Nakshatra falls in the Virgo Navamsa ruled by Mercury. Here the focus is on the achievements of the hard-working professional. Good material results are obtained.
Pushya Nakshatra 3rd Pada: The third pada of the Pushya Nakshatra falls in the Libra Navamsa ruled by Venus. The focus here is on home, luxury, and creature comforts. The favourable planets here are Mercury, Saturn, Venus, and Moon.
Pushya Nakshatra 4th Pada: The fourth pada of the Pushya Nakshatra falls in the Scorpio Navamsa ruled by Mars. It represents the occult aspects which attempt to connect with native with celestial powers. Negative traits such as intolerance and too much dependence on others are also manifested here.
Get solutions to all your problems instantly, Talk to India's Best Astrologers Now!
2021 Horoscope Prospects for Pushya Nakshatra
All the hopes and expectations will be alive and kicking for Pushya Nakshatra natives. Your zodiac (Moon Sign) will host Sun, Mercury, Venus, Moon, and Mars in its house at different point of time. Additionally, the progressive and retrograde Jupiter in Capricorn and Aquarius and the strict teacher Saturn becoming more powerful in Capricorn sign will certainly bring changes in your life. Don't forget to count the shadow planets, Rahu and Ketu transiting in Taurus and Scorpio respectively throughout the year. All these transits will form different conjunctions and stelliums in 2021, making it an eventful year. According to your Nakshatra Predictions 2021, you got the ball rolling on everything happening this year. For Pushya Nakshatra Pada 1 natives, you are likely to put an end to all the pending tasks. Not only this but you will kick into high gear at your work front. Those who are born in Pada 2 may face frictions in relationships. Your actions this year may shake many. Frequent health issues may be challenging for Pada 3 natives. Also, there are chances of accidents this year, so be careful while driving. While the Pada 4 natives may get a free ride in 2021. On the financial front, you may get favourable results. However, the money which was stuck or lost is likely to get back in this phase.
Favourable Months: February, May, October, and November
Unfavourable Months: January, March, July, and September
Neutral Months: April, June, August, and December
Holla! Pushti Nakshatra guys, the months February, May, October, and November are favourable for you in 2021. So, go ahead with all the tricky and important things in these months. OTOH, you need to be extra careful and have to scrutinize properly before executing any project or tasks during January, March, July, and September. As you know the impacts of the celestial events in these months are not fully in your support. Average results would be availed in April, June, August, and December. So tighten your seat belt and delve into all the upcoming events in Career and Business, Love and Relationship, Finance, and Health. Make way for the year 2021 with a complete insight into all the happenings in the coming year.
What is waiting for you in the coming year? Check your Personalised 2021 Horoscope!
Hindu Moon Astrology Forecast 2021 for all Areas of Life of Pushya Nakshatra
It's no way or a highway! What's waiting for you in 2021? Check out the prospects for Pushya Nakshatra in 2021, and turn all your setbacks into comebacks. Having a rocking year ahead with a detailed view of all the happenings in terms of Career and Business, Love and Relationship, Finance, and Health.
Career and Business Horoscope 2021
All pending tasks will wrap up soon as the things will not only come in action but also run smoothly from Feb 17. Also, it is a promising time to change your career too. There may be a few unexpected or unwanted issues, but that will mainly due to your disinterestedness. Having focus and determination will rule this out with ease. In case you are seeking a new job, then there is no better period than this. Even the unemployed will kickstart work. As the planetary influences and strong yogas will be in your support, and you will get a deserving job this year. But this may not be the case for the individuals trying for a government job. They may face some delay in getting finalised. However, you may have to travel abroad for work. Also, you may get an opportunity to work with the multinational company during the year 2021. It goes without saying that to go in circles, you need to change your attitude a bit. As you know, a small change can make a big difference for you. Kudos to all businessmen sitting right there, you will have a great year ahead. All projects that were on hold due to pandemic times are likely to get back to salt mines. So make the best out of this favourable time.
Love and Relationship Horoscope 2021
People in love will embrace the new year 2021. The initial few months will remain favourable for you. However, transiting Saturn and Mars will aspect your fourth house. So married natives will face a difference of opinion with their spouse. Even petty issues may get elongated, and it would become difficult to resolve it. Failure in getting effective solutions would lead to the decision of staying separately. However, don't get disheartened if you don't get required support from your spouse and other family members. If you are in a committed relationship, it is best for you to have a second thought before taking it to the next level. Be watchful before reacting to others. Your sharp tongue can lead to a catch 22 situation among relatives. Showing anger will lead you nowhere. Nothing is permanent, and neither is the conflicting situation. Peaceful time will prevail soon. Those who are trying for progeny, you haven't missed your boat yet. The stars will bless you with a child soon. However, many of you will have inclinations towards spirituality and will make a move in that direction. But, try to keep a balance between spiritual life and personal life.
Facing never-ending challenges in your life? For effective solutions, Ask an Expert!
Finance Horoscope 2021
On the financial front, you will experience strong results in the beginning. But in the latter part of the year, there will be no major gains or losses. So overall, 2021 would remain average in the matters of finance and money. However, there are chances of getting financial benefits from secret sources. This would be a year of change too. You may renovate your house, buy a new vehicle, or other assets this year. The cherry on the cake is you need not have to struggle for finances. As the bank authority will approve your loan too. In case you have to return money to someone or waiting for receiving it, there may be a delay in this process. Also, be careful in all the matters where the money is involved. You may commit an error in 2021. However, the planetary influences will help you to get back the lost things. Some financial damage would be there due to children. So take care of your kids. Travel will remain favourable for you in this phase and help you to get success. However, the delay will be there in the plans for moving to a new state or country. But don't lose heart, your plan will be executed soon.
Health Horoscope 2021
On the health front, the year 2021 will remain challenging for you. However, Pushya Nakshatra natives are likely to face issues related to limbs or heart. A regular check-up will save you from getting the problem worse. The current treatment will not be satisfactory, and hence, you may try new methods. The conjunction of Jupiter and Saturn can bring some health issues to you. So, in the first quarter, you may need to be extra cautious. A healthy diet and regular exercise may do wonders in this phase. Precaution is better than cure, and hence, consult your family doctor if there are any issues. It may affect your personal life and professional life. But don't be stressful, as it spoils your health more. Have a regular sleep, and the planetary influences may help get free from all prolonged issues by the end of the year.
Dates for Purva Nakshatra in 2021
| | | |
| --- | --- | --- |
| January 1 & 28, 2021 | February 25, 2021 | March 24, 2021 |
| April 20, 2021 | May 18, 2021 | June 14, 2021 |
| July 11, 2021 | August 8, 2021 | September 4, 2021 |
| October 1 & 29, 2021 | November 25, 2021 | December 22, 2021 |
Some Interesting Facts of Pushya Nakshatra
Translation: Nourisher
Symbol: Teat of cow, arrow, flower
Lord: Saturn
Zodiac: Cancer sign
Diety: Hanuman
Nature: The light (Lagu)
Gana: Dev (Lord LIke)
Mode: Passive
Constellation: 3
Body VarahaMihira: Mouth, face
Body Parashara: Lips
Number: 8
Letter: Hoo, He, Ho, Dah
Lucky letters: H & D
Lucky Stone: Blue Saphire
Lucky Color: Red
Lucky Numbers: 8
Element: Water
Dosh: Pitta
Bird Name: Sea Crow
Yoni/Animal Symbol: Aja (Goat)
Tree: Ashwatha Vriksha / Peepal
List of Nakshatras
Ashwini
Bharani
Krittika
Rohini
Mrigshirsha
Ardra
Punarvasu
Pushya
Mrigshirsha
Ashlesha
Magha
Moola
Purvaphalguni
Uttaraphalguni
Hasta
Chitra
Swati
Vishakha
Anuradha
Jyeshtha
Purvashadha
Uttarashadha
Revati
Shravana
Dhanishtha
Shatbhisha
Abhijit
Poorvabhadrapada
Uttarabhadrapada
Star Guide
Day Guide
Comprises of events likely to happen, hourly guidance, precise timeframes & Dos and Donts
Life Meter
Know the percentages of different aspects of your physical and mental state
Compatibility
Check out how well will your wavelengths with others match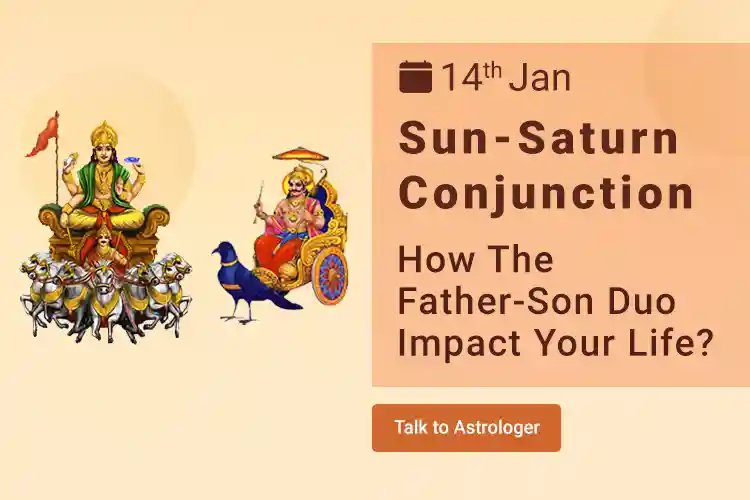 Share Your Problem, Get Solutions