Aries Decans

Aries Decans
'Astrology readings and predictions based on Decans of the
sun sign
is the most micro and one step ahead in personalization. In Decan sun sign astrology, each sun sign month is divided into three Decans. Hence, each decan contains a slot of 10 days. Every Decan is a set with a different
planet
and different
characteristics and traits
are attached to it. Let 's find out which decan you belong to and how does it further shape your personality. '
Born from March 21 to March 30: Decan 1
'
Mars
will rule the person born in this range and makes them impulsive in nature. The planet is associated with a surplus of energy that can lead to quarrels, fights, arguments, and clashes. The best way is to control the words and temper. You are more likely to be assertive, arrogant, egocentric, dominant with an unbreakable self-confidence. Your energy levels nail constantly at a social level. You will use your energy level in the right way to get favorable outcomes. Nobody can control you and you oppose those who try to tame you. You are unpredictable and your mood changes often.
The natives born in the
influence of Mars
are bold and pioneers in their respective fields. The natives are good initiators, however, they tend to be impulsive and impatient too. You always want to be a winner in all the races and all the endeavors you undertake. Get insights into all your problems in 2020 and get appropriate solutions for it from your
Free Personalized 2020 Report
to become an ultimate winner. You are well-determined and hold defined sets of ethics and moral values to be followed. It is tough to change your mind once you have decided to do something. You are proactive and achieve the goals of life and career tirelessly. You are intimate in nature and possess a strong sense of humor. You build strong and long-lasting relationships. You need the freedom to express your feelings and hate if someone controls it.
You could suffer from health ailments between the ages of 42 and 56 years. Your 28th year would be noteworthy and you shall attain prominent success during this phase.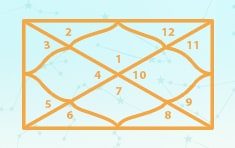 Janampatri
This is a "Know Everything" report which can be purchased for you or your loved one to get an in-depth understanding of life.
Born from March 31 to April 9: Decan 2
Sun
will rule the person born in this range and fuel creativity in them. You are fortunate to be born in this decan as the sun empowers you with constructive and creative abilities. These qualities steer your life abruptly. You would be ambitious, kind-hearted, idealistic, industrious and a born leader. You have immense potential and at the same time a bold, optimistic and dynamic approach. You tend to work tirelessly by pulling and pushing your strengths. Get insights of your core strength and pitfalls from your
Free Personalized Janampatri.
You have a good sense of humor, are attention seekers and love to be at the center stage.
The warmth of the Sun makes you proud, energetic and passionate. The energy of the Sun helps you to shine above all. You prefer your life to be balanced. For having pleasure in life at times you sacrifice important deals as well. You are a good speaker and exhibit plenty of charisma and imagination. You are loyal and friendly with your partner, family, friends, associates, and clients. You are protective and possessive by nature. You would overprotect your partner and closed ones. You are attracted and will have an inclination with the one who will match your incredibly powerful vitality. You want a partner who can empathize with you and shows an equal amount of loyalty in return.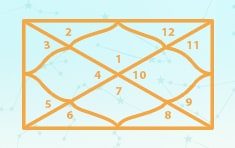 Birth Horoscope - Free
Use the power of Astrology to understand yourself in a better way and get a sense of direction and purpose in life. The cosmic imprint of the stars has a profound impact on your life. Unravel your true potential through the Birth Horoscope report, being offered for free.
Born from April 10 to April 19: Decan 3
Jupiter will rule the person born in this range and bring along the intellect of the Sagittarius sign. You are intuitive, generous, creative and flexible. Due to your flexible mind, you tend to be more imaginative than others. You are determined and focused. You use these qualities to achieve new and higher goals. You enjoy the company of others and admire learning and gaining knowledge. You are inclined to enjoy the good things in life. You are trustworthy and undertake all the responsibilities efficiently. You are enthusiastic, energetic and vivacious. You love freedom and work with unique creativity. You control your destiny and give up everything to achieve the desired goals.
The natives born in the
influence of Jupiter
tend to be highly adventurous. You love to explore new things and places and enjoy the company of people around you. You would be the initiator of new and experimental ideas and thoughts. You are always ready to help others in their tough times. You always have a keen thirst for knowledge and learn new things with a surprising pace and eagerness. You have a strong inclination towards philosophy, intellectual things and analytics. You are a good observer and notice the aspects that others may ignore. So you can outperform in the areas of research and analysis. Know the right career for you from your
career report.
You are a highly social person with extreme generosity and positivity. You would rarely complain about the unwanted situations in life and always have a fighting spirit for it. You are overprotective of your closed ones. The only drawback is that you sometimes tend to have unrealistic expectations and live in your dream world.
Star Guide
Day Guide
Comprises of events likely to happen, hourly guidance, precise timeframes & Dos and Donts
Life Meter
Know the percentages of different aspects of your physical and mental state
Compatibility
Check out how well will your wavelengths with others match
More Compatibility for you