Serena Williams Astrological Prediction For the Coming Year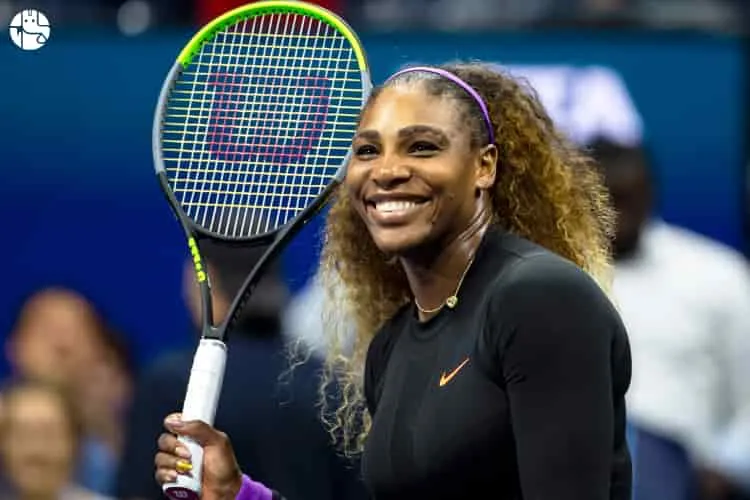 With over 23 major singles titles to her name, this tennis star has carved a niche or herself in the realm of Tennis sport. She was ranked number one in eight different successful reigns between 2002 and 2017! Yes, she is the tennis star Serena Williams and she celebrates her birthday on September 26, making her 39 years old!
Serena Williams has the most number of Grand Slam titles on hard court in singles and has a total of fourteen Grand Slam titles in doubles with her sister Venus Williams. Interestingly, in the year 2016 as well as 2017, Serena Williams was the highest-paid athlete. She also has many accolades to her name including the Laureus Sportsman of the year in 2003, 2010, 2016 and 2018. Currently, she is ranked number nine as per Women's Tennis Association as of September 9, 2019! Her baseline strategy as a player works well for her, and we also hope that she makes it bigger in the times to come. Want to know how will your future be like? Avail our 2023 Detailed Report and know more!
Let us have a look at the future of Serena Williams.
---
Serena Williams Birthchart
Get Your Hand-written Janampatri By Our Experts.
---
Astrological Observations:
As per Serena Williams's star sign, Rahu is passing over 10th to her ascendant sign and Ketu and Saturn are passing over the 4th house, the house of assets, comforts, public opinion, and popularity. Her Jupiter is passing over 3rd to her ascendant and will transit through the 4th after November 2019. The year would be of earning another name or a winning position at the top level. The 4th Ketu from ascendant would give this opportunity to her to add another award for her, says Ganesha.
Also, her Solar Return Year ascendant is Gemini, the year lord is Mercury and Muntha is in 6th house. The year would bring intelligence and wit for her and an excellent comeback spirit for any of the competition or situation to face. The 6th Muntha activates the house of fightback spirits but on the other hand, fluctuating physical fitness should be a matter of concern for her. She may have to take care of her health, especially between 23rd December 2019 and 3rd May 2020. She has to take care of some allergies or infections which may trouble her for some time and, for this, she may need some special medication for it too. She should once again avoid any possibility of controversy, and if anything happens, she may have to keep herself aloof from all this. In any case, she should go for the second opinion to avoid stress in her mind.
Therefore, according to Serena Williams's birth chart, the year will be a mixed bag of fortune, though she may handle tough situations really well, says Ganesha!
To Get Your Personalized Solutions, Talk To An Astrologer Now!
With Ganesha's Grace,
The GaneshaSpeaks Team
---
---
Get 100% Cashback On First Consultation