Master Blaster Birthday Prediction – Will Sachin Achieve His Desired Heights With The New Initiative?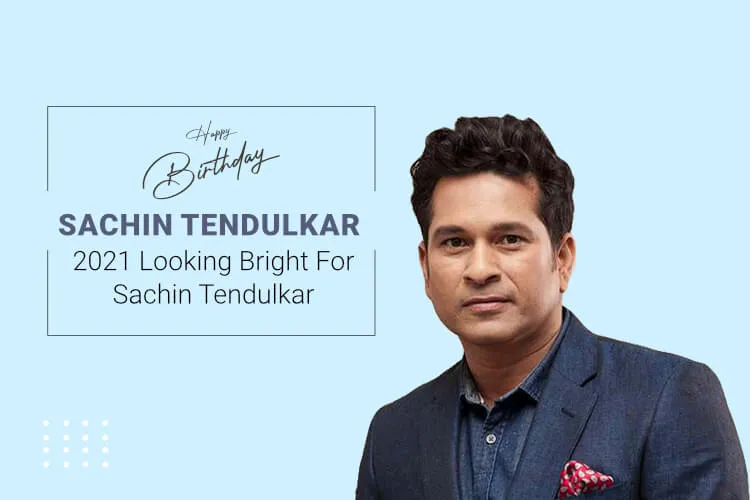 Sachin Ramesh Tendulkar is a former Indian international cricketer who also captained the Indian national team. He is widely seen as one of the greatest batsmen in cricket history.
Master Blaster – Sachin Tendulkar, a prodigy, has recently made strategic investments in the online education company named 'Unacademy.' As a motivational speaker, the former cricketer will participate in a "live interactive session," where he will provide free advice to his students.
Don't Miss to Check out what Mukesh Ambani's stars tell about his success in 2021.
---
About Sachin Tendulkar
Date of Birth: 27th April 1973
Birth Time: 01:00 pm
Place of Birth: Mumbai (Maharashtra)
Sachin Tendulkar kundli
According to Sachin Tendulkar's Surya Kundali, the transiting Saturn is passing over the conjunction with Mars and Jupiter in the House of Profession, indicating that Tendulkar may launch a new initiative. He will be assisting others through this work.
This is due to natal Jupiter in the Capricorn sign and Saturn's current transit in the same sign, inspiring the former cricketer to do such generous things. Thus, he finds it soothing to provide free motivation and education to children.
The transiting Jupiter in the 2nd house from natal Jupiter's position and the 11th house from the natal Sun's position in the coming days, indicates that his investments in the Unacademy may remain fruitful. Talking about the effects of Jupiter transit in Aquarius, Jupiter will be in the 11th house from the placement of the Sun from 6/4/2021 to 14/9/2021, which will be a good time for him. During this time, he will gain more fame.
However, natal Saturn in Taurus and a transiting Rahu in the 2nd house indicates that the former cricketer may not earn the desired profit from his investments.
Find out how planets influence your progress in 2023 from FREE 2023 Horoscope Readings!
---
What Can Audience Expect From The Road Safety World Series 2021?
According to Sachin's birth chart, Mars is in the Capricorn sign, so he will always be focused on his work. And Sachin will maintain the same work habits and regain his focus during the 'Road Safety World Series 2021' in March and other similar future events.
Sachin will be present at this event, along with other cricket legends. Pandemic or other reasons could hamper Sachin's work, but Sachin's ability to work will remain the same.
Sachin will be working hard in 2021, and he may remain busy with his new work as a result of Saturn in the 10th house from the Sun's position. Furthermore, this Saturn is linked to both the natal Mars and Jupiter. Sachin will be available for service at the World Safety Series, which will be held in March.
This does not imply that he will be there to make money but to help others. He may be successful due to this because his natal Jupiter is in Capricorn, and Saturn is currently in Capricorn. As a result of Jupiter and Saturn forming Sanyasa yoga, Sachin will be seen working for others.
Natal Mars is also in Capricorn, and Saturn is currently transiting through it, which may cause a shift in his career. He will always be in the spotlight. His popularity may rise as a result of his fans. Because of his innovative ideas, he may become the talk of the town as a result of his exemplary work. People may try to figure out his career's secret.
Planetary transits in 2023 can bring many transformations to your career and business. Explore all imminent events from your Personalised Career Report!
---
Will Arjun Tendulkar be able to live up to his father's top billing?
The Sun and Mars are the significators of fame in Sachin's birth chart. As a result, his fan base may grow significantly in 2021. Talking about his son, Arjun Tendulkar may not achieve fame in the next edition of the IPL. According to Sachin's birth chart, Sachin has his second child, and (Lord) Venus occupies the house that belongs to his second child. Venus is in the sign of Aries.
Mars is the lord of Aries. As a result, the months of March to May will be detrimental to his son. Mars will be in conjunction with Rahu until 14th April, and then the Red Planet will be in Gemini from 14th April to 2nd June, where it will lose strength.
This planetary movement indicates that Arjun Tendulkar may not achieve fame between March and May of 2021. Arjun Tendulkar is currently in a good position, but it will not be easy for him to achieve fame. He will have to wait longer to achieve a similar milestone as his father.
A stable financial growth, bumpy ride, or a quick success? Know your financial position from a Detailed Yearly Report now!
---
How will his health be in 2021?
In June and July 2021, Sachin may experience stomach ache or muscular pain. During this time, he will be busy with work from April to September 2021.
However, in April – May 2021, he may experience increased mental tensions and stomach ache, back pain, knee pain, or muscular pain. He may treat them with health surgery.
---
Wrapping Up
To sum up, Sachin Tendulkar's new work will be well received in 2021. He'll be on the right track to make significant progress. Also, he may take part in recent events to re-enter the spotlight. From May to August, he may not find answers to his son Arjun's numerous questions. And he may become anxious or mentally disturbed. However, it appears that the former cricketer is in for a good time.
Aiming To Overcome Your Health Issues & Get in Fighting Shape? Consult Our Top Astrologers Now
With Ganesha's Grace,
Astrologers trained by Shri Bejan Daruwalla
The GaneshaSpeaks Team
---
---