Astrological Prediction for Pullela Gopichand: How Will He Fare in 2019?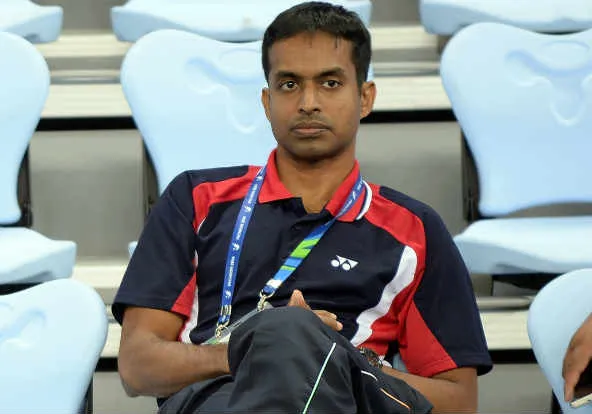 The world of Badminton has seen many great players from India including the likes of Prakash Padukone, Saina Nehwal, P. V. Sindhu, Aparna Popat etc. One of them, who had smashed a big hit in his career, was Pullela Gopichand. He is a former Indian Badminton player who had made India proud by winning all the England Open Badminton Championships in the year 2001, becoming only the second player to ever achieve this after Prakash Padukone.
Pullela Gopichand has several accolades to his name in the universe of badminton including the Arjuna Award in the year 1999, the Dronacharya Award in 2009, Padma Shri in 2005 and India's third highest civilian award, Padma Bhushan in 2014. Gopichand won his first national badminton championship in the year 1996 and not just this, but he went on to win this title five times in a row! He also won a gold medal in the SAARC badminton tournament apart from winning a silver in a team game and a bronze in men's singles at the Commonwealth Games in the year 1998. He also won the Toulouse Open in France in the year 1999 and the Scottish Open Championship as well.
Now, Gopichand runs his own institute called Gopichand Badminton Academy in Hyderabad which has produced spectacular players like Saina Nehwal, Arun Vishnu, Srikanth Kidambi, Parupalli Kashyap, P. V. Sindhu, etc some of them who went on to win medals for India as well. He came in the limelight when he defeated the world number one Peter Gade at the All England Open Badminton Championships in the semifinals and also defeated Cheng Hong of China in the final to win the championship. He went on to attain his highest ranking with number 5 on 15th March in the year 2001. Pullela Gopichand has two children, a daughter, and a son, of which the daughter, Gayathri, is the current under 13 National Badminton Champion and his son, Vishnu, is being trained at Gopichand Academy! Do you want to know how will your business run? Buy the Business Ask A Question Report.
---
Astrological Observations:
He Will Be A Good Coach To His Trainers
According to Pullela Gopichand's birth chart, the planet of Mars is placed in its own Sign and aspecting both the Atmakaraka Mercury and Sun. So, he is determined, energetic, very resourceful, methodical and purposeful as well which are his strong points. Such planetary configuration is favorable for a coach. With his skills, talents and methodical approach, he can raise the level of performances of the players training under him. The mutual aspect between retrograde Mars and retrograde Mercury makes him able to bring new dimensions and to explore different perspectives of the game also, which will make it all the more interesting for others.
His Career Will Flourish
Currently, the transiting Jupiter is moving over the natal Sun which will continue to help him achieve greater heights as a coach. His career as a coach will flourish and his master class will bring more world class badminton players on the national and international level. However, the transiting Saturn in Sagittarius may cause some obstacles, disputes, and problems in the coming year particularly between April 2019 and July 2019. Nonetheless, his hard work will begin to get him positive results after July 2019. He will not only bring more talented players but will also be able to bring more talent for coaching purpose. His efforts will help the country to have more world-class badminton players and coaches. He will be able to train and guide the players efficiently for the badminton tournaments. He will enrich India's medal prospects in International competitions. He is likely to achieve some awards after September 2019 for his inspirational coaching career as well. Want to know how will your career fare? Buy the Career Ask Question: Detailed Advice Report.
Thus, it is safe to say that Pullela Gopichand is going to reach great heights and make it big in the times to come!
With Ganesha's Grace,
Acharya Bharadwaja
The GaneshaSpeaks Team
For Instant Solutions! Talk To an Astrologer Now.
---
---
Get 100% Cashback On First Consultation