Analysing the Birth Chart of Jasprit Bumrah: Slinging Negativities Away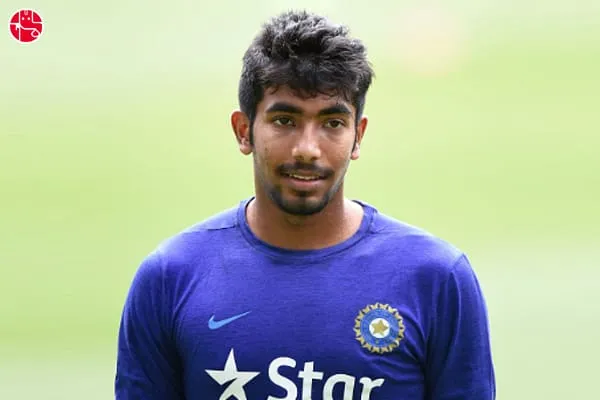 The answer to the Indian Cricket team's fast bowling woes, Jasprit Bumrah will be celebrating his 27th birthday on 6th December. In an international career spanning merely four years, he has made an impact on the world stage that very few would be able to surpass. Interestingly enough, his birthday falls on the same day as his team-mate, Ravindra Jadeja, and one day after Shikhar Dhawan who celebrates his Birthday on December 05.
Today, he features among the top 10 bowlers in the world for both ODI and Test Cricket, ranked by ICC. With his unique bowling action that will remind you of his idol Lasith Malinga, he is the first Asian bowler to take 5 wicket haul in England, South Africa, and Australia in the same year. All these stats and we haven't even started with his celebrated IPL career!
With IPL 2020, he has shunned down the rumours of 2018 injury affecting his bowling and career. Now, as he would look forward to Australia, the barren lands and coral beaches in down south, he would be seeing bouncy pitches and flying wickets! Before that high action drama though, we bring you Jasprit Bumrah's Horoscope based on his Birth Chart, to celebrate his birthday astrological style. Let's see what stars have to say.
Find out what planets in your birth chart has to say about you, with Free Janampatri Analysis
---
Birth Chart of Jasprit Bumrah
Date of Birth: 06 December 1993
Time of Birth: Not Known
Place of Birth: Ahmedabad, Gujarat, India
Since the time of birth is not available, we will be analysing Jasprit Bumrah's Surya Kundali. Though an exact time of birth is essential for accurate prediction, a Solar Chart also helps a lot in predicting the native's future.
---
Astrological Observations
Jasprit Bumrah's date of birth suggests his zodiac sign to be Sagittarius. In his birth chart, we can see that the transiting Jupiter would aspect Ketu positioned in the 7th house. Transiting Saturn would aspect Jupiter positioned in the 12th house of the chart. Whereas the transiting Rahu will pass over Mercury, Rahu, Venus, Sun, and Mars positioned in the Ascendant.
Jasprit Bumrah will be under the influence of Major (Mahadasha) and sub-period (Antardasha) of the Moon, which ends on 7th March 2021. After that, the sub-period of Mars will begin. What does all of these mean for his future? Here's what.
---
World's No. 1
Before being out of the game for months due to his injury, Jasprit Bumrah was ranked at number one among international bowlers. Now, with Antardasha of Moon till March 2021 and Antardasha of Mars who is lord of the sixth house that signifies sport, things are looking even brighter! With these favourable placements, he is likely to take the throne back, emerging as the best in the world.
Know where will your career take you this upcoming year, access a personalise Career Report 2023
---
The King of Toe Crushers
If there is one thing that makes Bumrah different from other bowlers of World Cricket, is his economical bowling in the final overs, called death overs in terms of cricket. He can bowl toe crushing yorkers at will, making it harder for the batsmen to produce runs. Once again, Mars, being the lord of his ascendant benefits him. Mars represents strength, power, force, and speed. Moreover, it is positioned in the ascendant with the Sun. The Sun provides the extra boost to his Mars and together, they make Bumrah shine. The good news is, they will continue to do the same for him in 2021.
How will planets and their positions in your birth chart shape your life? Find out now with a Personalised Janampatri, handwritten by our expert astrologers.
---
His Return to Australia
From 27th November, India will start their tour to Australia. Jasprit Bumrah proved himself in limited-overs in 2016 when India toured Australia, and later in 2018, he broke their back. This time, he will be under the influence of Antardasha of Moon and Mercury. Ketu and Venus are also situated in a favourable position for him and looks like history is about to repeat itself. This time, he may even make some new records to remember!
---
Fitness & Future with Indian Cricket Team
The Transit of Saturn will aspect Jupiter in Jasprit Bumrah's birth chart. Jupiter is the Lord of the 5th house, the house associated with performance. This combined with Mahadasha and Antardasha of the Moon is likely to do wonders to his performance. He may be able to exceed all expectations from his team and fans. However, Rahu's transit over the planets in his ascendant creates an alarming situation when it comes to his fitness. Injury may be on the cards, even during the tour of Australia. It would be advisable for him to observe extra caution when it comes to injuries.
Can health-related issues disturb you in 2021, too? Find out now with the 2023 Highlights Report!
---
---
---
Get 100% Cashback On First Consultation