UFC Boxing Match: Know Who Will Win Between Floyd Mayweather Jr And Conor McGregor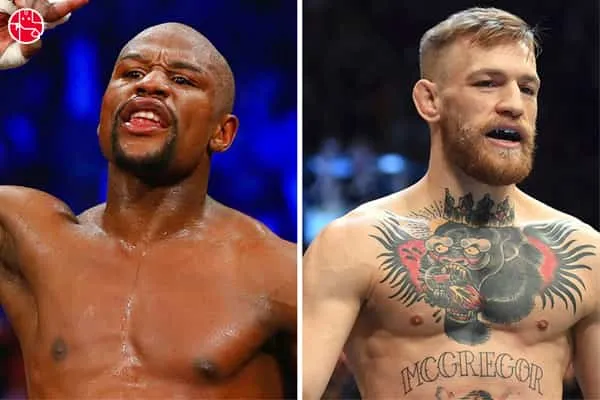 In what is being hyped as the boxing match of the millennium, the Floyd Mayweather Jr. vs Conor McGregor fight will be held in Nevada, Las Vegas on August 26. Mayweather, who is being billed as the favourite to win the UFC (Ultimate Fighting Championship) fight, is actually coming out of retirement to take on Conor McGregor, a 2nd division world champion in mixed martial arts. Life is about competition. So is the profession. Are you concerned about your career growth? Buy the 2017 Career Report and set to rest all your concerns.
Floyd Mayweather Jr, a 5-division world champion who has been undefeated in professional boxing with a perfect 49-0 record (26 of which have been knock-outs), is widely regarded as the best professional boxer of the last 25 years. However, Conor McGregor is no pushover. He defeated Jose Aldo, one of the greatest pound-for-pound mixed martial art fighters, in December 2015 to win the UFC featherweight title. At that time Aldo had not been beaten for 10 years, and Conor McGregor knocked him out in 13 seconds flat. The Floyd Mayweather Jr vs Conor McGregor fight will be held under boxing rules, which will be a great challenge for mixed martial arts fighter Conor McGregor, who will not be allowed to use the leg kicks or takedowns which are used in mixed martial arts. Some people consider boxing to be a risky game. There are others who say risk is there in every aspect of our life including business. Do you want to get rid of your business risks and boost your growth prospects? If yes access the Free 2023 Business Report.
---
Ganesha analyses the upcoming fight using the tools of astrology and predicts that far from being a knockout, it will be a closely contested bout and that Mayweather's chances of winning are greater.
Mayweather Jr v/s McGregor Match
Get Your Hand-written Janampatri By Our Experts.
Mayweather v/s McGregorTournament Date: Saturday, 26 August 2017Tournament Time: 3pm local time (America's Pacific Time Zone)Tournament Place: Nevada, Las Vegas, USA Favorite: Mayweather Underdog: McGregor
Question:Will the favourite " Mayweather" win the competition? Horary Date: Saturday, 12 August 2017Horary Time:11:22:41 Horary Place: Ahmedabad, Gujarat KP Horary Number: 115 Ayan Type: KP Old
Chart Observations:Primary house CSL is Rahu which is in the star of Venus.Primary supporting house CSL is Jupiter which is in the star of Mars. Subsidiary supporting house CSL is Rahu which is in the star of Ketu. The majority of the planets are the significators of 1st and 11th houses which shows fructification of the matter. The prime significator of 6th house (Saturn) is retrograde.?utm_source=sports&utm_campaign=sports
Tournament Forecast:These planetary alignments indicate that both the players will fight fiercely. It will not be a knockout type of contest; rather the margin of victory in the competition will be very thin, and the favourite "Mayweather" appears to have higher chances of winning the competition.
With Ganesha's Grace,
Malav Bhatt,
The GaneshaSpeaks Team
For Instant Solutions! Talk To Astrologer Now.
---
---
Get 100% Cashback On First Consultation