Post-Union Budget 13-14 – Ganesha foresees a steep uphill climb for Congress and UPA
So the cat is out of the bag. The Finance Minister of India, P Chidambaram presented the Union Budget 2013-14, the Government's plan to bring the economy back on track, on February 28, 2013. In the times like this, when the inflation is on the rise and the GDP rate is not showing much hope, a tough yet promising Budget was the need of the hour. But, according to the market experts, economists and visionaries, the Union Budget 2013-14 has very few positives that would boost the morale of the common men. The General Elections are going to be held in 2014 and a populist Union Budget would have sealed the deal for the UPA Government, many believed.
Will the Union Budget 2013-14 make the matters worse for the troubled Central Government? Ganesha analyses the birth chart of the independent India and finds out what awaits the UPA Government.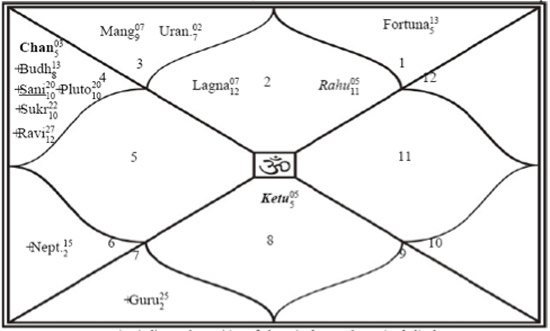 In India's foundation chart, the Sun-Saturn period will be operating till 28th June 2013. The Mars, Rahu and Jupiter Pratyantar will be operating from 2nd March 2013. This implies that the period post mid March 2013 may not augur well for the UPA government. It also indicates adverse results for the ruling government. In short, it will be a totally rough ride for the central government, the entire country and the Prime Minister Manmohan Singh.
The Pisces New Moon chart of 2013 has Luminaries (Sun and Moon) in the 8th House with Venus (the Lord of the 10th House), Mars and Mercury. The stellium in the 8th House again indicates tough time ahead for the UPA Government. Government may be charged with various allegations of corruption. Plus, there will be sudden unexpected happenings at the political front post mid-April 2013.
However, a strong Oath Taking Chart of UPA 2 government shows no threat for the downfall of the government. The UPA- 2 government, in short, has strong chances of completing its tenure. However, the transiting Saturn in Swati Nakshatra with Rahu will bring major setbacks for the ruling coalition. Some of the key allies, though, may withdraw support during the last quarter of year 2013. The frustrating conditions may force the top Congress leadership to announce the General Elections most probably during the last quarter of year 2013. Above all, the transformations in the political scenario of the country are foreseen; the hopes of Congress Party to retain power may receive a jolt.
With Ganesha's Grace,
Tanmay K.Thakar,
The GaneshaSpeaks Team