Narendra Modi Birthday Special Prediction: His Horoscope Analysis for 2019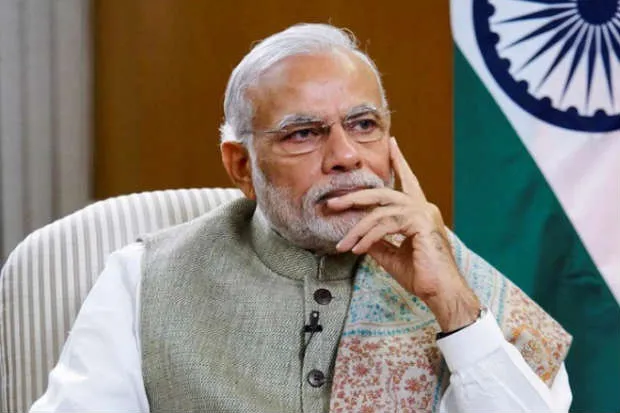 Indian Prime Minister Narendra Modi has emerged as one of the most enigmatic leaders in recent times. His innovative ideas for social and economic development in the last few years has been largely successful and he has received accolades for the same. Since Mr Modi will soon be celebrating his 68th birthday, Ganesha has analyzed his future. Interestingly, this is Mr Modi's last birthday before the upcoming Lok Sabha elections in 2019. Keep reading to find out what the future holds for Mr Modi.
Narendra Damodardas Modi Birth Details
Date of Birth: 17 September 1950
Birth Time: 10:00:00 (Unconfirmed)
Place of Birth: Vadnagar, Gujarat, India
---
Speaking Extempore Without Any Hand-Written Scripts
Ganesha observes that the natal Moon and Mars are in the 2nd house, which is the house of speech. The position of the Moon shows that Narendra Modi listens to his heart and can express his feelings very effectively. It is also seen that he doesn't like reading hand-written scripts while speaking in public. This excellent communication skill has helped him in the past and will continue to do so even in the future.
---
Play Of Words Will Help Him Retain His Hold Over People
Narendra Modi's methodical approach and ability to formulate sentences in an impressive manner can be attributed to the conjunction of Mars and Moon. Narendra Modi can emphasize on a few words, sentences and make his speech very convincing. This ability will help him maintain his control over large sections of the people as per Narendra Modi's horoscope.
---
Clarity Of Vision Is His Strong Asset
Besides, Moon's star Lord Saturn is his Atmakaraka planet and is in close conjunction with the natal Venus. Thus, Narendra Modi is clear about his thoughts and can effectively convey what he wants to say. He has a clear vision about his future and can mostly implement it in a proper manner. Mental clarity is his very strong asset according to Narendra Modi's astrology analysis,
---
Big Steps Against Cross-Border Terrorism Foreseen
The continuation of the Moon and the Mercury position will make him more enthusiastic and extrovert. Thus, he may take some drastic steps for the development of the country and society. Narendra Modi will make big changes on the economic front. Besides, he will take some revolutionary steps in order to de-escalate some of the cross-border terrorism.
---
Success On Various Fronts Foreseen
Jupiter's transit over the natal Moon and Mars will increase his popularity and respect in India and across the world. At the same time, he may feel more anxious than calm. However, he will be successful on various fronts. Narendra Modi may also be required to travel a lot in 2019. That's about his birth stars. Do you want to know what your birth stars say? Access Your Birthday Report- Premium.
---
Will Get Support Of His Party Members
Overall, the planetary situation will give him more happiness. His policies will be appreciated and acknowledged. Narendra Modi will also get the support and cooperation from his family members. His innovative ideas will yield to give positive results.
---
---
---
Get 100% Cashback On First Consultation