Keshav Prasad Maurya's UP Election 2022: Will The Deputy Save Sirathu?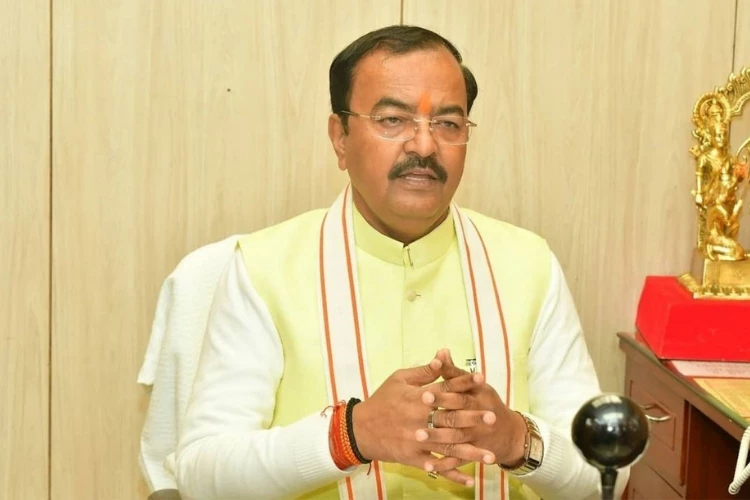 The Deputy Chief Minister of Uttar Pradesh, Keshav Prasad Maurya, has been promoting his party, BJP, quite aggressively. Particularly, he has been attacking the Samajwadi Party's Akhilesh Yadav, a former CM of the state.
Recently, he has gone as far as to call the alliance between Samajwadi Party and Rashtriya Lok Dal a pact among the goons. Contesting from Sirathu, he will be on the home ground and backed up the memories of his successful 2012 campaign from the same seat.
So will history repeat itself, or will it get tough for the Deputy CM of UP? Planets have a lot to say!
---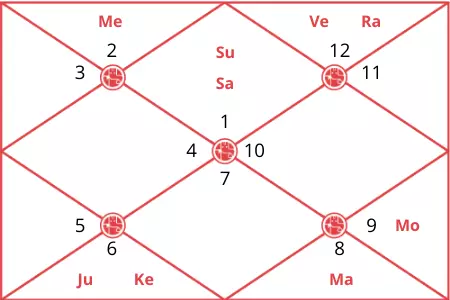 The Strength of The Sun
Keshav Prasad Maurya Birth Details
Date of Birth: May 07, 1969
Place of Birth: Sirathu, Uttar Pradesh
An exalted Sun bestows him with a perspective and observant personality. The Sun also blesses him with a constructive ability that has resulted in authoritativeness and dignity in his character.
These may have been the qualities that make it easier for him to impress others. It can also help him hold strong positions in politics. Afterall, under his leadership as a State President of BJP, the party registered the historical win in UP Elections 2017.
---
Mars & Saturn Are There, Too!
In Keshav Prasad Maurya's solar chart, Mars is situated in its own sign, Scorpio. This blessed him with a spirit that is free and independent. Mars is also a planet of combat and courage.
Because of that, he may have a strong desire to achieve an influential position, and he may be extremely determined about that. At times, Mars can make him secretive about his plans. Mars can make you work hard in secret and let the results do the talking.
In Keshav Prasad Maurya's solar chart, Saturn placed with his Sun creates a Neechbhang Raj Yoga. This yoga is formed when a debilitated planet is placed with an exalted planet, which nullifies the effects of the debilitated planet. This auspicious yoga may have helped Keshav Prasad Maurya gain prominence in public life and politics. Is there any auspicious yoga hiding in your birth chart? Find out now with a Free Janampatri Analysis.
---
Conjunctions That Create Conflicts
However, the same Sun and Saturn conjunction can also create some problems and disputes for Keshav Prasad Maurya. He may get into some issues with other strong-headed leaders because of this conjunction. The Jupiter-Ketu conjunction is also one difficult planetary combination to have in your sign. These two conjunctions in his birth chat can cause issues in Keshav Prasad Maurya's life at times. So, what about Elections 2022?
---
Jupiter's Support for Keshav Prasad Maurya in UP Election 2022
Transiting Rahu over natal Mercury and Ketu over natal Mars are indications of some controversies and stiff competition for the time being. He is also under the influence of the last phase of Sade Sati. These scenarios may make his path to success a bit difficult.
However, the current and upcoming transit of Jupiter seems to be favourable for him. It can help strengthen his position despite the challenges, and it looks like he is likely to hold a prominent role in future like he is right now!
For Any Questions You can Ask an Astrologer, First Consultation with 100% Cashback!
---
---
Get 100% Cashback On First Consultation