Accurate Predictions of Lok Sabha 2019 Election By Ganesha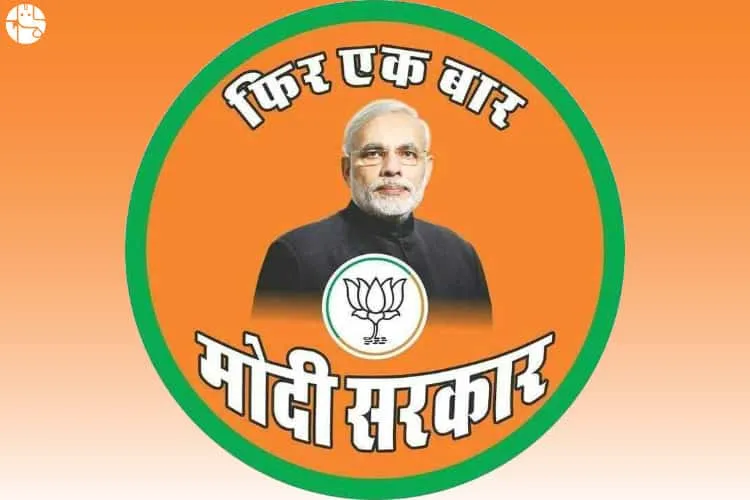 Well, Astrology is the time-tested science of deciphering the future, catering more to the changes and developments in human destiny. Some may wonder how accurate Astrology can be in its predictions. However, here is the evidence to once again authenticate the power of Astrology. Ganesha had predicted about the Lok Sabha 2019 election. The predictions had covered a wide range of areas: the overall performance of the political parties, the performance of prominent political leaders, the contest between certain well-known personalities, the prospects of some celebrities turned political leaders. And many of these predictions have come true. We are giving here small extracts of the predictions which we had made about the election. Read on to know the depth of Astrology and the super quality of Ganesha's predictions:
---
Election Result Prediction
It may cause a very unpredictable, surprising or shocking election result. It is likely that the election may lead to a clear majority and not a fractured mandate.
the X Factor (retrograde Saturn-Ketu conjunction) can even help NDA surpass its present mandate. NDA is likely to come back to power. NDA may even cross its earlier (2014) tally.
Narendra Modi
PM Modi is likely to get the desired success in the upcoming election. He will continue to be the tallest leader of the country and his party will win the maximum number of seats. PM Modi's charisma will continue to influence a large number of voters in the months to come.
SP-BSP Gathbandhan
This alliance will fail to achieve the expected benefits.
The enmity or lack of coordination between the organisational structure of both the parties, inadequate strategic thinking, lack of commitment will lead this alliance to many problems. This alliance will make some inroads into the BJP's vote share but, it will not be able to achieve its ultimate goal.
BJP
BJP is likely to perform well in this election. The Party will lead the NDA to success. BJP's
performance might even help NDA to surpass the present tally in Loksabha. It will help NDA to retain power strongly in the forthcoming elections.
Congress
Congress will be able to recover some of his lost ground. Its vote share will increase and seat tally will also improve. It will strengthen its position in some states. But, Congress will not be able to make any big gains.
Priyanka Gandhi
May Not Get Desired Results In 2019 Elections.
The gains will be limited during the forthcoming Loksabha elections. The planetary influences are favourable but not strong enough to grant windfall gains.
Mayawati
The period till 5th July 2019 does not look very promising for the Mayawati and her Party.
So, despite her growing influence and increasing vote share, she might not be able to derive the gains that she expects which might disappoint her.
BJP-Shivsena alliance
The alliance will either get a major swing in their favour or there will be drastic cuts in their vote shares. In other words, they are likely to get results which even both the parties might not have anticipated.
TDP
TDP's performance will remain quite average in LS Elections 2019, and it will be difficult for the party to retain its LS seats. There can be a considerable reduction in Party's Loksabha seats in forthcoming elections.
TMC
The vote share of the Party will witness a decline. TMC's seat tally will also reduce. Party will not be able to repeat its stellar performance. However, TMC will remain a leading political party in the state.
BSP
BSP's performance will improve and its vote share will also increase. The seat tally of the party will increase. But, BSP will not be able to derive desired gain and likely to fall short in some important constituencies.
BJD
Vote share and seat tally of BJD will reduce. BJD will not be able to repeat its stellar performance in the forthcoming elections. Despite strong opposition, the party is likely to win some important LS seats.
AAP
The leadership may fail to inspire confidence within its supporters. The party's performance in the forthcoming elections will be mediocre.
YSR Congress
YSR Congress is likely to do well in the forthcoming elections. Party will be able to inspire confidence within its supporters. The Vote share of the Party will increase in this Loksabha elections and the seat tally will also increase.
RJD
RJD will face a neck and neck battle with the opposition parties and likely to lose some important seats in a close contest.
NCP
NCP will not be able to reach the double-digit mark in forthcoming elections.
Poonam Mahajan V Priya Dutt
Poonam Mahajan is expected to win against Priya Dutt.
Rahul Gandhi V Smriti Irani
Rahul Gandhi can win with thin margin however the second half of the voting day can make this situation upside-down and probabilities of
Smriti's winning with thin margin can be either expected.
Dilip Ghosh V Manas Bhunia
Dilip Ghosh of BJP will be able to restore faith in the people which will enable him to win the election with a good margin of votes.
Arjun Singh V Dinesh Trivedi
There is a strong possibility that Arjun Singh will win the election.
Shatrughan Sinha V Ravi Shankar Prasad
Ravi Shankar is expected to win in Patna Sahib.
Kanhaiya Kumar and Giriraj Singh
There is a strong possibility that Giriraj Singh will win the elections from Begusarai seat.
Babul Supriyo
Babul Supriyo is likely to win against Moon Moon Sen.
Shashi Tharoor
Shashi Tharoor will win the election.
Akhilesh Yadav
Chances of winning are expected in his constituency.
Raj Babbar
There is no chance for winning the Lok Sabha seat this time.
Hema Malini
She may win with a very thin margin.
Urmila Matondkar
She may not be able to win the LS seat.
Salman Khursheed
He is likely to lose the election.
With Ganesha's Grace,
Acharya Bharadwaja,
The GaneshaSpeaks Team
To Get Your Personalised Solutions! Talk To Astrologer Now.
---
---
Get 100% Cashback On First Consultation