Downfall of the dictator, General Pervez Musharraf
Introduction:
Musharraf, who quit on Monday to avert his impeachment by the Pakistan people's party-led ruling coalition, told the delegations that he did not intend to leave as Pakistan was his 'first love'
Amid intense speculations about his future after stepping down, former President Pervez Musharraf has denied the reports that he would leave his 'first love' Pakistan and settle in another country, saying his resignation did not reflect a defeat.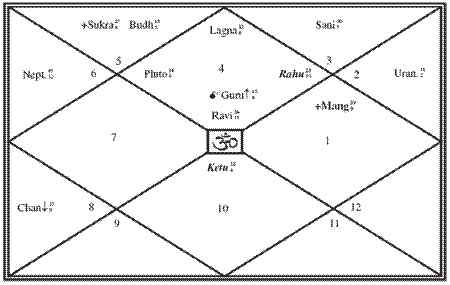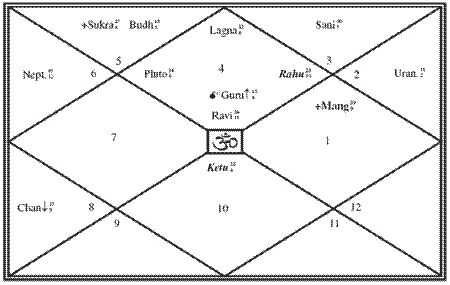 Former President of Pakistan, Pervez Musharraf, who often vowed never to run away from a fight, surrendered on Monday by tendering his resignation to escape the humiliation of impeachment.
Get Your Hand-written Janampatri By Our Experts.
---
In my earlier article I had clearly stated, 'transiting Rahu may create tremendous problems for him. A judicial inquiry and legal harassment seem almost inevitable against General Pervez between May and August 2008. It's the beginning of the fall of Musharraf regime and the General will have to be very careful.' In his chart Mars becomes Atmakarka and is very strong in his own sign. This makes him a strong military man and great commander. There are several Rajayogas as well which had lifted him from no where and were responsible for making him the most powerful person of Pakistan for almost decade but Sun-Rahu conjunction is bound to affect him adversely during the heavy transiting phase. He had to resign to avoid impeachment on August 18, 2008 when Sun-Ketu were moving exactly over the natal Sun-Rahu and the transiting Rahu was forming square with natal Mars and opposing the formidable conjunction of Sun-Rahu-Pluto and this may continue to create problems for him.
---
The transiting Rahu in Taurus Navmansa may cause many problems for him. Adding to this five transiting planets aligned in sign Capricorn in January 2009 will cause severe problems. The period between January 27, 2009 to March 5, 2009 will be critical for him. He should be very careful about his safety and avoid going to such places where his enemies can send their men to target his life. Even if he will be able to survive through that phase, he might face tough conditions between July 12, 2009 to December 2009. He will try to regain power and install his authority through back door tactics with the help of his allies and will want to make his presence felt in Pakistan politics but it could easily backfire him. Former President Musharraf may decide his next step between September 2, 2008 and October 12, 2008 and chances of his relocation are very bright. He should choose a safe destination as the period till December 2009 looks rather difficult for him.
For Instant Solutions! Talk To an Astrologer Now.
With Ganesha's Grace,
Tanmay K.Thakar,
www.GaneshaSpeaks.com
---
---
Get 100% Cashback On First Consultation