Will Future Challenges Surmount Donald Trump? Find Out What Ganesha Sees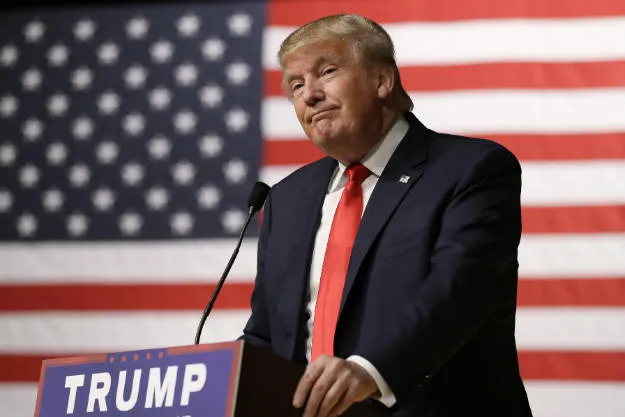 Relations between the US and North Korea are at an all time low, especially after repeated missile tests by the latter. USA President Mr Donald Trump's patience is wearing thin and there is a danger of him declaring a war against North Korea. Ganesha's astrological analysis indicates that a war is imminent. It can start anytime from now until October this year or between March and August next year. Wars are destructive developments which retard the growth of nations. They ruin the economy and finances of even the big nations. But are you curious about the future of your financial situation? You can know and improve your financial condition if you buy our 2023 Finance Report.
Donald Trump
Date of Birth: June 14, 1946
Birth Time: 10.54 am (Unconfirmed)
Place of Birth: Jamaica Hospital Medical Centre, New York City, USA
Surya Kundli
---
Donald Trump To Face Tough Times Ahead
In Donald Trump's horoscope, Sun and North Node are placed in the 10th house which indicates that he will take strong actions, especially related to North Korea. Also, the forthcoming total solar eclipse on 21st August 2017 will add fuel to the fire. Donald Trump's policy of gradually withdrawing US troops from the current war zones that they are involved is also likely to backfire. Instead, these war zones may aggravate further, demanding more involvement from the US. The Donald Trump administration will also have to tighten the internal security in the country as well as security at the US embassies in other countries.
---
Russia Will Continue To Be A Headache For Him
According to Ganesha, Donald Trump's Horoscope indicates that his 'Russia problems' will also continue to be a serious headache. The period till October 2017 and again between March 2018 and August 2018 does have the potential to give him a jolt by revealing sensitive information. Donald Trump's policies towards Russia will face severe resistance and will be criticised. The relationships between nations should be harmonious to ensure world peace. This harmony also ensures the well-being of people in all the areas including their profession. Are you concerned about your career growth? Get the Free 2023 Career Report and know the future of your career.
---
His Foreign Policy Will Be Put To Severe Test
On the whole, astrological analysis for Donald Trump indicates that the stars are likely to test the strength of his character over the next one year. He may not be able to capitalize on the opportunity provided by the favourable transit of Jupiter. On the other hand, the US economy may improve under Donald Trump's administration and some bold financial decisions may be taken during the next one year. Donald Trump's astrology predictions suggest that he may get tough with illegal immigrants in the period between now and October this year. His foreign policy will be tested severely in the next one year. His actions and foreign policies may annoy many of his own party members.
With Ganesha's Grace,
Tanmay K. Thakar,
The GaneshaSpeaks Team
For Instant Solutions! Talk To Astrologer Now.
---
---
Get 100% Cashback On First Consultation