Aseem Arun Joins BJP: Can an IPS Succeed As Political Aspirant?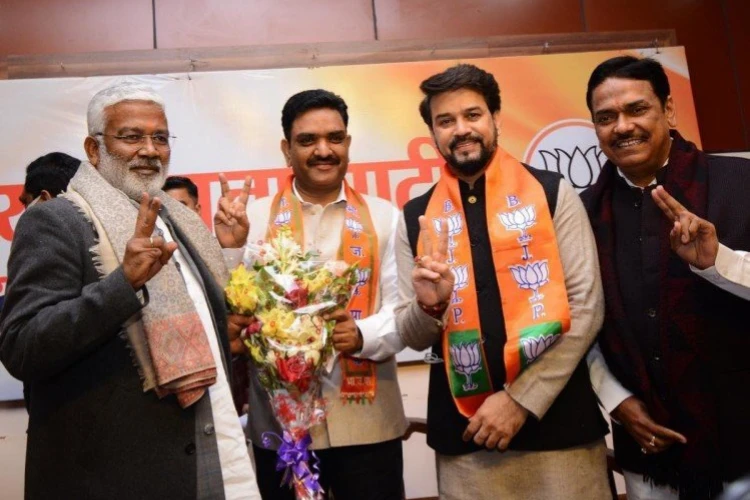 Former Police Commissioner of Kanpur and IPS Aseem Arun has joined BJP when the UP Elections 2022 are just right around the corner. "I am starting a new chapter in my life though just like my previous job, I will be serving people always." were the words of Aseem Arun when BJP's Anurag Thakur welcomed him into the party.
Aseem Arun has been a fan of PM Narendra Modi and his rule, and he wants to take forward the good work himself. In UP Elections 2022, he will be contesting from the Kannauj assembly seat. From the IPS batch of 1994 to Elections 2022, will Aseem Arun's planets support him to win?
---
Blessings of The Gajkesari Yoga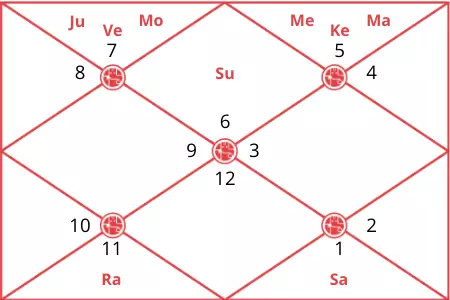 Aseem Arun was born on Oct 3, 1970, in Budaun, UP. In his solar chart, Venus, Jupiter, and Moon are in Libra. Venus in its own sign is already a good placement, but the conjunction of Jupiter and Moon creates a powerful and auspicious Gajkesari Yoga. These planetary placements make Aseem Arun an intelligent, attractive, and optimistic person.
These planets also help him understand the grandeur of his work and the plans he needs to execute for the betterment of himself and others. If Venus provides him with creativity, Jupiter is there to bless him with hope. This could be why he may not get frustrated easily when he is faced with challenges.
---
Another Trio To Look Out For
Just like Jupiter, Moon, and Venus, his chart also has a conjunction of Mars, Mercury, and Ketu. Mars is the bestower of energy, and all three planets together help him win over his enemies. Intelligence and wit are on his side, and these qualities of him are likely to help him succeed in this new innings as a politician.
However, Mercury is the planet of the mind, but when it's with Ketu, it gets shadowed by the influence of the planet. This may make Aseem Arun prone to making some mistakes. He may implement a wrong strategy because of the influence of Ketu. Don't let malefic planets control your life negatively. Fend off all the negativity from your life with a Free Remedy Suggestion Report.
---
Aseem Arun in UP Elections 2022: Is Jupiter Game Changer?
The current transit of Jupiter over his natal Rahu has a positive aspect on Mars, Mercury, and Ketu. The coming transit of Jupiter in Pisces and Aries also looks positive for the IPS turned politician.
Due to these Jupiter transits, Aseem Arun is likely to be in a positive state for the next three years. The only possible issue can be created by Rahu transit in Aries in April 2022. However, Aseem Arun is more than equipped to overcome these challenges and be successful with his political venture.
You may also be interested in:
How Far Can Akhilesh Yadav's One Man Show Take SP In UP Elections 2022?
Talk to our Astrologers First Consultation with 100% Cashback
---
---
Get 100% Cashback On First Consultation