The Best Capital City for the new Andhra Pradesh is Vijayawada, says GaneshaSpeaks.com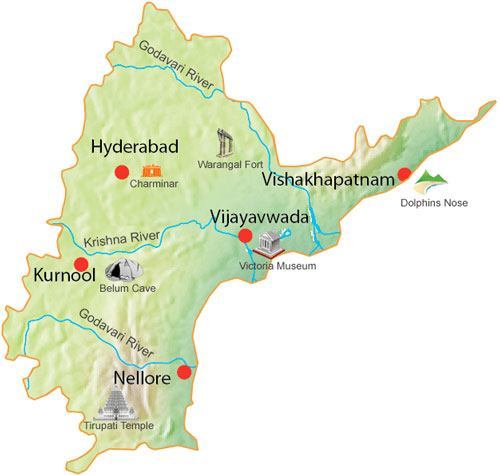 The Southern state of Andhra Pradesh was recently bifurcated with Telanga region forming a different state. With bifurcation, came another question – what should be the name of the newly bifurcated state of Andhra? Should its old name be retained? Or, should a new, preferred name – Seemandhra – be given to this new state – Andhra minus Telangana? Another question that raised the debate and cause much hoopla across the political bastion is – what should be the capital city for this newly structured Southern state of India? As many as 6 cities of the Southern state were vying for this coveted position.

Amidst numerous discussions and speculations, state's key politico, Shri Chandrababu Naidu, recently announced that one of the fastest growing city of Andhra Pradesh, Vijayawada indeed shall be the capital city of the new Andhra Pradesh – an announcement that ideally should have put to rest the ongoing debates over this issue. But, to no avail! People are still wondering whether Vijayawada really is the best choice. It may be a city miles ahead in business growth, yet the state government also had other strong choices for the capital city like the much favoured Kurnool, the port city of AP Vishakapatanam and the temple city of Tirupati.

GaneshaSpeaks.com takes a look at the situation with a Numerological angle, and comes out with the following findings -

Ganesha notes that name Andhra Pradesh totals to Number 1 as per Chaldean Numerology, while this name totals to 9 as per Pythagorean numerology. Number 1 is ruled by the Sun and Number 9 is ruled by Mars. This indicates that Andhra Pradesh is any day a better name for the state's growth, especially compared to the name Seemandhra. The name Seemandhra totals to the Number 8 that ruled by Saturn as per the Chaldean method and as per the Pythagorean method, it totals to 7 that ruled by Neptune and Ketu. Looking at this, it can be surmised that Seemandhra's Numerological total is not at all good, when compared with the state's existing name 'Andhra Pradesh'.

If the name of this newly bifurcated state remains 'Andhra Pradesh', its governance will be good, because the Numerological total as per Chaldean Numerology is 1, ruled by Sun and the Sun represents the 'government' itself. The Number 9, on the other hand, is ruled by Mars. This indicates force, vigour, vitality, creativity, benefit through land or some sort of advantage related to land. Although, this would also represent aggression leading to rebel, by and large, the number 9's indication too shall be positive for the state of Andhra Pradesh.

Considering these points, it would be better if government doesn't change the name of the state. If it's changed and if capital is also changed, following are the suggestions as per the list of cities being suggested as the capital.


| | | | |
| --- | --- | --- | --- |
| Name | Chaldean Numerological Analysis | Pythagorean Numerological Analysis | Suitable or not |
| Seemandhra | 8 Saturn | 7 Neptune or Ketu | NO in comparison to AP |
| Vijayawada | 7 Neptune or Ketu | 5 Mercury | Yes |
| Kurnool | 7 Neptune or Ketu | 5 Mercury | Yes |
| Tirupati | 9 Mars | 6 Venus | No |
| Ongole | 3 Jupiter | 5 Mercury | No |
| Rajahmundry | 5 Mercury | 7 Neptune or Ketu | Partly suitable |
| Visakhapatnam | 6 Venus | 1 Sun | No |

Keeping all the afore-stated Numerological patterns in view, Ganesha feels that it will be ideal for the AP governement to continue with Vijayawada as the capital of Andhra Pradesh/ Seemandhra. If Vijayawada happens to be the capital of AP, the state's financial progress too may remain good, and trade will also increase, because the Number 5's vibration is present in the name, as per Pythagorean Numerology system.

As the Number 7 (as per the Chaldean total of Vijaywada) is ruled by Neptune or Ketu, the capital city and the state as a whole may face some hurdles. Specifically, it will have to guard its shore-line against natural disasters. At the same time, Ketu also indicates religious and spiritual growth, tourism and pilgrimage – a good sign for the Southern state's popularity and fortune.

The second best option from the list would be Kurnool, as the Numerological vibrations of that name matches well with the name Seemandhra.

Visakhapatnam should not be opted for.

With Ganesha's Grace,
Bhavesh N.Pattni
The GaneshaSpeaks Team