What To Gift Your Mother: Find Out The Zodiac Way!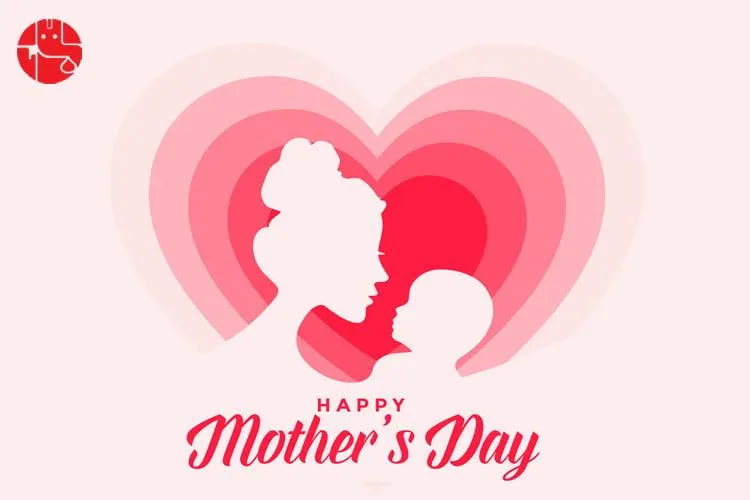 With Mother's Day soon approaching, do not forget to plan and do something special for your mother. Here you get a chance to say "I Love You Mom". However, Mother's Day 2023 is going to be a little different this year due to the Coronavirus outbreak, but does it mean that Mother's Day remains canceled for us? We know, amid COVID-19 lockdown, planning something extraordinary would be slightly difficult. With little or no scope of going out, you can plan this Mother's Day by doing something special and unique for your mother inside homes, because the smallest gesture can make your mother happy. What if we told you, you could give her a present based on her zodiac sign, and make it interesting for her. Just follow her zodiac sign and make this Mother's Day memorable for your mom, without stepping out of the house. In case you are not aware of the zodiac sign of your mother, you can access our Free Janampatri.
---
Mother's Day Significance
Mother's Day is an occasion to honor the contribution of mothers, acknowledge the efforts of maternal bonds, and the role of mothers in our society. It is the day which makes people remember the significance and importance of mothers in their life and is observed as a day to give special emphasis to the motherly figures around the world.
---
Mother's Day 2021 Date
May 14th 2023, Sunday
---
Special Gifts For Your Mom According To Zodiac Sign
Aries
Aries mom is action-oriented and enthusiastic. She is a born leader. Aries mom likes to enjoy "me time". You can treat your mother with much-needed salon sesh. A home pedicure or manicure can make your mother feel special. You can also take charge of all the household chores and give her a day off to relax.
Taurus
Taurus mom is gentle and introverted. Taurus belongs to the earth element; thus, she is a well-grounded person. This Mother's Day 2023, serve breakfast to her on the bed. There are many lockdown recipes available on the net which are delicious. This can be a perfect start for you to celebrate Mother's Day and bring a big smile on her face.
Gemini
Gemini Mom is known for the fun and playful nature, but she sometimes needs help to be stable. Gemini mothers are intelligent, so why not plan a treasure hunt to keep this Mother's Day 2023 interesting for her? You can also cheer her on and watch her favorite movies. You can also present her with the book of her favorite author.
Cancer
The Cancer mom is very emotional. Cancer is known as the mother of all the zodiac signs. The Cancer mother is extremely homely and domesticated. You can write a small message for her, thank her for all her selfless gestures. If you want, you can keep this handwritten note in her room secretly. She will be thrilled and will have an ear to ear smile.
Leo
Leo mother is an attention seeker at home. Thus, the way to make her happy is to shower her with all the attention you can. Additionally, Leo mom likes to talk about their kids. This Mother's Day get her a photo album or scrapbook of some of your cutest throwback moments.
Virgo
Virgo mom is very particular about cleanliness and punctuality. As you know, we are amid an epidemic, and cleanliness is one of the ways to beat the virus, you can help your mom to do that. Give her a little break as every day your mom struggles hard to sanitize your home.
Libra
Libra is considered as one of the most selfless signs. She will always be by your side and support you, no matter what. She is your best friend in need and a guardian to protect you. On Mother's Day 2023, she deserves a hug of gratitude from you. Try to spend quality time with her, side by side, you can also bake a cake for her if possible. Protect her from the upcoming challenges that she may face in the year 2021, access Free 2023 Yearly Report!
Scorpio
Scorpio belongs to the water element. Scorpio mom can be stubborn. She tends to commit to one thing, and stick by it. You will find her strong and helpful when problems arise. She is the one who will teach you to meet difficulties with her own strength and courage. She has a strong attraction to botanic life. Thus, this Mother's Day you can present her different flowers and herbal plants. Start curating your own little garden during this lockdown.
Sagittarius
Sagittarius moms like freedom and are adventurous. They like to experience the joy of all kinds. Sagittarius mom means you have a great buddy. Sagittarius mom generally likes adventure movies, so you can plan to watch her favorite adventure movie at home. You can also prepare her favorite meal, she is sure to jump with joy.
Capricorn
Capricorn mother is known for her hard work and determination. She can be a perfectionist and work hard to be that way. She is a fan of luxury and nature together. She can teach you how to have fun even in dull moments and how to offer gratitude to this beautiful life. Capricorns tend to be soft and sentimental. So flowers and a book of poems or a nice book by her favorite author will be a nice gift. Additionally, you can make a delicious pizza and cake for her, as Capricorn mom is a fan of good taste.
Aquarius
Aquarius mom is very devoted to you. She always gives you space and encourages your independence. She is graceful, bright, and extremely adaptable to all forms of society. This Mother's Day 2023, you should go for unique gifts that surprise your mom. The best gift idea for you Aquarius mom would be to plan a candlelight family dinner at home. This will make her feel special and make this day memorable for her.
Pisces
Pisces mother is very generous and compassionate. She loves to live her life in her own style. She cares for you with all of her heart. Thus, she should be given something which is calming and soothing. You can make a beautiful greeting card for her or treat her with a nice feel-good movie and her favorite sweet dish. You will be amazed by knowing how happy she becomes with all these small things.
No matter what you do on Mother's Day, your mom is going to love it, as it was chosen by you with care. These small gestures will make the day a little special for her and will surely bring a smile to her face. Happy Mother's Day!
To Get Your Personalized Solutions, Talk To An Astrologer Now!
With Ganesha's Grace,
GaneshaSpeaks.com
---
---
Get 100% Cashback On First Consultation