Celebrate Sita Navami With Full Fervour, Gain Marital Happiness On This Pious Day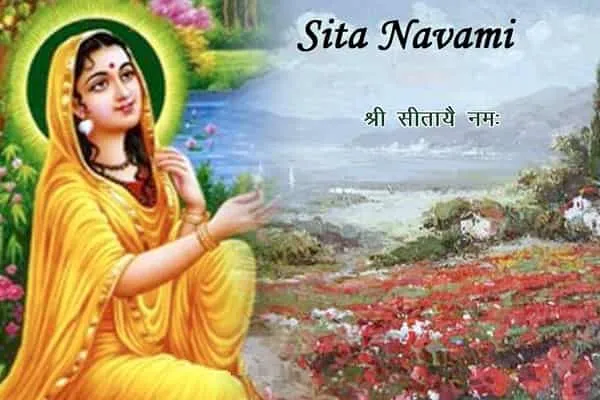 What Is Sita Navami Or Sita Jayanti?
Sita Navami, also popular as Sita Jayanti or Janaki Navami, is celebrated as the appearance day or the birthday of Goddess Sita, the incarnation of Goddess Lakshmi and the life partner of Lord Rama. Goddess Sita appeared on the earth and she was discovered by King Janaki who rescued Her and looked after like a child. Sita Navami or Sita Jayanti is observed on the Shukla Paksha, the waxing phase of moon and Navami, 9th day in the lunar month of Vaishaka according to the Hindu calendar. Sita Navami or Sita Jayanti is popular amongst married women who keep fast on this day for the long life of their husband. This year Sita Navami falls on April 29, 2023.
Do you want to get a detailed analysis of your Birth Chart? Then get our Premium Janampatri now.
Sita Navami or Sita Jayanti is celebrated as a grand festival and with huge excitement and devotion in Ayodhya, the birthplace of Lord Rama in Uttar Pradesh, Bhadrachalam in Andhra Pradesh, Sita Samahit Sthal in Bihar and Rameswaram in Tamil Nadu. Sita Darshan, Aarti, and Maha-Abhishek remain the significant Sita Navami rituals to welcome the positive aura of Goddess Sita on the earth. Devotees take part in a big procession in the praise of Goddess Sita, Lord Rama, Lord Hanuman and Lakshmana and read the Great Epic of Ramayana by sitting in groups at the Lord Rama temples. Bhajan, Kirtan, and Aarti are some of the important attractions of Sita Navami or Sita Jayanti.
---
---
Pushya Nakshatra born People's Personality:
If Pushya happens to be your birth star or Nakshatra, you are governed by the planet Jupiter, the God of divine knowledge. Sustenance is the nature associated with a person born under Pushya Nakshatra. Since Goddess Sita was born on the earth, she was down-to-earth, humble, sincere and remained dedicated to Lord Rama.
Men Born Under Pushya Nakshatra:
You are self-centred. You think what others think about you. You don't think pros and cons before starting any work. You even don't know about your skill, strength, and abilities. However, you love to continue until you succeed.
Women Born Under Pushya Nakshatra:
You are a soft, sweet, and a devotional person. You must remain attentive to your health as you tend to suffer from breast cancer, lungs, and stomach.
So, if you are born on Pushya Nakshatra and a newly married Hindu woman, you are lucky. However, to enhance your fortune, you should pray to Goddess Sita and perform Sita Navami rituals for long life and success of your husband, says Ganesha.
Are you concerned about your career prospects? Buy the Career Ask A Question Report and guided for future.
If you welcome your son or daughter on this auspicious Sita Navami 2023, he or she will be reserved, attractive and courageous. The boy will be hard working, wealthy, and have a happy married life. The girl will be beautiful, religious, and follow a luxurious lifestyle.
---
---
---
---
Get 100% Cashback On First Consultation