Know How You Can Bring Wonderful Changes In Your Life On Rama Ekadashi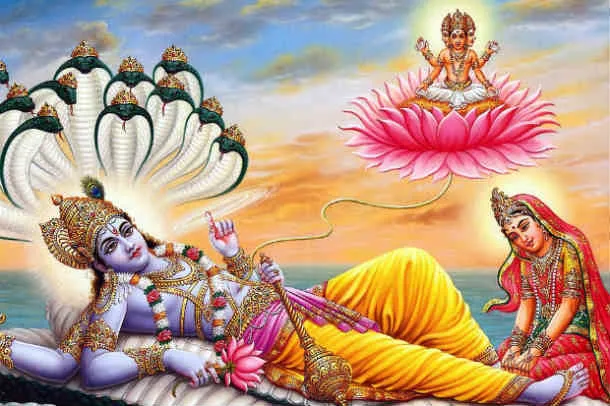 One of the famous legends behind Rama Ekadashi
Although Ekadashi comes twice every month, the Rama Ekadashi, falling in the dark fortnight, or Krishna Paksha, of the Ashvin month, just a few days before Diwali, has a special significance. As per the scriptures, King Muchukunda, a great devote of Lord Vishnu, had a daughter called Chandrabhaga. Since the age of eight, Chandrabhaga used to regularly fast on the Rama Ekadashi festival, and had accumulated vast amounts of merits. It was said that the person who fasts on this day has all his/her sins washed off and attains salvation. Now Chandrabhaga, after she was married, wanted her husband Shobhana also to fast on Rama Ekadashi, but he was so weak that he flinched from the idea. Still, to please his wife he observed the fast, but died of hunger before the next morning. However, Chandrabhaga with her accumulated merits managed to rescue him and they lived happily ever after.
The Vishnu Sahasranama holds great significance in the worship of Lord Vishnu and reciting it on a daily basis can alleviate various problems. The Astrological benefit of reciting this Stotra, is that Natal Mercury gets empowered.
The benefits of fasting on Rama Ekadashi
A person who fasts on Rama Ekadashi has his sins washed off, all the obstacles in his path are removed, and he will be able to attain great spiritual progress.
Rituals to be followed on Rama Ekadashi:
* Observing a fast is the most important ritual, and it starts on the previous night of 'Dashami'. On Dashami too the devotee must refrain from eating anything heavy or spicy. They can, however, eat 'satvik' food during the day and that too only before sunset. On Ekadashi they must not eat anything at all. They can break the fast on the following day of 'Dwadashi'. Are you looking out for ways to burn the negativity in your life and enjoy all-round happiness? Then avail our personalised and hand-written report – Ask Any Question and get top-class solutions.
* Devotees who undertake a fast on Rama Ekadashi, should wake up early in the morning, bathe in a river or at least in clean water with some drops of Gau Mutra or rose water, and worship Lord Vishnu throughout the day. Fruits and flowers can be offered to the Lord, and incense sticks and Dhoop should be lighted. In the evening, an Aarti is performed and the 'Prasad' thereof is given to all members of the family.
* 'Rama' also happens to be another name for Goddess Lakshmi. So on Rama Ekadashi, Goddess Lakshmi is also worshiped to seek her blessings for health, happiness and prosperity.
* Devotees who observe fast on this day should read the Bhagavad Gita during the day, and do Bhajans and Kirtans throughout the night. This fulfills all their material desires, washes off all their sins, and confers on them spiritual emancipation.
* The Vishnu Sahasranama Stotram is one of the most powerful ways to seek the blessings of the Lord.
Have some queries in your mind regarding certain areas of life? Then, why continue to remain in doubt. Talk To Astrologer now for expert guidance and smart solutions!
With Ganesha's Grace,
The GaneshaSpeaks Team
---
---
Get 100% Cashback On First Consultation