Observing Fast On Nirjala Ekadashi Can Remove All Sufferings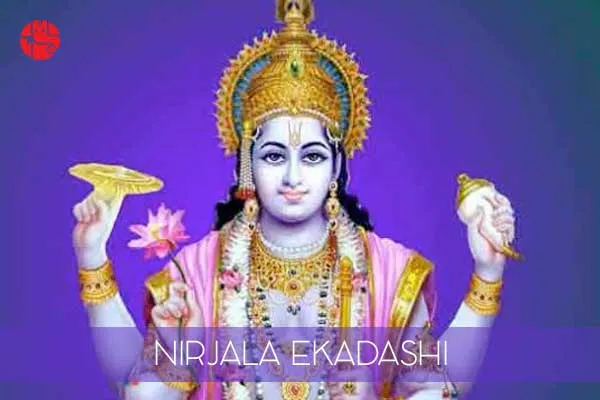 Nirjala Ekadashi 2023: Date, Tithi And Purpose Of This Festival
Since the dawn of civilisation, Indian tradition has glorified austerities and penance. These engagements are said to improve our karma and make us more successful in life. One such ocassion where people can wash away the sins of their past lives is Nirjala Ekadashi or Gayatri Jayanti. People stay without water and food throughout this day, which helps in removing the influence of bad karma and getting joy, happiness.It is said that fasting on Nirjala Ekadashi is equivalent to fasting on 24 Ekadashis. Nirjara Ekadashi falls on the 11th day Shukla Paksh in the Hindu month of Jyeshtha. This year Nirjala Ekadashi will be celebrated on 31st May 2023.
---
Rituals On Nirjala Ekadashi: Lord Vishnu Is In Chief Focus
This festival is particularly associated with the worship of Lord Vishnu. This is the holiest day to worship Lord Vishnu. In fact, the fast observed on this day is to please Lord Vishnu. Fast beging from sunrise and ends on the next day (Dwadasi) sunrise. As per the tradition, the image of Lord Vishnu (or a shaligram) is bathed (abhisheka is performed) on this day with Panchamrit (a mixture of five foods: milk, curd, ghee, honey and sugar). Thereafter, the image is washed with water and dressed in royal clothes.Sometimes, a hand fan is also offered. Other things offered to the Lord are Flowers, incense, water and arati (lit lamps). Devotees meditate on Lord Vishnu and worship him. Some of them even stay awake for the entire night, singing devotional songs of Lord Vishnu. Are you facing problems in career? Buy the Career Ask A Question Report and find the guidance.
---
The Story Behind Nirjala Ekadashi: Sage Vyasa Advice To Bhima
As per a story in the Brahma Vaivarta Purana, Bhima decided to observe a fast on all Ekadashis. However, true to his nature, he soon felt ravenous and wondered what to do. Muni Vyasa advised him to observe just one ekadashi, the Nirjala Ekadashi, which would fetch him the virtues of having observed all 24 ekadashis, this one being the toughest.Bhima did perform Nirjala Ekadasi. But, as expected, he became unconscious by next morning. He was offered water from the river Ganga along with the holy tulsi leaves to revive him and also break his fast.
---
Fasting On Nirjala Ekadashi Can Scare Even Death
Hindus believe Yama, the god of death, arrives to fetch a person's soul after death. But it is also believed that a person who observes Nirjala Ekadashi is taken by the dhoot or messengers of Vishnu directly to Vaikuntha, where Vishnu lives.
With Ganesha's Grace,
The GaneshaSpeaks Team
To Get Your Personalised Solutions! Talk To Astrologer Now.
---
---
Get 100% Cashback On First Consultation