Magical Navratri 2021 Mantras That Can Change Your Life
Published on October 9, 2021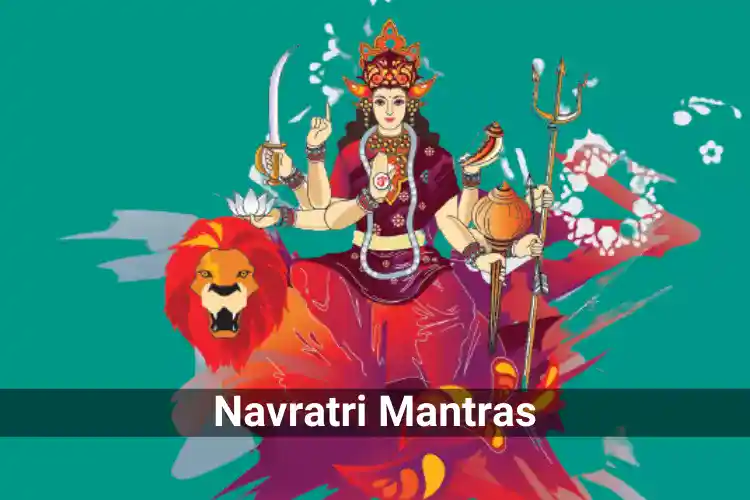 The much-awaited auspicious festive season is already here. Navratri 2021 has just begun. People are praying to the Goddess in different ways to please her and procure divine blessings.
Will you get divine grace? Read Your Daily Predictions.
Well, if you don't have the time to recite Durga Saptashati or other detailed chantings, then you can recite any one of these three mantras to please the Goddess. You can recite this mantra before sunrise or after sunset. You can recite these mantras 108, 1008, or 24 times as per your convenience.
For Destruction Of Fear & Vanquishing The Enemies
ॐ ह्रीं दुं दुर्गायै नम:
(Om hrim dum durgaye namah)
For The Fulfilment Of All Your Wishes
ॐ श्री दुर्गायै नमः
(Om shri durgayai namah)
For Liberation From The Ill-Effects Of The Nine Planets
ॐ ऐं हृीं क्लीं चामुंडायै विच्चे
(Om aim hreem kleem chamundaye vichche)
You should recite these mantras with full devotion and commitment to procure good results.
You can also book an Online Durga Saptashati Puja, performed according to Markandeya Purana, with the recital of all 700 shlokas done by our expert pandits on your behalf.
With Ganesha's Grace,
GaneshaSpeaks.com
Also Read, 9 Things You Should NOT Do on 9 Days of Navratri 2021.