2023 Sawan Shivratri – Importance of Shravan Shivratri Remedies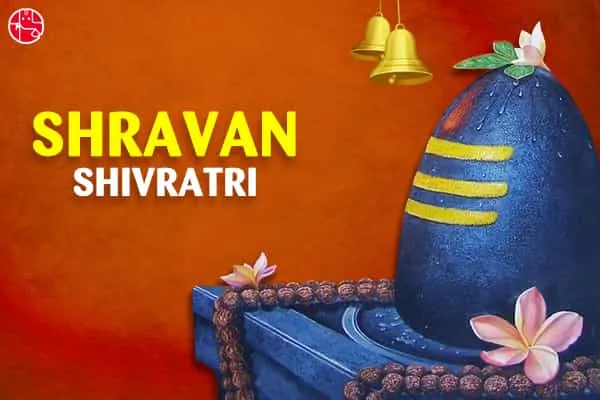 The Shravan or Sawan month in Hindu Calendar is considered to be the most beautiful month in terms of the beauty of nature and the various auspicious festivals that it brings with it. Every year, the pleasant weather and divinity come along in the month of Sawan. We are witnessing these beautiful changes of nature filled with the blessings of Lord Shiva again during Sawan in 2023. Shivaratri, which falls during Shravan month according to Hindu Calendar, is known as Sawan Shivaratri or Shravana Shivratri. Sawan Shivratri 2023 falls on August 14.
You find Sawan Shivaratri more popular in North Indian states of Uttarakhand, Uttar Pradesh, Rajasthan, Madhya Pradesh, Punjab, Himachal Pradesh and Bihar where Purnimant Lunar Calendar is followed. In Andhra Pradesh, Goa, Maharashtra, Karnataka, Gujarat and Tamil Nadu where Amavasyant Lunar Calendar is followed Sawan Shivaratri corresponds to Ashadha Shivaratri. Famous Shiva temples in North India, Kashi Vishwanath and Badrinath Dham arrange special Pujas and Shiva Darshan during Sawan month. If you visit with your family this time, you can see thousands of Shiva devotees perform Gangajal Abhishekam.
---
Remedies of Shravan Shivratri 2023:
1) Chant the Maha Mrityunjay Mantra
On the auspicious day of Sawan Shivratri, if you chant the powerful Maha Mrityunjay Mantra, you will gain worldly pleasures, divine protection, comforts, and luxuries.
Mantra:
ॐ त्र्यम्बकं यजामहे सुगन्धिं पुष्टिवर्धनम्
उर्वारुकमिव बन्धनान्मृत्योर्मुक्षीय माऽमृतात् ||
"We worship the deity who has three eyes and sustains life of all beings. O Lord, free us from the cycle of birth and death and help us to attain salvation"
2) Maha Mrityunjay Yantra
Boost your material gains and increase your overall well-being. Welcome the Maha Mrityunjay Yantra to your Puja room to boost material comforts and avail the divine blessings which shall safeguard you from dangers.
3) Shani-Ketu Shapit Dosh Nivarana Yantra
Bring home the Shani Ketu Shapit Dosh Nivaran Yantra to ward off any negative effects and to augment the positive power of the Shravan Shivratri. To live a peaceful, prosperous and harmonious life appeasing the planets Saturn and Ketu is highly suggested. Bring home this Yantra on this auspicious day.
4) Chandra Rahu Grahan Yog Nivaran Yantra
Perform the Rudrabhishekam and bring home this Yantra. Devotees believe that one of the holiest thing one can do on Sawan Shivratri is the Rudrabhishekam ceremony. This ceremony is one of the best ways to please Lord Shiva. To get the best luck and fortune, this ceremony is performed at the sunset time. Devotees believe that the Lord performs his famous holy dance (Taandava) at this particular time. During Rudrabhishekam, Lord Shiva was honored in his Rudra Avatar. On this Sawan Shivratri, perform this sacred ritual and cherish infinite success, prosperity, and wealth throughout your life!
All the difficulties and tensions of life will gradually fade away, if you bring home the Chandra Rahu Grahan Yog Nivaran Yantra today.
5) Rahu Yantra
Observe a Fast and bring home this Yantra. You should pledge for self-control throughout the fast and seek blessings of Lord Shiva to end the fast without any interference. If you also want to attract good health, wealth, and fortune in life, worship Lord Shiva and observe fast on every Monday during the month of Shravan 2023. Moreover, worshipping the Rahu Yantra will help you to face various challenges of life with more boldness and will also help you to find solutions to various problems. So, install the Rahu Yantra at your worship place on this benevolent day.
Ganesha wishes all a Happy Sawan Shivratri 2023!
With Ganesha's Grace,
The GaneshaSpeaks Team
For Instant Solutions! Talk To Astrologer Now.
---
---
Get 100% Cashback On First Consultation