Significance Of Cheti Chand | Sindhi New Year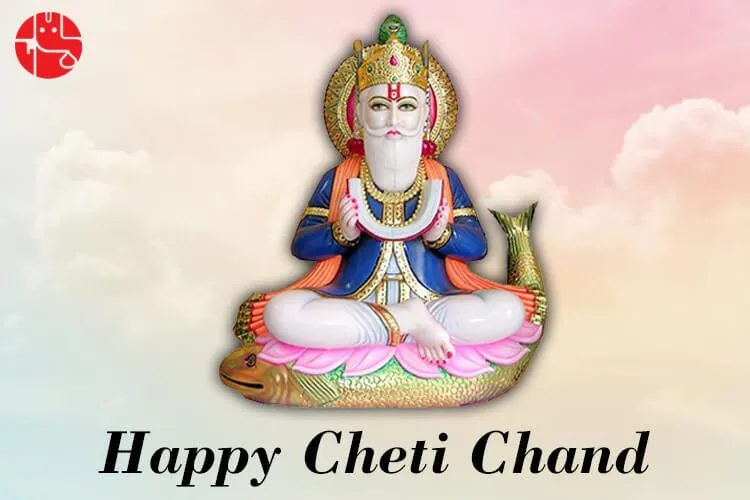 India is known as the country with diverse religious and cultural backgrounds and celebrates numerous types of festivals. One such festival is Cheti Chand which is celebrated by the Sindhi community.
Cheti Chand is a special festival that marks the beginning of the Hindu New Year for Sindhis. The date of Cheti Chand is based on the lunar cycle of the lunisolar Hindu calendar, falling on the first day of the year, in the Sindhi month of Chet. Just like Gudi Padwa is the New Year for Marathis, Cheti Chand, which falls on the same day, is the New Year Day for Sindhis. Cheti Chand is celebrated as the birthday of Varun Dev (Water God) Sai Uderolal, popularly known as Jhulelal.
---
Cheti Chand Significance | Why Jhulelal Jayanti Is Celebrated?
Sindhis celebrate the festival of Cheti Chand in honour of the birth of Jhulelal also known as Uderolal who is the patron saint of Sindhis. This day is considered very auspicious and favorable to start new ventures. After worshipping Jhulelal, the Sindhi community display and present their rich culture through dance, drama, music and folk arts. Thinking of starting a new venture this year? Before you make any decisions, know if the stars are in your favor. Access your Free personalized 2023 Report!
"Chaitra" is considered as the primary month which the Sindhi community call it as "Chet". Additionally, every new month in this Panchang starts with the new moon i.e Chand; thus, the name of the celebration is referred by the Sindhi Community as "Cheti Chand". On the full moon day, people used to go to a river or lake and offer 'Akho' with a pinch of rice mixed with milk and flour. If there is no river or 'Darya', the ritual can be performed at a well.
---
Cheti Chand 2023 Date:
The date of Cheti Chand Festival is determined based on the Hindu Panchang. According to this calendar, Cheti Chand is praised on the second day of Chaitra Shukla Paksha i.e on the second day in the Sindhi month of Chet. This means it usually falls in late March or early April in the Gregorian calendar and generally takes place on the same day or on the next day of Gudi Padwa and Ugadi. This year Cheti Chand will be commemorated on March 22, 2023.
---
Traditions Of Cheti Chand | Sindhi New Year Celebrations:
It is a very important day for Sindhis because it is believed that on this day Varun Dev appeared as Jhulelal to save the Sidhi community from the dictatorship of a ruler who wanted to destroy Sindhi culture and Hinduism. It is also a day of worship and thanksgiving to the God of Water. Sindhis perform the prayer for forty days which is called Chaliho. After Chaliho, Sindhis celebrate Cheti Chand. They also observe a fast and after offering prayers they break their fast with fruits.
Many Sindhis on this day take Behrana Sahib which consists of an oil lamp, crystal sugar, cardamom, fruits and Akha to a nearby river or lake. They also carry an idol of God Jhulelal. Then a wheat flour lamp with five wicks is lit called Jyot Jagan. After Behrano Saheb is immersed in water, Sindhis sing Pallav to seek the blessings of God and then distribute the prasad. Charitable activities are performed, for example, donating clothes and giving food to the poor and needy, delicious meals are prepared for the whole family and friends. Moreover, people greet each other by saying " Cheti Chand Jyon Lakh Lakh Wadayun Athav".
Cheti Chand or Jhulelal Jayanti all together is a festival of happiness, joy, and celebration. Ganesha wishes you and your family a very Happy New Year and Cheti Chand.
To Get Your Personalized Solutions, Talk To An Astrologer Now!
With Ganesha's Grace,
GaneshaSpeaks.com
---
---
Get 100% Cashback On First Consultation