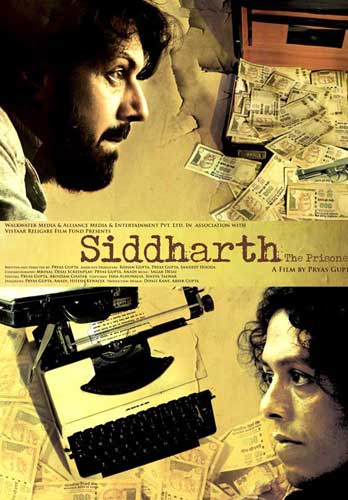 First-time director Pryas Gupta's film Siddharth-The Prisoner, which is slated for release on 27th February, is based on the ancient Indian text of Rig Veda and is said to explore the theme of renunciation of desire and whether it leads one onto the path of enlightenment. Starring actor Rajat Kapoor in the lead role, Siddharth-The Prisoner also casts Sachin Nayak of TV commercial Happydent fame. This forthcoming film has already garnered positive response overseas by winning the Grand Jury Award at the Asia Pacific Screen Awards.

But, does every film that bags awards smashes records at the Box Office? Ganesha says a lot depends on planetary positions at the time of a film's release. Bearing this in mind, the wise Lord predicts the fate of Siddharth-The Prisoner by using the Vedic Astrology System and Chaldean Numerology.

Numerology of the title Siddharth-The Prisoner

As per Chaldean Numerology, Siddharth-The Prisoner sums up to the number 4. This film is releasing on 27th February, 2009. The release date also adds up to 4. However, the date of the release i.e. 27 totals 9, which doesn't really match with the total of the film's title. Based on this, Ganesha feels that Siddharth-The Prisoner may have an average pick-up at the Box Office.

Siddharth-The Prisoner
Release time horoscope
Mumbai Territory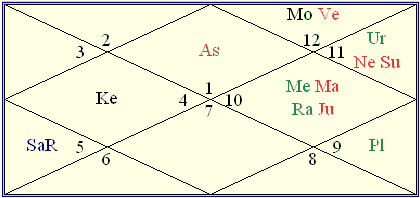 Sarvashtakvarga of the release time Horoscope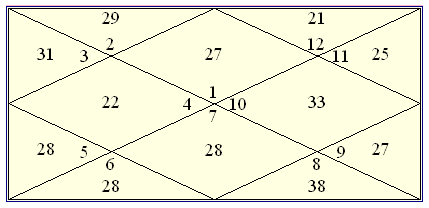 Siddhartha-the Prisoner's fate at the Box Office


Ganesha observes that Lord of the Ascendant in the movie's release time chart is Mars, which is exalted in the 10th House and placed with debilitated Jupiter. It is creating Neech Bhang Raj Yoga in the 10th House of success. The 10th House begins at 10 degree 16 minutes of Capricorn as per the Bhaav Chalit Kundli and Rahu is the planet nearest to the 10th House beginning, posited at 15 degree of Capricorn. Rahu approaching 10th House beginning is not a good sign for this movie. Despite the media hype and award history, Siddharth-The Prisoner may not live up to people's expectations, feels Ganesha.
In Sarvashtakvarga of this movie's release chart, the 10th House contains 33 auspicious Bindus and 11th House contains 25 auspicious Bindus, which indicate that business will fall below the projected returns.
Lord of the 10th House, Saturn, is placed in enemy's sign; it is retrograde, which is a negative factor despite its exchange with Sun in the 11th House.
As Venus is exalted and placed with Moon and there is exchange between Saturn and Sun Lords of the 5th and 11th Houses, performance of the actors may be appreciated, feels Ganesha.
The Dasha Lord at the time of release is Saturn, which is Badhaka (obstructive planet) in Aries Ascendant chart. As a result, this movie may experience an abrupt shutdown or the show timing may change within the first or second week of its release. This could be due to Rahu's strong affliction to the 10th House, which will affect footfall in theatres where the movie will run. Either that or the audience will simply walk out half-way into the film.

To sum it up, Ganesha feels that although numerology brings good tidings for  Siddharth-The Prisoner, planetary positions only slightly favour the film's Box Office fate because of malefic planet's affliction as indicated above. In that respect, the film may not fare well and may attract just a handful of curious cinema-goers. However, this doesn't mean that one should completely write off Siddharth-The Prisoner. As per Ganesha's view, despite being an honest attempt at telling a story, the film may not break any records due to planetary positions at the time of its release.

Ganesha wishes good luck to the cast and crew of Siddharth-The Prisoner.

Ganesha's Grace,
The GaneshaSpeaks Team