The Angry Young Man celebrates his birthday in style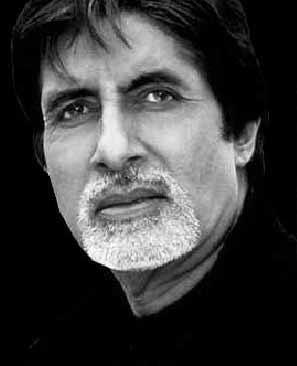 From Zanjeer to Ram Gopal Verma ki Aag, the journey has been long but success and fame came easily to him. There is no other actor who can beat his skills in acting. Yes, you are right. We are talking about none other than Big B himself. The angry young man of the Hindi film industry has turned 65 today. Ganesha explores the whole year for him.
Amitabh Bachchan is a versatile Bollywood actor and one of the most prominent figures in the Indian film industry. He is the biggest star that Indian cinema has ever produced. He is the Shahenshah, Big B and Godfather of Indian film industry. He was born in Allahabad on 11th October 1942 with rising Aquarius Ascendant. He is having Exalted Jupiter & Mercury in his Horoscope.He is having Exalted Jupiter & Mercury in his Horoscope which denotes his magical success. In addition to this, Venus- the significator of arts as well as film industry though is debilitated but attaining own Navamsa sign Taurus which means Venus becomes powerful. Thus, He is a talented and successful Bollywood superstar and he has favourable and fruitful out come.
Ganesha notes that Saturn and Moon are situated in friendly signs of the planets. Jupiter is Vargottami. Mars is present in inimical sign and is placed in Cancer sign in Navamsa which is a debilitated sign of Mars. However, Mars and Jupiter in same sing in cancer makes Nichbhang Rajyoga. For this reason, he has a God like personality and he is enjoying all the comforts of life like health, wealth and luxurious life.
There is a group of 4 planets in the 8th house. This means blood pressure or heart related problem might occur with respect to the nervous systems in next four years. Ganesha advises that he should take care of his health. Meditation is good for health. Ganesha feels that health may be a delicate matter currently. But the year 2010 and 2011,more health problems might arise. Next coming year would be fruitful for him as well encouraging for Abhishek's professional life. Presently, transiting Saturn is moving over the Natal Rahu and Ascendant is being aspected by transiting Saturn. This denotes that for next coming year, he will attain new heights and reach a new horizon of honour and fame in his professional life.
Ganesha wishes him all the success and glory this birthday!
With Ganesha's Grace,
Dharmeshh Joshi,
www.GaneshaSpeaks.com