Soha Ali Khan's Birthday Predictions: Will actress make a Bollywood comeback?
Published on October 1, 2020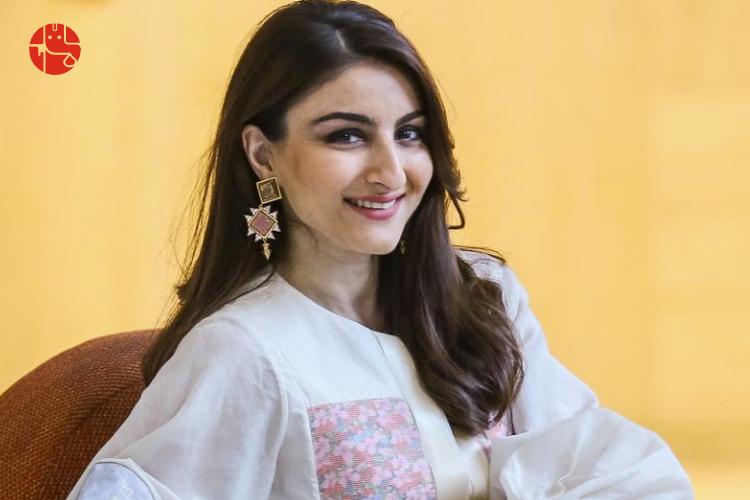 The Bollywood's talented actress is about to turn 42 on 4th October, the Indian actress still makes her presence felt regardless of her on-screen time. There is no need for an introduction to this Bollywood diva who comes from the well-known Indian Pataudi family. We bet many of you would have guessed it rightly. Yaas, we are talking about none other than the charming Soha Ali Khan. The moment you hear the name, Soha Ali Khan, beyond a doubt the glimpses of this Bollywood diva must be revolving in your mind.
Well, on the occasion of her birthday, our expert astrologers took a closer look at Soha's birth chart. But before we reveal what stars have in store for her, let's have a sneak peek into the journey of this gorgeous birthday girl. Soha Ali Khan kicked-off her Bollywood journey when she appeared in the romantic movie, 'Dil Maange More' and made heads turn by delivering the dialogue, 'Dil koi kiraye ka ghar nahi hota'. She went on ruling the hearts of many when she gave life to the character 'Sonia', AKA 'Durgawati Devi' in the movie 'Rang De Basanti'.
Soha Ali Khan tied a knot with her beau and Bollywood actor, Kunal Khemu back in 2014. Talking about Soha's Bollywood career, she crafted the image of an Indian Actress by working with some talented directors. So, this was the short but inspiring journey of Soha Ali Khan.
Will the actress return on the big screen? Is there anything else in the store for her? Now, without further ado, let's find out the astrological predictions of Soha Ali Khan for the year 2020-21. Now, you too can know about your upcoming year! Access your Free 2021 Yearly Report.
Soha Ali Khan's Surya Kundali Chart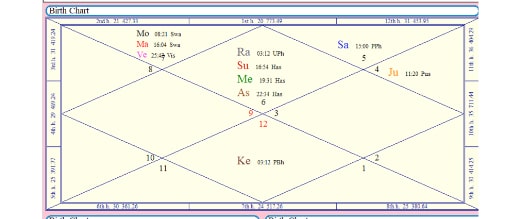 Name: Soha Ali Khan.
Date of Birth: 4th October 1978.
Birth Time: Unknown.
Birth Place: New Delhi.
What do the planets placed in Soha Ali Khan's Surya Kundali speak?
We took Soha Ali Khan's Birth Chart under the scanner to reveal the forthcoming events of her life. As per her Kundali, the position of the Sun is in Virgo, so Soha Ali Khan's Zodiac sign would be Mercury-ruled sign, Virgo. According to Vedic astrology, the natives with the Sun in Virgo are believed to be strong and sensitive. Soha Ali Khan belonging to Virgo star sign is blessed with these qualities. Also, she could grab challenging roles at ease and is fully dedicated to the work. Hence, she was able to mark her talent with Bollywood versatile actors.
The 42-year-old Indian actress is born with the combination of the Sun and the Mercury in the first house, the Ascendant. This auspicious conjunction makes her passionate about work and would demand perfection. Thus, she is likely to give her 100% in the career of her interest. Furthermore, she is destined to be a successful Indian actress shortly, as she works really hard to breathe life into the character. After her movie Tum Mile, the New Delhi-born actress struggled a lot, and her Bollywood journey almost came to an end. Her fans across the nation believed that the actress wants to bid adieu to her Bollywood career. But the real culprit of it is Saturn. Yaas, the transit of Saturn forced her to take a break in her acting career.
Soha Ali Khan's Comeback – A Blockbuster or Another Flop?
In 2018, Soha made a Bollywood comeback by sharing screen space with Sanju Baba (Sanjay Dutt) and Jimmy Sheirgill in the film 'Saheb, Biwi Aur Gangster 3'. Although the movie became a disaster at the Boxoffice and can't match the other two instalments of this crime thriller, the performance of Soha Ali Khan was acclaimed. Well, this is a thing of the past. When talking about her future prospects, the conjunction of Moon-Mars-Venus indicates success in the entertainment industry. This powerful stellium shows favourable chances of a successful comeback on the big screen. Conjunctions and powerful stellium may be present in your horoscope too, which can do wonders in your life. Find favourable planetary combinations in your Kundli from your Free Janampatri.
Happy 42nd Birthday, Soha!
Be it a Neha from the movie, Dil Maange More or Ranjana from Saheb, Biwi Aur Gangster, Soha Ali khan never disappoints her fans by giving an impressive big-screen performance. The next year seems to be the promising one for Soha Ali Khan, and she may get a chance to shine in a big-budget movie. However, Ganesha advises the actress to be careful while taking bold steps, which could further help her to maintain health as well. As we come to an end, Soha Ali Khan's birthday forecast tells us that the actress is ready to rule the Bollywood industries soon.
We wish a happy birthday to Soha Ali Khan and may Ganesha bless her with longevity and future successes.
To Get Your Personalized Solutions, Talk To An Astrologer Now!
With Ganesha's Grace,
GaneshaSpeaks.com