Siddharth Malhotra- Ganesha looks at the stars of the Ek Villain star and predicts the way ahead…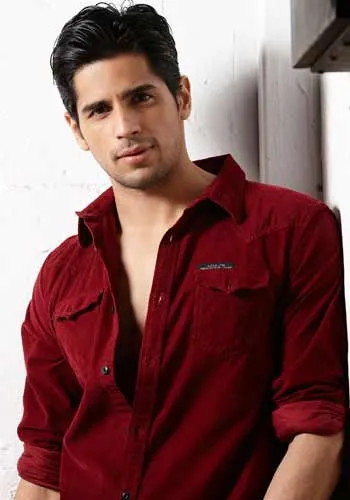 Siddharth Malhotra- the charming, handsome and talented actor comes across as a sweet guy who can make any girl go week in the knees, with his refreshing looks and charisma. Starting his career as a model at the young age of 18, he did various assignments for around 4 years. But after realising that he was destined for something better and more satisfying, he auditioned successfully for a film with Anubhav Sinha, but unfortunately the film got shelved. But, Loosing no hope, the smart actor grabbed an opportunity of working as an Assistant Director on Karan Johar's 2010 film- My Name is Khan. It is said in Bollywood that, there are very few such amazing mentors as Karan Johar and the talents that he launches are sure to achieve a lot of success! And, literally, Siddharth got a dream role in the Dharma Productions' super-famous movie Student of the Year, which proved to be the perfect launch vehicle, making his entry into the Bollywood as an actor, a memorable one. Malhotra is also said to be going steady in the much 'kept-under-the-wraps' relationship with the pretty Alia Bhatt, his co-star from his debut film. He looks pumped up about his next film Brothers, in which he is going to star along with Akshay Kumar. So, Ganesha, with the help of the actor's Surya Kundli, checks out what the planets indicate for him. Let's take a look…
Siddharth Malhotra
Date of Birth : 16th January, 1985
Time of Birth : Not Known
Place of Birth : Delhi , India
---
SOLAR CHART
As the Birth time of the celebrity is not available, details are based on Solar Horoscope (Surya Kundli) with help of Birth date and Place only.
---
Astrological Observation:-
Jupiter will be transiting through the sign of Leo post 14th July 2015 and will aspect Siddharth's natal Mars, Venus and Mercury.
He is under the influence of Saturn return at present. This phase will rule till January 2017. Transiting Saturn will be retrograde over his natal Saturn and Ketu till 1st August 2015.
Rahu-Ketu will be transiting over 9th house and 3rd house axis till January, 2016.
---
Astrological Predictions :-
Siddharth Malhotra – and his upcoming film 'Brothers'.
The transit of Jupiter post 14th July 2015 going to be much positive and advantageous for Sidharth as it will aspect the natal Venus, Mars and Mercury. He will be able get full appreciation for his upcoming film 'Brothers'.
His performance in the movie will be appreciated.
Will he be able to get ahead of his contemporary Varun Dhawan?
Ganesha feels that he will find it difficult to get ahead of his contemporary Varun Dhawan at least during coming year. He will really have to work very hard as the competitor's stars are also equally powerful.
Is he really destined to be with Alia Bhatt?
He will be able to have stronger and healthy relationship with his co-star Aalia Bhatt till January 2016. However, after that, when Ketu transits over his natal Venus and Mars, he is likely to face issues on the relationship front.
There are also chances of him getting into a new relationship after January 2016. In view of the same, relations with Alia may become sour.
What are his overall prospects as a Bollywood lead?
Ganesha notes that Venus – the significator of arts is in the sign ruled by Saturn (the slowest moving planet). This factor indicates that he will have to work very hard to reach to a better position in Bollywood.
Though he is likely to get good projects during the days to come, he will still need to have luck and hard work both on his side to rise and shine.
Ganesha wishes a great time ahead to Sidharth Malhotra.
With Ganesha's Grace,
Rantidev A. Upadhyay
The GaneshaSpeaks Team
---
---
Get 100% Cashback On First Consultation