Shaan Birthday Forecast: Insights into what 2021 holds for Shaan
In the melodious realm of Music, Shaan has established himself as a renowned
Indian playback singer and music director, with the versatility of his magical voice. He has created many musical words in different languages including Bengali, Tamil as well as Telugu for which he has been labelled as "Golden Voice of India", "Voice of Paradise", and "Magician of Melody".
The foundation stone of this great emerging singer started with singing jingles for almost all the big brands in the 80s before embarking on the journey of belting out remixes and cover versions of the song. Another interesting trivia of this gifted singer is that he is one of the few artists with a considerably long stint in playback singing.
During his journey in Bollywood, Shaan emerged as one of the few vocalists not only in India but also abroad, who are universally loved. He evaded all stereotypes and criticism and connected the new flavour to the realm of music with the sweetness of his voice. The smiles in his voice no matter what he is singing makes him the favourite when it comes to romantic chartbusters. The magic of Shaan's with his refreshing and unique melodious voice was universally loved.
Everyone remembers that breezy and Romantic track from the movie Salaam Namaste which he performed with his usual effortless voice and his upbeat song "Kuch to Hua hai" which gave the heart a touch that you are in love even if you aren't. The Heartbroken song "Bhool Ja" is just another refreshing track which really needed a heartbroken person to feel the depth of the song.
This charismatic singer touched the hearts of millions of people with his smiling voice bagging several Filmfare awards for his sensational singing in the songs of the award-winning film such as Fanna, 3 idiots, and many more . With the smile and naturally loving voice as his USP, Shaan has been a playback singer and composer for more than two decades.
As this charismatic talented singer celebrates his birthday on 30th september, let us find out what the stars have to say about him. Musical albums, a judge in talent shows, or more Bollywood songs in his list of all-time hits? Tighten your seat belt to check out what our expert astrologers have to reveal about the upcoming events in 2020-21 based on his birth chart.
Although we don't have the exact time of this talented singer cum actor with his date of birth and place, we can create his Surya Kundali to know the future prospects of this rising singer. Why wait, let's plunge in the future to find out what the stars in Shaan's Kundali have to reveal.
---
Overview of the Shaan's Birth Chart
Date of Birth: – 30 September 1972
Birth Time: – Not known
Place of Birth: – Khandwa, Madhya Pradesh, India
SURYA KUNDLI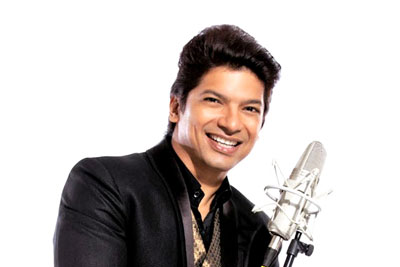 The exemplary journey of this great Bollywood singer has been quite captivating, where he touched millions of hearts with the power of his creativity and imagination. This potent skills he bestowed from his star sign Libra, and he lent while rendering performance. He must continue to use this in the future to capture more attention and keep pleasing more and more people. You can also use the power of Astrology to know your potent skills bestowed by your planets in Personalised Janampatri. Now, delve further into the astrological forecast of this talented singer.
---
Astrological Predictions of Shaan As Per Birth Chart
According to his Birth chart, the prospects of this talented singer looks promising as in the upcoming time, he may receive some great opportunities to contribute his voice for some Bollywood songs. There is a possibility of collaboration with a few music producers. He may even release his own music album.
Some musical shows may also approach Shaan to be a part of the mellifluous talent hunt as a jury where he may train some young and aspiring singers. He may come at the fore of some festivals and functions and is likely to perform in such events. His family may even need his presence in the functions or weddings of close relatives.
---
Impact of Upcoming Transit
With the transit of Jupiter in Capricorn, Jupiter and Saturn will be passing through his 5th house which is the house of creativity and intuition. This may help him to become more creative in his field. It also provides him with more cognitive power, which can make him the most desired nightingale in this genre.
Truly, Shaan has fabricated his own sphere in the field of music with his inner prowess. You too can be aware of a glimpse of your upcoming opportunities in 2021 from your handwritten 2023 Highlights Report by our expert Astrologers.
---
Matters to be discussed
There is no doubt the beauty and sweetness of his voice, but this time his voice may be a matter of concern if he doesn't pay much attention to his vocal chord. Exercising a vocal chord with the sip of ginger-lemon water mixed with honey regularly may help him in getting promising results while recording his melodious voice.
---
Birthday wishes!
Ganesha wishes singer cum actor Shaan to have a successful life with all kinds of happiness this year and many more to come. We also wish him for the striving endeavour and to stay in millions of hearts with his alluring voice.
For Instant Solutions! Talk To an Astrologer Now.
With Ganesha's Grace,
GaneshaSpeaks.com
---
---
Get 100% Cashback On First Consultation