Salman Khan's hit-and-run case – Will a fresh trial change anything?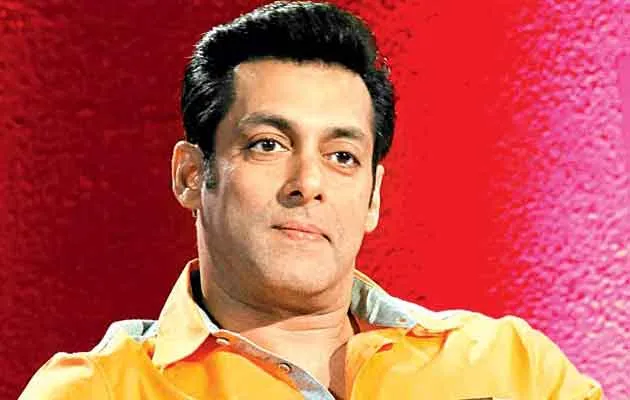 Controversies have been Salman Khan's constant companions. On September 28, 2002 the Dabangg star was arrested by the Mumbai police for rash and negligent driving. The tests showed that he was driving under the influence of alcohol when his car rammed into a bakery, killing one person and injuring three others. The victims also testified that they saw Salman Khan in the driving seat after the accident. Salman Khan was trialled for the alleged crime, and on July 24 2013, the court formed charges against him for culpable homicide not amounting to murder in this particular case. The Bollyword superstar would face a jail term up to 10 years if proved guilty.
In response to the charges, Khan filed a petition seeking a fresh trial and requesting the court to look into the matter all over again, as he was now facing a very serious charge. A Mumbai sessions court accepted the request and recently order a fresh trial in the 2002 hit-and-run case.
As Salman Khan heaves a sigh of relief, Ganesha analyses the planetary positions in his Kundali and looks at the matter from an astrological perspective. There is also another court case filed against Salman Khan – the Back Buck Poaching case. What's with Salman and legal issues? Can his kundali throw some light on this? Will a fresh trial change anything? Ganesha finds out all this and much more! Read on.
Salman Khan
Birth date: 27th December 1965
Birth time: 14 hours 37 min.
Birth place: Indore, MP, India
Salman Khan's Horoscope
---
What's next for Salman Khan, as far as the legal issues are concerned?
Salman is likely to keep facing legal hassles till November 2014, as Saturn and Rahu both are transiting through the 7th House in his birth chart. Especially, Rahu's transit through Libra till July 2014 is going to be very tough for him. Saturn will maintain its position in Libra till November 2014, so his public image will remain at stake till then. In short, legal hassles are most likely to trouble him all through the year 2014.
---
Will the fresh trial bring more trouble for him? Or, will the matter get settled once and for all?
Considering that he is currently under the influence of Saturn major period and sub period of Moon, the matter in question may continue for some more time. It is to be noted that Salman Khan is born with Shani-Chandra Vish Yoga and Dasha of Shani and Chandra are operational at present.
---
Will these legal issues affect his career?
This may affect his public image to a certain extent and some of his projects may get stalled or delayed due to adverse Dasha Bhuktis and planetary transits.
---
When will he finally get free from all the legal issues?
At least till 28 January 2015, he is likely to keep facing legal issues. After that, when his Mars sub period in Major period of Saturn begins, he is likely to get some sort of relief from these problems because of Mars' exaltation in the Natal chart (that too in the 10th House).
---
Eventful Period…
It is to be noted that in 2002, while his 'Rahu Ketu return' was in operation, he got arrested in the matter. That was a tough time for him, as Rahu is placed in the 2nd House of his chart and Ketu is in the 8th House.
---
Day of the trial
On the day of trial i.e. 23rd December, transiting Venus will be retrograde in the 10th House of Success in his chart. Moon will be in Leo. Solar return will almost be in the offing, as his date of birth is 27th December.
In view of these points, Ganesha feels that if Salman Khan's lawyers take another date on the day of trial, a major setback can be avoided. According to Ganesha, the day of trial is not at all good for him.
Understand the effects of these planets on your life – Talk To Expert Astrologer Now!
With Ganesha's Grace,
The GaneshaSpeaks Team
---
---
Get 100% Cashback On First Consultation