Saif Ali Khan Birthday Prediction 2019 – Birth Chart and Zodiac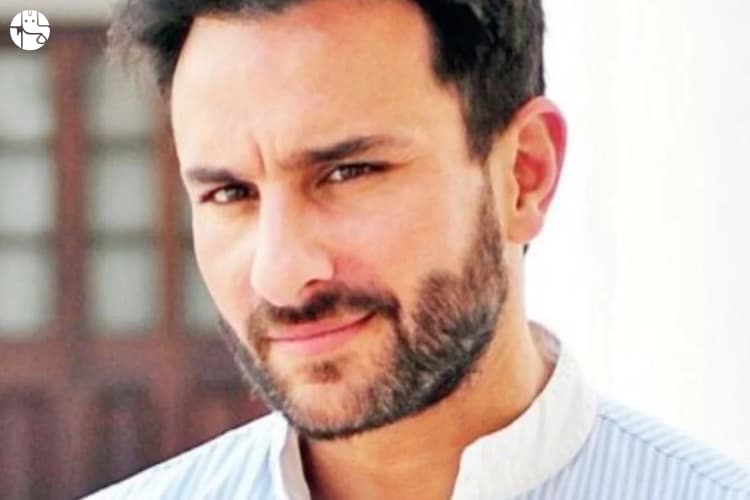 He is the Nawab of Pataudi, the Nawab of Bhopal and the Nawab of the Bollywood Industry as well! This famous actor started his career with Yash Chopra's film Parampara in the year 1993. His father was Mansoor Ali Khan Pataudi, the great cricketer, and his mother is the stunning actress Sharmila Tagore. Yes, we are talking about Saif Ali Khan who celebrates his birthday on August 16 and Ganesha will help us to decipher what his future holds, with respect to Saif Ali Khan's horoscope.
As per Saif Ali Khan's Kundli, he has already gone through his shares of ups and downs in his career. He yet proved everybody that he is indeed a fantastic actor with a few great films to his name. To mention a few, the talented actor starred in films like Main Khiladi Tu Anari, Hum Saath Saath Hai, Kal Ho Na Ho, Hum Tum, Salaam Namaste, Love Aaj Kal, Cocktail, Kurbaan and many more. Furthermore, with superhit movies to his name like Race, Omkara and Dil Chahta Hai, he proved his acting skills with sheer hard work and dedication! And, with his latest TV series Sacred Games, he has made a bold statement that he will still be around, in the acting arena!
Here is Saif Ali Khan's birth chart for more details: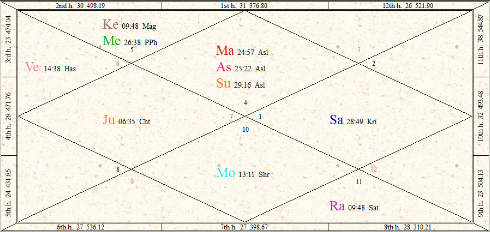 Astrological Observation
According to Saif Ali Khan's astrological prediction, Rahu is passing over 12th to his ascendant sign and Ketu and Saturn are passing over the 6th house, the house of competitions and fight back spirits. Jupiter is passing over 5th to his ascendant and will transit through 6th after November 2019. This indicates the savage actor may have no chill and will involve himself in some new ventures after November 2019. Therefore, he will have mixed results in the entire year, as per the Hindu Astrology.
The Nawab's Solar Return Year ascendant is Capricorn, the year lord is Sun and Muntha is in 8th house. The year may demand attention towards his health in the initial stages especially till September 15, 2019. Allergy issues would be very prominent and he may have some issues related to the liver and digestive system as well. Thus, he should not ignore even a minor issue carelessly, so says Saif Ali Khan's birthday prediction 2019.
On the other hand, in accordance with Saif Ali Khan's zodiac sign, the year Lord Sun, would create a path for him to strengthen the relationship with the government agencies and also strengthen his financial status. He may also come across some smooth movements and an increase in the influence. On the contrary, he may also face some opponents criticizing him now and then, no matter what kind of statement comes from him, it may provoke him to react.
He should be very cautious about his temperament throughout the entire year as there may be a scope of a difference of opinion with the close relatives and with his children too. He should also have a check on the extra expenditure on fruitless journeys that he goes for. He has to avoid arguments and conversations with a politically influential person, for the entire year. A possible change in the place of residence temporarily may also be evident this year.
He has to consolidate his entire energy and power this year, foretells Saif Ali Khan's birthday forecast. He also has to make a clear point in his mind that acceptance of everything readily can be the best remedy for him. He should also have a check on his company and the roles that he may get, either related to any campaign or for being a brand ambassador of a product. He will have to be wise enough while making decisions for any such activity which involves him in signing a new film as a character artist. He may find himself spiritually enhanced as well and he may travel for a holy pilgrimage this year, and spend some money in a donation for charity works.
The mantra for the entire year for him, in terms of the future of Saif Ali Khan, is to have a strong will and an acceptance for everything! Ganesha wishes the star good luck! Want to know about your stars? Talk to our Astrologer!
With Ganesha's Grace,
The GaneshaSpeaks Team