Know The Future Of Priyanka Chopra – Nick Jonas Relationship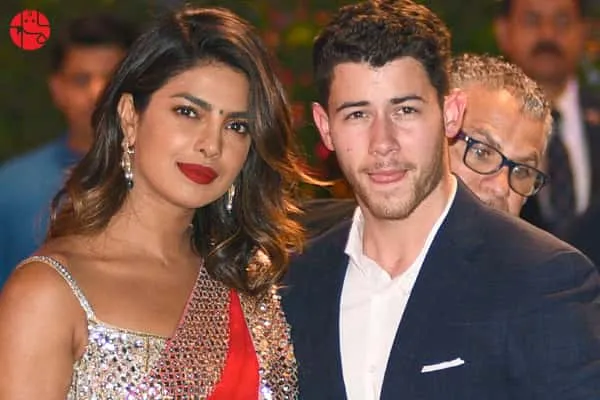 A romantic relationship between two young celebrities is bound to generate lot of heat and gossip. Well, the flourishing relationship between Indian actress, singer, film producer, philanthropist, and the winner of the Miss World 2000 pageant Priyanka Chopra and American singer, songwriter, actor, and record producer Nick Jonas falls under this category. At the same time, this relationship involves lovers from two different nations. So, its bound to heighten the excitement all the more. They got engaged in August 2018. Now Ganesha has analysed their relationship and predicted the future. Read on to know the findings:
Priyanka Chopra Birth Details
Date of Birth: 18th July 1982
Birth Time: Unavailable
Place of Birth: Jamshedpur, Jharkhand (Earlier Bihar), India
Nick Jonas (Nicholas Jerry Jonas) Birth Details
Date of Birth: 16th September 1992
Birth Time: Unavailable
Place of Birth: Dallas, Texas, United States
---
Astrological Observations:
Likely To Share A Strong Intellectual Bond
Venus, the prime signifier of love and intimacy is placed in Mercury, in both the horoscopes. So, both Priyanka Chopra and Nick Jonas are stimulated by their intellect and not just the physical appearance. This means their relationship won't be just about passion and emotions, they will as well develop a deep bond at an intellectual level.
Some Differences Won't Divide Them
Their social interests and cultural beliefs are likely to be different because of natal Rahu and Ketu. But these differences won't make much of a disturbance and Priyanka Chopra and Nick Jonas will move ahead in a harmonious manner.
Physical Intimacy Can Increase Their Bonding
The astrological position of Moon suggests that they will be practical lovers. The emotional bonding between them will be proportionate to the physical intimacy which they share. More the intimacy they share, stronger will be their emotional bonding. Do you want to know what your birth stars say? Access the Birth Horoscope Free Report.
Priyanka Will Be More Calculative In Her Relationship
Nick Jonas will get attracted to Priyanka Chopra because of her dynamic nature. On the other hand, Priyanka will be predominantly calculative and rational towards her partner. Nick will be a keen observer of how their relationship is moving on.
---
---
Get 100% Cashback On First Consultation