Know Priyanka Chopra's Future Predictions On Her Birthday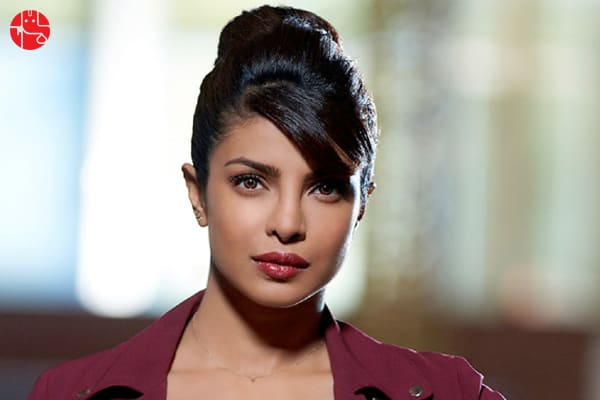 (Image Source: Internet)
From being Miss World in the year 2000 to a glorious position in Bollywood, Priyanka Chopra has traversed a long distance on the road to success and fame. As she celebrates her birthday, Ganesha has analysed her future using the science of Astrology. Read on to know the findings:
Priyanka Chopra Birth Details
Date of Birth: 18th July 1982
Birth Time: 6:00 am (Unconfirmed)
Place of Birth: Jamshedpur, Jharkhand (Earlier Bihar), India
Good Equation With The Top Persons
Amongst the planets, Sun is considered to be an energetic planet, which can increase the self-confidence of the native. In Priyanka Chopra's chart, Sun is in the first house. This has made her very effective in the public sphere. She can develop a good equation with the high and mighty in society. Going on a trip can make her successful. She is also of a charitable disposition and into helping the poor and needy. Do you have any query about your career? Buy the Career Ask A Question Report and get it answered. 
Life's Harmony May Get Disrupted
Mars is in her 7th house. Mars is stated to be the planetary Commander In Chief and is full of energy. Mars can create problems for her in day-to-day life. Her rivals and enemies may try to disrupt her life's harmony. Priyanka Chopra should be careful while talking to the high-ups in the government. Also, she should act with self-confidence and strong will. It can do wonders for her during this phase. She should also take good care of her family members.
Prestige And Respect All Set To Increase
Besides, Mercury is called the prince in the planetary cabinet. Mercury is moving in her first house. This planet will provide her skills, capabilities and expertise. All this will make her grow. Priyanka Chopra may also get in touch with some intelligent and wise persons. Also, her respect and prestige are going to get better. She will also enjoy family happiness. Besides, due to an increase in her work, she may feel tired and worn out. Access the Birth Horoscope Free Report and see your future. 
Monetary Gains Likely
As Jupiter is placed in her 4th house, Priyanka Chopra may get some gains from her ancestral inheritance. Besides, she may invest more in financial and business areas. She may also get sudden gain in wealth. Besides, as Venus is placed in her second house, she will win full family support. In fact, her bonding with family members is going to increase. She will come out of life's problems with her courage and boldness. She will impress people with her sweet words.
Rivals Will Fail To Stop Her
Saturn is placed in her 6th house. Saturn is called a just and impartial planet. Priyanka will get benefited owing to this planetary position. She will get more energetic and enthusiastic in her work. Her rivals will fail to stop her from rising high. She will have to go out on a short trip. She should take good care of your health.
Should Not Trust Anyone Blindly
Rahu will reside in her first house. Rahu is called the shadow planet. Hurrying in tasks may create difficulties for her, foresees Ganesha. Priyanka should not trust anybody blindly, she may face problem. Besides, Ketu will stay in her 7th house. This will create mixed situations for her. There may be a sudden increase in her fortunes. She may face some differences with the people close to her.

With Ganesha's Grace,
Rajnish Sharma
The GaneshaSpeaks.com Team
To Get Your Personalised Solutions! Talk To Astrologer Now.