Prabhas's Upcoming Year Prediction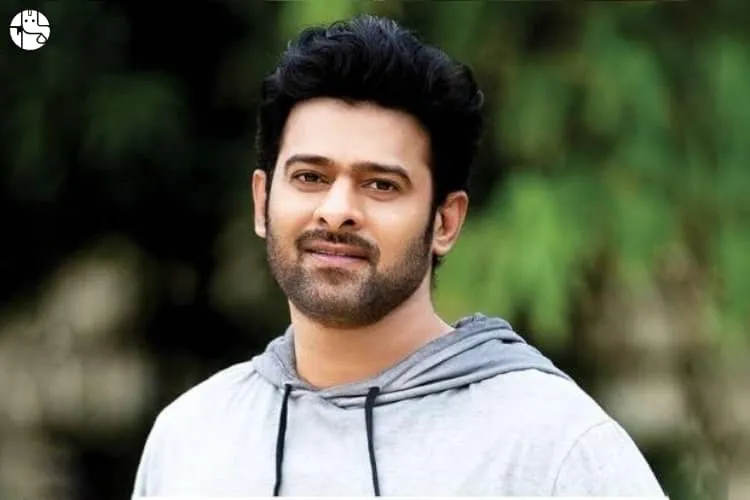 The multi-talented Baahubali actor and talk of the town, Prabhas, has swayed hearts in B-town with his on-screen performances. He is an Indian actor who works in Tamil, Telugu, and Hindi movies. Prabhas's real name is Venkata Satyanarayana Prabhas Raju Uppalapati and he debuted in a Telugu action drama Eeswar in 2002.
---
About Prabhas
Known for his action-filled movies, Prabhas is the son of film producer U. Suryanarayana Raju. He has an elder brother named Prabodh and an elder sister Pragathi. Prabhas has done his schooling from the DNR School, Bhimavaram and completed graduation in B. Tech. from Sri Chaitanya College, Hyderabad.
This heartthrob has led the fourth-highest-grossing epic Indian film, Baahubali: The Beginning (2015) which was directed by S. S. Rajamouli. It was not much later that Prabhas stole the show when the sequel Baahubali 2: The Conclusion (2017) released and crossed all boundaries to be the first Indian film grossing over ₹1,000 crore (US$155 million) in only ten days in different languages. It is also the second-highest-grossing Indian film Worldwide till date.
After these Worldwide successes, the rumour mill about him being in a relationship with his leading co-actress in Baahubali series, Anushka Shetty started doing the rounds. Later, he denied it in many public interviews and chat shows like Koffee with Karan.
It was a sensational event when the images of Prabhas's wax statue at Madame Tussaud's museum were published on the internet. He is the first south Indian actor who has his wax statue made, leaving everyone stunned. The statue reflects his look from the blockbuster movie Baahubali.
Well, this youth icon has portrayed that will power and determination can make everything possible. Though he is the son of a big producer, he is very humble and down to earth personality. On his birthday this year, let's see what Ganesha has in store for this muscular yet soft-spoken icon.
---
Birth details of Prabhas
Date of Birth: 23 October 1979
Birth Time: Unknown
Place of Birth: Chennai, India
Birth chart of Prabhas
Surya Kundli
---
Astrological Analysis for Prabhas
Auspicious effects of the stars are set to offer a massive growth to his career-life. During the year 2019-2020, transiting benefic Jupiter to the house of wealth will shower divine blessings and he will shine like a bright star in the film industry to urge wealth beyond his expectations.
Benefic Jupiter is transiting in Scorpio and will ingress Sagittarius in late November 2019, over to the third house, all this is indicating the windfall of success in his favor. As the second house denotes finance and the third house is known for communication, thus, transit of Jupiter is going to be the most auspicious combination for his birthday this year.
Stars will favor his luck to amass wealth and success through his effective and attractive communication. Original performance with a perfect blend of his artistic capabilities can be seen through Saaho. On the other hand, the benefic effects of Mercury will add grace to his efforts because it is supportive of his luck. Furthermore, overall planetary aspects are indicating much favorable and success can be expected day by day.
---
Indications for year 2019-2020
Prabhas's stars are set to give a boost to his career-life. His performance from Saaho and future movies will leave long-lasting imprints on the minds and hearts of his fans. Thus, he will perfectly fulfill the expectations of all. Likewise, the transit of Saturn from the third and the fourth house during 2019-2020 will give some hardships and failures, but the period after late January 2020 will surmount all the sunny and shady periods of his life.
Positioning of Mars in the profession house will make him energetic and help him to be more patient at the career front. This will help him re-gear his energies to attend the various awards functions.
Sequence of awards is on the way for him, his artistic capabilities are going to be rewarded due to the unique performance in Saaho. Moreover, socially he will remain in demand like hotcakes.
---
Image of Personal-life for Prabhas
Personal relationships will come together with fun and enjoyment. Thus, there is a lot of happiness and enthusiasm in store during this year in his personal life. His success in professional life will contribute to happiness in his personal-life. Setting the right priorities, and values will transform and bring positive vibes from all the channels. Thus, the effects of Venus and Moon will fill his personal-life with happiness and joy. The positive effects of Venus and Moon, will propel him to impress his fans through fantastic performances. This will ensure complete satisfaction in personal and career-life.
His favorable stars help him to manage the current of force in the perfect direction to utilize some more opportunities ahead to achieve his desired goals. Hence, Ganesha advises Prabhas to keep his momentum constant, because this is a wonderful phase of life to clinch some big career opportunities.
---
Image of Love-Life for Prabhas
Love is in the air for this icon, say the stars. His love life is full of positive vibes and he will experience a growth in this area of life during this phase. Jupiter transiting to the Sagittarius sign will boost his relationship. The benefic effects of Jupiter would bestow its divine blessings and strengthen his relationship. He will have a positive direction and strong chemistry in his relationship.
A few issues may crop up in his relationship in between them. But the healthy talks and perfect care for his partner would help him to solve them. Fights and love are part of relationships but both of them will have a high level of emotional boost. This will strengthen his relationship to make a strong foundation for his love-life.
---
Chances of Marriage
The relation between Mars and Venus is indicating the strong possibilities of love marriage since Venus is forming the connection with the aspecting Mars. On the other hand, Saturn being the lord of the fifth house (House of Love) is also aspecting to Venus with its third aspect, hence all planetary aspects are favorable for his love marriage.
Eventually, this birthday year is indicating transformation in his life, since the transiting Jupiter may create positive circumstances to get married. It can also help him turn his love relationship into the sacred bond of marriage. Strong possibilities are indicated post-January 2020, during this phase, the transition of Saturn to the Capricorn sign will also throw its effects and create the strong chances to get married. The year 2020, will come with many changes in his life and his friends will be surprised.
Ganesha wishes Prabhas good luck and a bright future ahead to the artistic journey.
To Get Your Personalized Solutions, Talk To An Astrologer Now!
With Ganesha's Grace,
GaneshaSpeaks.com
---
---
Get 100% Cashback On First Consultation