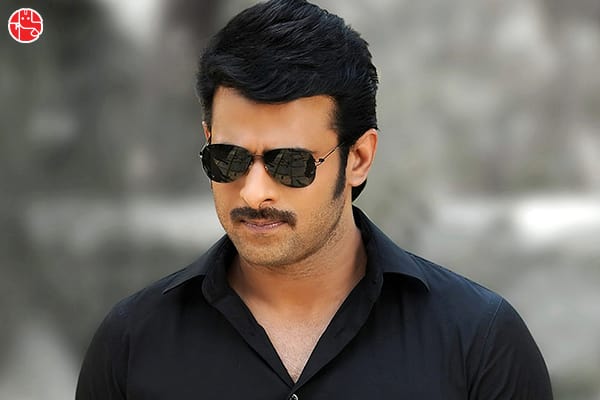 Introduction: We have all seen how the Telugu superstar Venkata Satyanarayana Prabhas Raju Uppalapati or better known as Prabhas stole our hearts with his super hit blockbuster movie Baahubali in the year 2015, which is the 4th highest-grossing Indian film till date. He has earned a lot of accolades to his name, where not only did he win the best actor award in his state but his movie Baahubali 2 became the 2nd highest-grossing Indian film to date. Furthermore, he is the first South Indian actor who has a wax statue to his name in Madame Tussaud's wax museum. 
Prabhas started his career with the movie Eeshwar in the year 2002 and since then has been in the limelight in the Telugu Film Industry. The audience has been thrilled to know about his upcoming Indian cyberpunk action film set to release in the year 2019 which also includes stars like Shraddha Kapoor, Neil Nitin Mukesh, Jackie Shroff, etc. Now know what the stars say about your career in 2019.
Avail our 2019 Career Report and understand your future. 
Prabhas 
Date of Birth: 23rd October 1979
Birth Time: Not Known 
Place of Birth: Chennai, Tamil Nadu, India
SURYA KUNDLI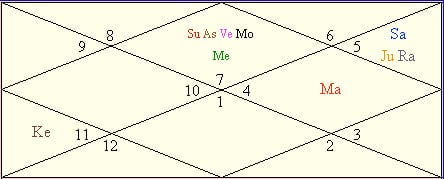 Great Period For His Growth
As per his Birth chart and the Astrological observations, the influence of Jupiter's transit through the 2nd house may bring many rewards in his professional life ahead. To add further, he will be inclined towards his public reputation or a personal objective, obsessively. It is foreseen that this will be a great period for his growth as far as his career is concerned which in turn will provide him with quite a lot of success.
Efforts Necessary To Experience Success
Jupiter will be transiting over natal Moon and Venus through Libra sign which gives hints about better prospects of relationship. The period from September 2017 onwards shows peaceful and happy moments in Prabhas' personal life. Prabhas may also indulge in some meaningful or committed relationship during the 1st half of 2018. Plus, the period starting from March 2018 onwards is likely to draw him towards consummating the relationship through marriage. After Bahubali 2 released to a rousing reception all over the world, immediately rumors started circulating that Prabhas has received marriage proposals from more than 6000 girls. Considering this, it should not be too difficult for the latest sensation on the silver screen to pick the one girl who is right for him, if only he just sets his mind to getting married.
Advisable To Be Away From Controversies
But, the influence of Rahu's transit through the 9th house will test his skills of handling his personal relationships, as some differences, arguments, and misunderstandings may make things tricky here. This transit of Rahu will enable him to think very differently and he may be able to come up with unconventional and novel ideas. However, chances of various controversies are also expected in the year ahead so he may have to remain careful and cautious while dealing with such contentious issues.
Planets Foresee A Fruitful Business For Him
The transiting Saturn will remain in the 3rd house, as per the chart. Hence, he will be endowed with great intelligence, wonderful managerial abilities, a sharp mind, and excellent skills. He will be very hard-working, will leave no stone unturned and will not like to take things lightly which will be an added advantage in managing his business effectively in the coming year. However, he needs to avoid taking hasty and impulsive decisions at the business or financial fronts. Otherwise, we will love to see this Baahubali rise up with more entertaining films in the future!
With Ganesha's Grace, 
Are you in confusion about certain issues in life? You are not knowing how to get the answers to your queries. You will get the much-needed help. 
Talk To Astrologer now for expert guidance and smart solutions!
Subscribe Our Newsletters