Paul had a promising Natal Chart, but negative 8th House influences caused the gruesome end!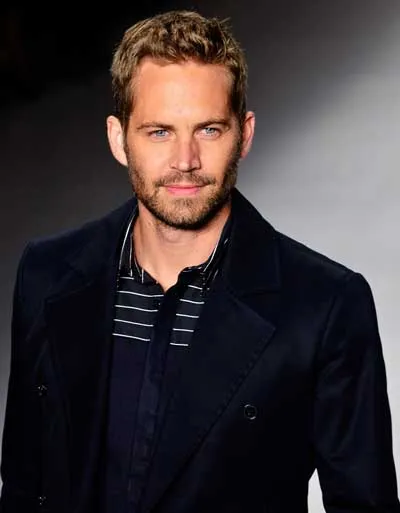 Paul Walker – a name which reminds us of sheer talent, a pleasant personality, great acting skills and tonloads of charm, also gives us a melancholic feeling because of the gruesome and dangerous end that the talented actor met with. The actor gained a lot of fame and accolades for his role as Brian O'Conner in The Fast and the Furious movie series and his roles in the coming of age and teen films such as She's All That and Varsity Blues. He also founded the charity organization – Reach Out Worldwide (ROWW) an organization providing relief efforts for areas affected by natural disasters. On the news of his death, the world witnessed a collective sorrow at the loss of one of the most popular actors in the world! In this article, Ganesha takes a look at his Natal Chart and presents an astological analysis of his Natal Chart and explains the probable planetary factors that may have dealt the deadly blow to the star. Read on….
Paul Walker
Date of Birth :- 12th September, 1973
Time of Birth :- 06.38 am
Place of Birth :- Glendale (CA), United States
---
NATAL CHART
---
Astrological Readings based on the Natal Chart:
Paul Walker was born with Leo Ascendant and lord of ascendant Sun is placed in the Ascendant in his Chart.
Sun in the Ascendant in it's own sign indicates great fame and glory. This also confers high prestige and career success.
Venus in its sign of Moolatrikona Libra blessed him with good looks and an attractive personality. In fact, Venus in Libra is the hallmark of electric magnetism. It indicates great success in creative field.
Paul Walker was born on a Full Moon day so that is also considered to be quite auspicious for success.
The opposition of Mars and Venus also indicates success in creative field as Mars's energy works as a catalyst to the Venusian creativity and artistic endeavours.
Mars in Aries blessed him with a good physique, agility and vigour. Such a strong Mars augured well for his roles in action movies.
Mercury in Virgo gave him a logical mind and good intelligence. It made him sharp, observant, analytical and understanding.
---
But then, what caused such a brutal and sudden end?
In the Natal Chart of Paul Walker, though he had a very good horoscope with various beautiful planetary placements, Ganesha observes that he had a very weak 8th House, as the Lord of the 8th House of longevity, was in a adverse House – 6th House and that too in his Sign of debilitation and in a retrograde mode. That itself explains his short life.
Moreover, when he passed away, Mars was transiting through the 8th House of death, accidents and sudden events – from his Natal Moon and Saturn was transiting through the 3rd House from the Ascendant. Both the factors (collectively) are indicative of his sudden death and specifically because Saturn, in his case, being a Maraka was very strong in transit.
May Paul Walker's soul rest in peace.
With Ganesha's Grace,
Rikhav Khimasia
GaneshaSpeaks.com
---
---
Get 100% Cashback On First Consultation