Paris Hilton and Cristiano Ronaldo's bedtime story!
The name Paris Hilton is synonymous with wild and promiscuous nights, an unending list of ex-lovers (belonging to both sexes) – which is just a little bit shorter than the list of controversies surrounding her life – and a ridiculously plump bank balance. According to latest reports, Paris, who is a favourite among gossip columnists and tabloids, was recently spotted 'frolicking' with football superstar Cristiano Ronaldo. The Portuguese play-maker is well on his way out of Manchester United and is all set to join Spanish football giant Real Madrid at a record transfer fees of 80 million pounds.
Paris, 28, on the other hand, had dumped previous love Doug Reinhardt just 24 hours before she hitched up with Ronaldo and was seen making out with the 24-year-old winking winger.
Following is the list of people she has reportedly dated so far:
Caroline D`Amore
Stavros Merjos
Edward Furlong
Oscar De La Hoya
A. Jay Popoff
Brandon Davis
Elijah Blue
Nick Lachey
Jason Shaw
Vincent Gallo
Val Kilmer
Carlo Mondavi
Ingrid Casares
Deryck Whibley
Brian Urlacher
Jamie Kennedy
Rob Mills
Nicole Lenz
Nick Carter
Brian Quintana
Joe Francis
Lucas Bain
Robert Evans
Chad Muska
Jake Sumner
Chad Murray
Simon Rex
Fred Durst
Mark Philippoussis
Paris Latsis
Colin Farrell
Stavros Niarchos III
Erik MacArthur
Matt Leinart
Lindsay Lohan
Kevin Pietersen
Jack Osbourne
Mario Lopez
Jose Theodore
Travis Barker
Criss Angel
Britney Spears
Joel Moore
Josh Henderson
James Blunt
Hunter Cross
Tyler Atkins
Alex Vaggo
Adrian Grenier
Julian Feitsma
Chris Dewolfe
Jared Leto
Brittany Flickinger
Brody Jenner
Elisha Cuthbert
Benji Madden
Doug Reinhardt
Cristiano Ronaldo
With Ronaldo as the final addition to Paris's illustrious list of lovers, Ganesha analyses the strength and longevity of this relationship with the help of Vedic Astrology System.
---
Cristiano Ronaldo's Surya Kundli
Cristiano Ronaldo
Date of birth: 5th February, 1985
Time of birth: Unknown
Place of birth: Funchal, Madeira, Portugal
Cristiano Ronaldo's Surya Kundli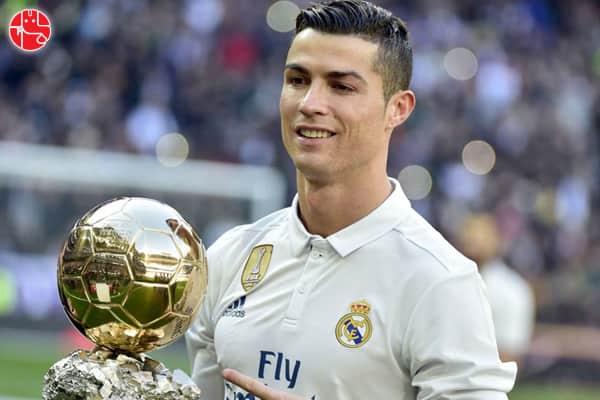 Paris Hilton
Date of birth: 17th February, 1981
Time of birth: 3 a.m.
Place of birth: New York, NY, USA
Paris Hilton's Birth Chart
| | | |
| --- | --- | --- |
| Sign | Paris Hilton | Cristiano Ronaldo |
| Aries | | Rahu |
| Taurus | | |
| Gemini | | |
| Cancer | Moon, Rahu | Moon |
| Leo | | |
| Virgo | Saturn, Jupiter (Both Retrograde) | |
| Libra | Pluto | Pluto, Ketu |
| Scorpio | Uranus | Uranus, Saturn |
| Sagittarius | Neptune | Neptune |
| Capricorn | Venus, Ketu | Jupiter, Mercury, Sun |
| Aquarius | Sun, Mars, Retrograde Mercury | |
| Pisces | | Mars, Venus |
Get Your Hand-written Janampatri By Our Experts.
---
Analysis of their relationship
In the table above, Ganesha notes that Paris and Cristiano both have Moon in Cancer, which indicates emotional compatibility and immediate attraction. Moon being the fastest moving planet in the entire Zodiac gives quick attraction when it's in its own sign.
On the other hand, Rahu in Paris's chart falls on Cristiano's Moon, which indicates that he may remain quite upset with lots of things in this relationship and establishing harmony may not be possible because Rahu in Cancer means trouble in personal matters. In other words, this relationship is not going anywhere beyond a fling.
Pluto-Ketu contact point is also negative because the sign in which Ketu and Pluto are placed in Cristiano's chart is Libra, the sign of partnership and personal unions. Paris has got Pluto in Libra, which makes a sudden impulsive relationship highly probable, but a permanent and stable union may not be possible at all. Neptune to Neptune connection in both the horoscopes show similar emotional urges and fantasies.
Cristiano's Jupiter, Mercury and Sun falls on Venus and Ketu in Paris's chart. This indicates that his attraction towards her is honest. Exalted Venus conjunct Mars in Cristiano's chart indicates that he may have more than one intense relationship and this could be just the beginning!
Considering the points explained above, Ganesha doesn't find Paris Hilton's relationship with Cristiano Ronaldo to be stable at all. However, as a couple, they may remain in the limelight till October 2009. By the said month, the relationship is likely to see many ups and downs.
Good luck and may Lord Ganesha bless Paris Hilton and Cristiano Ronaldo's union.
For Instant Solutions! Talk To an Astrologer Now.
Get Your Free Daily Horoscope Report
With Ganesha's Grace,
Bhavesh N. Pattni
www.GaneshaSpeaks.com
---
---
Get 100% Cashback On First Consultation