Nagarjuna Birthday Predictions – Know Planets' Plan For His Future
Published on August 17, 2022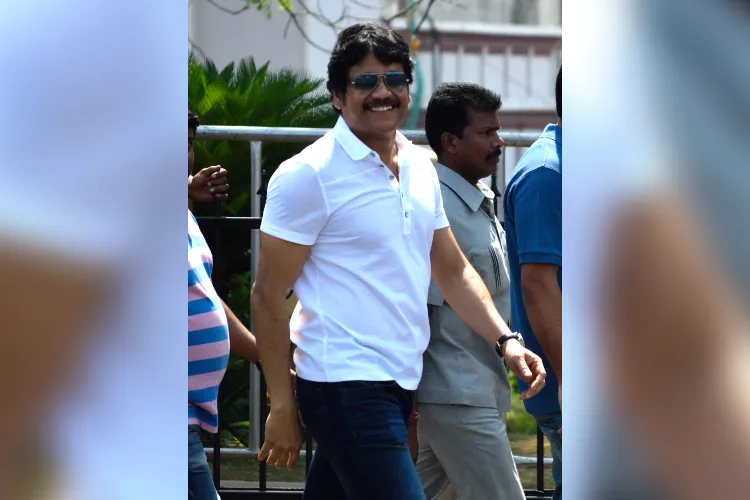 Nagarjuna – Tollywood's most loved and enduring personality who has its own style, glamour, and millions of fan following. Born on Aug 29, 1959, in Chennai, Nagarjuna is like a fine wine, which is improving with time. He is often called "The Benjamin Button of Telugu cinema." There is no doubt that he possesses an amazing personality. 
Nagarjuna has worked on everything from Tollywood to Bollywood, family-friendly films, mythological dramas, suspenseful thrillers, romantic films, and even comedy. His greatest strength is his natural ability to fit into any role. Now the actor is going to turn 63 on Aug 29. So our astrologers thought to analyse the Nagarjuna birth chart and see what Nagarjuna's Solar chart has to say on his birthday since there's no better time than this to discover the unique qualities of your stars and establish goals for your new year. 
You, too, may harness the power of astrology to make this year the finest year yet; simply get your Free 2023 Yearly Report Now.
Astrological Observation!
Date of Birth: Aug 29, 1959
Place of Birth: Madras (present-day Chennai), Tamil Nadu, India
Looking at Nargarjuna's Solar Chart, the transiting Saturn will be in opposition with the natal Sun during the upcoming time. In Vedic astrology, Saturn holds an important place in a native's life. There are chances that he might be more interested towards inner self and might be satisfied with his spiritual practices. He might be inclined toward spirituality and become more sensitive and understanding.
In the upcoming time, Jupiter- the most powerful and the benefic planet, is transiting through the 8th and 9th houses, respectively. As a result, this conjunction is likely to bring amazing opportunities in his professional life. Furthermore, he might be concerned with either his own goal or his public reputation. Nagarjuna's birth chart indicates that the upcoming time is really great for him to grow and have success in his professional life. But to achieve success, his efforts put in to achieve his goals also matter. In the future, his work may gain international recognition.
Do you have the same Planetary placement as Nagarjuna in the birth chart? Know with your Free Janampatri!
Conclusion
Overall, the stars will continue to favour his path, and he is likely to achieve fruitful results with his dedication and hard work. In the upcoming time, he might show interest in various socio-political issues.  On the professional front, he is likely to prosper and grow. On his birthday, GaneshaSpeaks sends him all the wonderful energy from the Universe.