Know The Birthday Predictions For Mahesh Babu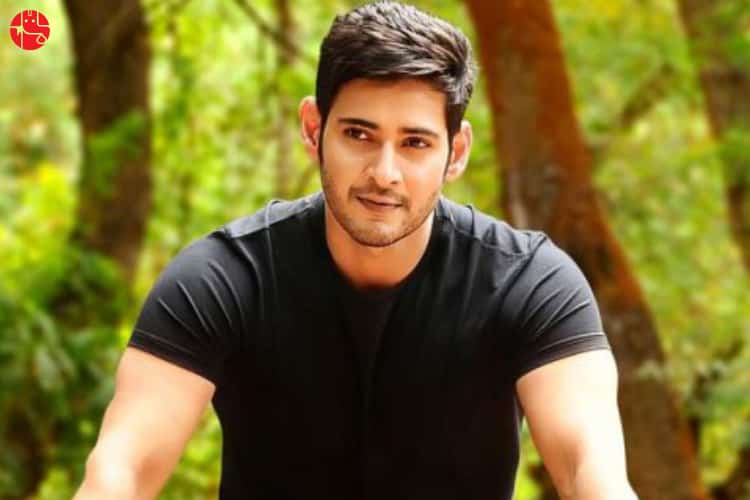 Life is about colours, variations and diversity. It is said that varieties in experiences make the mind richer. And for sure, mental richness leads to the formation of complete individuals which in turn helps create a more vibrant society. And indeed people are happier in vibrant societies, where the minds are freer and relationships are more flexible. And happiness is the chief pursuit of every individual and even society as a whole. So, variations facilitate the development of cheerful individuals and dynamic societies. Among the various types of variations that exist in this world, the one based on social and cultural diversities is very significant. India is lucky to have so much of socio-cultural richness. This diversity is also reflected in a large number of film industries that are prevailing here. Well, among the various film industries in India, Telugu film industry too holds a lot of importance. Telugu Film industry is swarming with stars & superstars, who are making a big difference to artistic creativity.
One of the prominent personality in the Telugu film industry is Mahesh Babu (Mahesh Ghattamaneni). Well, Mahesh Babu is an actor, producer, media personality, and philanthropist. Mahesh has been cited in the media as one of the most attractive male celebrities in India. His accomplishments have established him as a leading actor in Telugu cinema. Referred in the media as the Prince of Tollywood, he is one of the most popular and influential actors of Telugu cinema.
Mahesh Babu has done very well so far. Now, he is all set to celebrate his birthday. How will be his future? Well, Ganesha has analysed his horoscope and come out with his predictions. Read on to know:
Mahesh Babu Birth Details:
Date of Birth: August 9 1975
Birth Time: Unavailable
Place of Birth: Chennai, Tamil Nadu, India
Mahesh Babu Birth Chart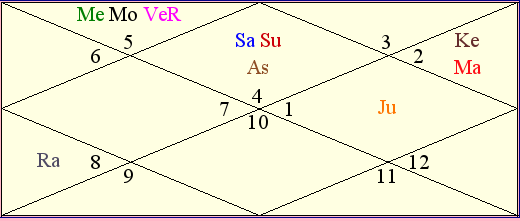 Much Action-Oriented
As per the Vedic Astrology, his Moon sign is Leo. Mahesh Babu's planetary combinations indicate that he is dynamic, bold, courageous and passionate by nature. Besides, he is ambitious, action-oriented and determined. Due to the fire element in his sign, he may become temperamental in some situations. His hard work and dedication have taken him so high. What about your life? Ask Our Expert Astrologer and know the answers.
Wants To Make World A Better Place
The conjunction of the natural benefic planets (Mercury-Moon-Venus) in his chart is a positive sign. He gets along well with the people around him. Besides, the creative and artistic energy from Venus has boosted his performance in acting. He is very well-mannered and potentially extremely creative. He also wants to make the world a better place, according to Mahesh Babu Birth Chart.
Should Take Good Care Of His Health
On the whole, it's going to be a good year for Mahesh Babu. The positive transit of Jupiter will influence his natal Moon, Venus and Mercury from November 2019. However, the current transit of Saturn may impact his health in the 2nd half of the year 2019. Health issues may even impact his performance in the forthcoming movies and thus he should take good care of his health. He is advised to stay calm and composed, in accordance with Mahesh Babu Birthday Forecast.
Further Professional Success Is Foreseen
The forthcoming transit of Jupiter will be favourable for him November 2019 onwards. Jupiter will aspect planets like Moon, Mercury and Venus, which can trigger happy developments in his life. He will be blessed with success and happiness due to the positive influence of Jupiter. He will see professional success. He will win the hearts of the people, Mahesh Babu Birthday Forecast 2019.
Mahesh Babu Set To Gain More Popularity
Mahesh Babu is likely to gain more fans in the months to come. He will be admired for his work. He will be acknowledged not just by his fans but a vast section of the audience. On the whole, the positive transit of Jupiter will help him in consolidating his position. He will make valuable contributions to the Telugu cinema.
With Ganesha's Grace,
Acharya Shandilya
The GaneshaSpeaks.com Team