Will Planets Be Khalnayak Or Have Total Dhamaal For Madhuri Dixit in 2022?
Published on May 6, 2022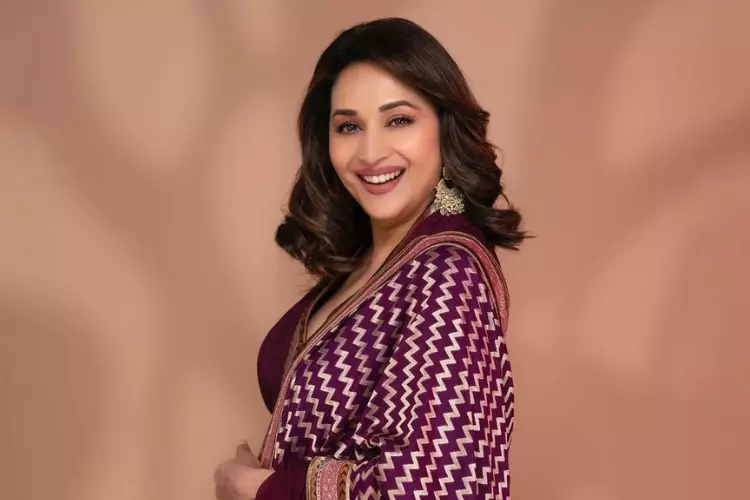 The dhak dhak girl, expression queen, and the coolest mom of B-town will turn 55 on May 15. The OG diva Madhuri Dixit has entertained her audience not only with her acting skills but also with her amazing and graceful dance moves. She has maintained a perfect balance between her professional and personal life. She is also set to launch her second single titled 'Tu Hai Mera' on her birthday.
Madhuri Dixit is considered India's self-made superstar, and behind all these successes, planets played a role somewhere. As she turns 55, she still looks as graceful and energetic as ever! Will she live up to 'The Fame Game'?
Blessed With Parivartana And Gaj-Kesari Yogas – One Among The Raj Yogas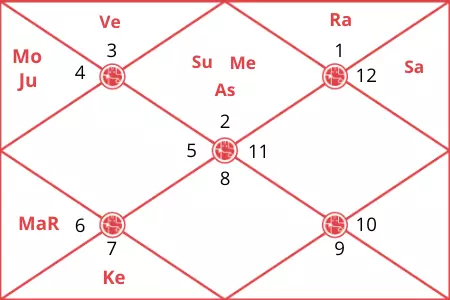 Madhuri Dixit Birth Details
Date of Birth: May 15, 1967
Place of Birth: Mumbai
In Madhuri's horoscope, there is the presence of two famous Raj Yogas, which are formed by the combination of auspicious planets in a birth chart. The First one is the Parivartan Yoga, i.e. exchange yoga of Venus and Mercury. The presence of this Raj Yoga in Madhuri's horoscope has made her strong-minded, wealthy, prosperous, sensual, renowned and learned. She also possesses strong spirituality.
The second most important Raj yog in Madhuri's horoscope is Gaj-Kesari Yoga. This has given her international fame and wealth. This is also how she is always keen to gain more knowledge and is skilled in whatever she picks up! This yoga is the reason behind her success, name, fame and all the comforts and joys she desires.
Are you blessed with one such yoga? Know with your Free personalised Janampatri!
Will She Spread Her Wings And Soar Higher?
We will surely see Madhuri not only on the big screen but also on OTT platforms. Considering various astrological observations, she may do extraordinary business by signing various projects that appear to be better. Additionally, her films or web series might also be commercially successful. She may also become involved in numerous charitable programmes or work to better society and the nation. Overall, the planetary position predicts great success in India for her.
Upcoming Time for Madhuri Dixit – Promising or Challenging?
Till now, we have seen which planets supported Madhuri in her journey. Now let's see what her upcoming year will be like.
Well, considering various astrological parameters, she is likely to enjoy good health. Also, she continues to have an attractive personality and win the hearts of her fans in the coming years. Talking about her professional journey, she will, most ideally, be on a smooth sail. She is likely to get more respect and fame. She may also enjoy lavish pleasures and share a very good relationship with the top industry tycoons. Whatever endorsements or films she undertakes can be a potential big hit.
Overall, the coming period is likely to be good and positively influence the film industry.
Did you know? Madhuri Dixit wears yellow sapphire to boost her career prospects and enhance the energies of benefic planets. Which gemstone is highly effective for you? Know with Free Gemstone Recommendation Report!