Know How Various Planetary Factors Play a Role in Keanu's Future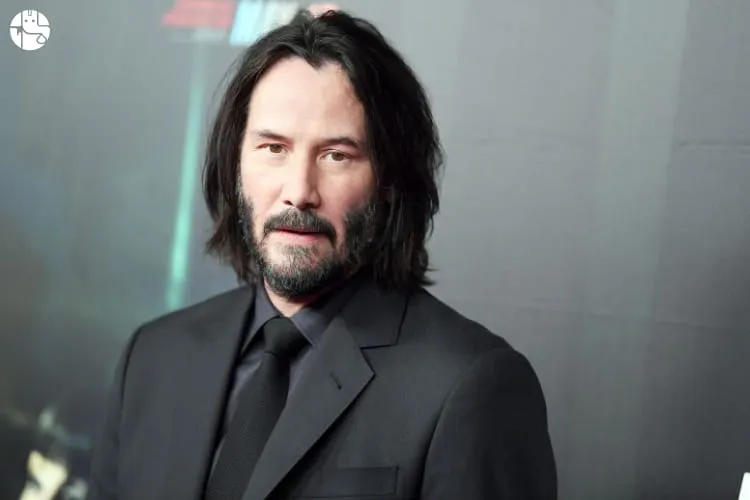 He is the heartthrob of the Hollywood and the most down to earth person one will ever see from the industry. With a cult following from his movie "The Matrix", the star has melted a lot of hearts. Yes, Keanu Reeves celebrates his birthday on September 2, and the actor, musician turns 55! Lets us enlighten you about Keanu Reeves and look at his horoscope.
Not many people know this, but this terrific actor also was a bassist in an alternative rock band called "Dogstar"! Keanu Reeves starred in blockbuster movies like Bram Stocker's Dracula, The Matrix Trilogy, Speed, Bill, and Ted Franchise, Constantine, Devil's Advocate and has recently charmed the audience with his John Wick series. It is rumored that he will be seen in "Bill and Ted Face The Music", "Cyberpunk 2077" and "The Matrix 4" as well!
---
Keanu Reeves's Birth Chart
---
ASTROLOGICAL OBSERVATION:
As per Keanu Reeves's birth chart, the Sun is placed in its sign, therefore, such placement of the Sun makes him dignified, courageous, affectionate, powerful, generous, playful, optimistic, ambitious, loyal and cheerful. He possesses the talent to grab the attention and run the show while also having a good time. This is the same reason why he also loves helping others and doing things for charity.
According to Keanu Reeves's astrology chart, Saturn is placed in its sign, in Aquarius. This indicates that Reeves is a self-disciplined person and has the inner strength to achieve his desires and goals in life. Such placement of Saturn may make him capable of organizing to handle the situation wisely too. He can see the wider view of the situation which is one of his strengths. He may have the ability to plan and organize his life systematically as well.
Creative Venus is placed in the sign of Cancer, hence, such placement of Venus may make him a wonderful partner. He may be passionate sensitive, warm-hearted, protective and affectionate which makes him someone who may want to spend time with family and friends, says Keanu Reeves's horoscope.
The Sun and Mercury conjunction in his horoscope will grace him with good sense of purpose, a very fine sense of humor, good intelligence and great memory power. He may be a good communicator with decent eloquence, in accordance with Keanu Reeves's birthday prediction 2023. Do you want to know about your birthday prediction? Ask Our Expert Astrologer.
---
BIRTHDAY REPORT (THE ROAD AHEAD)
Starting from his date of birth, he may have certain things which may confront him now and then plus the transit of incendiary Rahu over his natal Moon in Gemini may create mental pressure which may make him apprehensive at times. Rahu and Ketu will be passing over his radical Rahu and Ketu, therefore, the situation will be redefining for him and there will be some significant events happening in his life, predicts Keanu Reeves's natal chart.
The transit of Jupiter through Sagittarius will remain overall progressive and good for him as far as his movie career is concerned. His upcoming movie is 'Bill & Ted Face the Music' and this movie is slated to be released in the year 2020. Considering the planetary transit unfolding during the next one year starting from his date of birth in the current year till his next birthday, this film is likely to do reasonably well. In India, the film will get a lukewarm response from cine-goers.
The transit of Saturn through Capricorn starting from the month of January 2020 will give rise to Kantaka Shani or it is best known as Shani Dhaiya therefore in his personal life he may find himself unsupported and alone at times.
'Withdrawn' feeling may also crop up. The problem in his personal life may surface and it may give him some tensed moments. Karmic teacher Saturn will test his mettle and perseverance from time to time. Taking care of his health should also come under priority, as per what is written in Keanu Reeves's horoscope.
Furthermore, he needs to drive very carefully as there are chances of sustaining an injury due to the transit of Rahu over his radical Rahu and Mars of his horoscope. He may have to pay attention to details in a very meticulous and methodical manner in order to avoid any aberration.
May Ganesha grant him a successful and prosperous life ahead!
To Get Your Personalized Solutions, Talk To An Astrologer Now!
With Ganesha's Grace,
The GaneshaSpeaks Team
---
---
Get 100% Cashback On First Consultation