Kangana's career may be on the upswing in 2013, predicts Ganesha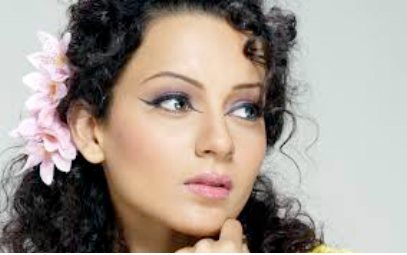 Unconventional and bold, Kangna Ranaut entered the world of films, glitz and glamour at the young age of 19 and hit the right note with her first movie Gangster, marking her arrival in Bollywood. Her curly hair and intense acting made her a star overnight and how! And there has been no looking back since then. In her seven years in the Hindi film industry so far, both critical acclaim and box-office success have come in plenty for this lovely lady. However, her personal life have sometimes been in the news for all the wrong reasons, be it her alleged affair and subsequent break-up with a certain middle-aged man or cosmetic surgeries. Nevertheless, there has been no dearth of films for Kangana.
With five of her films releasing this year, 2013 looks set to be a promising year for Kangana Ranaut. But do stars say the same? Ganesha analyses Kangana's Surya Kundali and finds out what the year ahead has in store for her. Read on to find out more.
Kangna Ranaut
Date of birth:- 23rd March 1987
Time of birth:- Unavailable
City of birth:- Bhambia, Himachal Pradesh, India
Kangna Ranaut Surya Kundli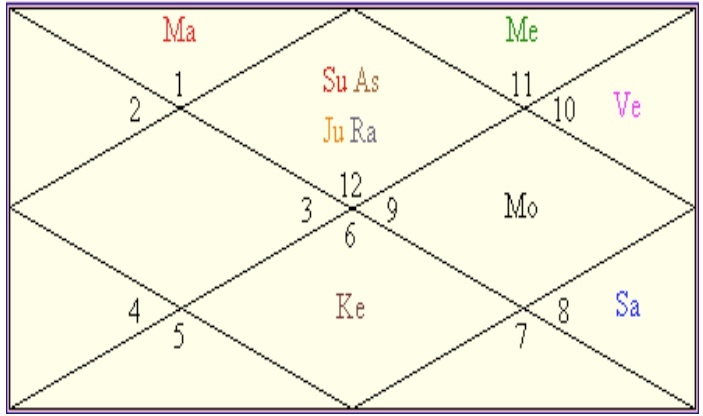 Astrological observations
Transiting Jupiter is aspecting Natal Saturn and Venus in Kangna's chart till May 2013 (as birth time is unavailable, Moon's position has not been taken into consideration). After May 2013, the transiting Jupiter will form an inconjunct aspect with her Natal Venus.
During next one year from now, the transiting Saturn will aspect her Natal Mars that is posited in Aries.
Ketu is currently transiting over the Natal Mars in Kangna's chart.
Venus holds key position in her chart. It is the Aatmakaraka planet for her.
Astrological predictions
As aforementioned, Venus holds a key position in her chart, because it is the Aatmakaraka planet (planet that holds the highest degree in the Natal chart).
During the year ahead, Kangana's fame may increase, but she may also remain emotionally upset. However, these emotional conflicts may lend a depth to her personality, and this development shall, ironically, be helpful in lifting her performances. So that way, a personal negative is going to turn into a professional positive.
Kangana's Jupiter's aspect over the Natal Moon will give her a scope to widen her field of work. She may take interest in other creative areas or different aspects of film making.
She is going to come up in different, little more challenging roles during the year ahead, for which she will also have to work very hard and her hard work will be duly rewarded.
Before her next birthday, Kangana may break her silence over some serious and a very personal matter.
May 2013 to July 2014 is going to remain very important period of her career, because of transiting Jupiter's aspect over Natal Moon. She is going to remain very busy, and may also earn accolades during the year ahead. She would also get nominated for some award.
May Lord Ganesha bless Kangana Ranaut with a great year ahead.
With Ganesha's Grace,
Bhavesh N. Pattni
The GaneshaSpeaks Team