Know Future Prediction of Kamal Haasan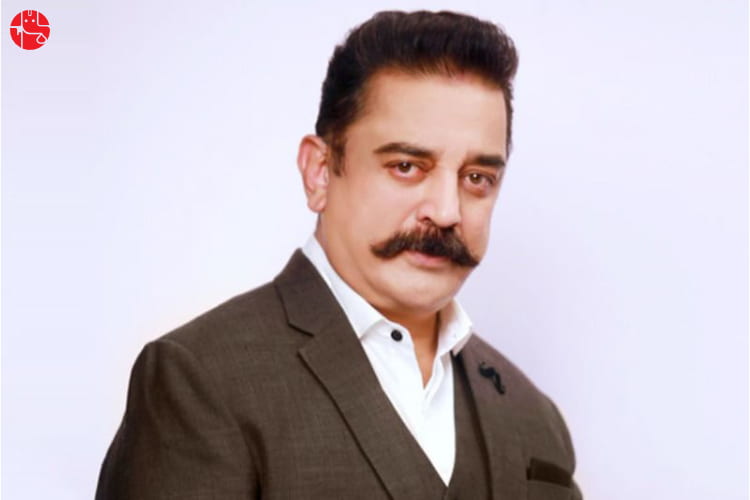 Who ever thought in a Tamil Iyenger family, that a versatile actor was about to take birth on 7th November, 1954, in Ramanathapuram, Madras (Chennai). Kamal Haasan was born to a lawyer D. Srinivasan and a house wife Rajalakshmi, as their fourth and youngest child.

Its difficult to describe Kamal Haasan, as any dictionary would be short of adjectives to define his personality. He is versatile, dynamic, bold, committed, appealing and unmatchable. His contribution to the Indian Cinema has always been profoundly respected all over the world. Haasan is one of those actors who go the extra miles to get involved in their work and reach perfection.
Kamal Haasan : what does his Kundli tell us?
Surya Kundali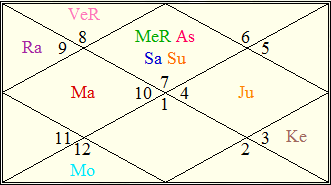 As we can see in the kundli, the dynamic actor Kamal Haasan, was born under Libra ascendant and Pisces Moon Sign. His ascendant lord Venus is located in the house of communication and it has conjoined with the sign Scorpio. This conjunction is highly positive and it would give intense results in a positive aspect.
The combination of Saturn, Sun and Mercury has proved favourable to him and he eventually became one of the biggest stars in the industry. This combination has helped him become a big actor, direct, producer and screenwriter as well. Haasan has never stepped back from exploring new things in his movies.
The planet Venus, which is significator of art, music, dance, acting and is directly related with glamour industry, has occupied a favourable position in Kamal Haasan's birth chart.
The planetary combination of Jupiter and Mars has helped him win several awards for his remarkable performances in film industry. He left no stone unturned and won the National Film Award for his exceptional and outstanding work in movies.
On reading Kamal Haasan's birth chart, one can observe that the connection with planet Moon and Jupiter blessed him with skills in playback singing, lyricist and in politics as well. Gaj Kesari Yoga that is formed in the horoscope of Kamal Haasan, would be giving him a good level of success in politics as well.
Haasan's Kundli also indicates that he is quite sensitive and emotional person. At the same time, he has a strong control over his emotions. Despite his highly acclaimed good work, he has faced several criticisms, but his will power and positive mindset has helped in negative and trial times.
As per Kamal Hassan's horoscope, it can be predicted that his future is extremely luminous and he has great potential to explore more in life. The planets Rahu and Ketu have made him self-proclaimed atheist, which is not a wrong aspect in any manner.
The Birthday Wish !
Kamal Haasan has always left his audience awe-struck by his splendid performance. So, we at GaneshaSpeaks, wish him happy, healthy, prosperous and long life. May he live long and come up with more outstanding movies. We wish him good luck for his political career. May he do equally good in his new phase of career!
To Get Your Personalized Solutions, Talk To An Astrologer Now!
With Ganesha's Grace,
The GaneshaSpeaks.com Team