Kajol Birthday Forecast- What does 2019 have in store for her?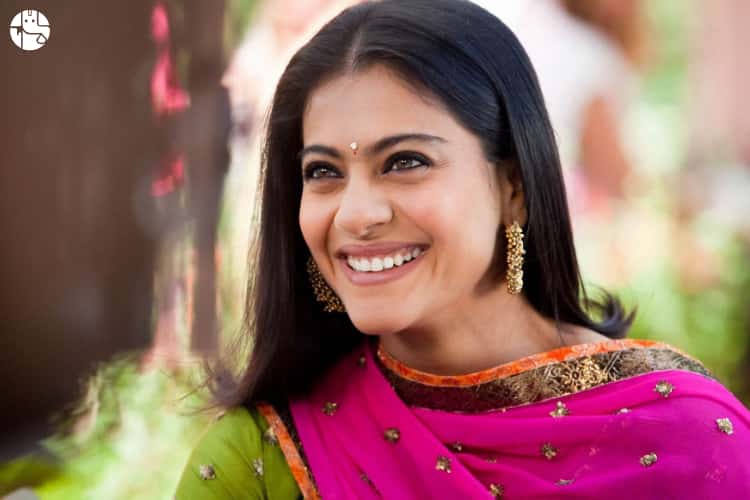 If there is any celebrity who can single-handedly make Bollywood work, it is Kajol. You guys have no idea how much we love her. This bombshell of a person celebrates her birthday on the 5th of August. Honestly, we should have a Kajol Day! Anyway, we are here to tell you a little about her year ahead. Yep, time for a Kajol Devgn Birthday Prediction! But before that, a teeny tiny introduction is a must!
PS: Kajol's zodiac sign is Leo! Find out more about your zodiac sign.
Kajol Devgn is the daughter of the famous actress Tanuja and filmmaker Shomu Mukherjee. Her debut was the 1992 film Bekhudi. She was still in school at that time and apparently went back to her studies after filming during the summer break. Wow! Her first commercial success was her next film, Baazigar (1993). That film, ladies and gentlemen, marked the beginning of the most iconic pairing ever- SRK and Kajol. In 1995, Kajol starred in two movies- Karan Arjun and the ever-classic Dilwale Dulhaniya Le Jayenge (we knew you were waiting for this one!). While the former was a huge hit, it was DDLJ that stole the show in 1995, becoming one of the most successful films in Bollywood. *plays Tujhe Dekha Toh… in the background* In 1998, she collaborated with SRK once more for Kuch Kuch Hota Hai, bagging her second Filmfare (the first was of course for DDLJ).
After a few career fluctuations, Kajol came back with a bang, starring as Anjali in Kabhie Khushi Kabhie Gham (2001) opposite SRK, again! Honestly, they should never stop collaborating. Post this, she took a break, came back, took another sabbatical, and came back again with My Name is Khan (2010)- a movie worth gazillion awards! This unconventional beauty has been ruling our hearts for a long time now. She is spontaneous, smart, witty, funny, and a lot more as an actress. She's defied all the stereotypes and we stan her for that.
Now, moving on to that prediction.
Kajol's Birth Chart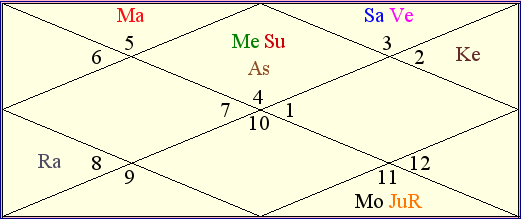 Kajol's Birthday Prediction 2019
As per Kajol's birth chart, the natural benefic planet Jupiter will be transiting through the 5th and 6th houses respectively. This will be a time of stimulating ambition and business objectives. She will make a remarkably positive impression on others and may receive a significant break in her professional ventures. We're waiting for the bang, dear, we are! Advertising and promotional campaigns will be extra effective this year.
This is an excellent time for communication and intellectual endeavours. Her super-cool ability to plan ahead will be useful, allowing her to make valid judgments. It is a great time to negotiate contracts or seek new opportunities through communication.
As far as her personal life is concerned, she will be devoted to her family this year (as always!). She will be dedicated to home and family affairs, and her social circle will also widen this time. She will be a part of various auspicious family functions and social gatherings. Health-wise, things will be uber fabulous this year as she will remain fit and healthy.
The influence of Saturn opposition Saturn aspect is known for being lucky. It always brings something unexpected. But, it will also test her patience. During this period, she will feel more optimistic and confident than usual. Yet she may judge her limitations and won't over-commit herself. Her life is well-planned, and her thoughts more organized. So, that's a positive!
Overall, during the year ahead, Kajol's kundli indicates that she will be endowed with extraordinary intelligence, exceptional managerial abilities, a sharp mind, and superb skills. She will be very hard-working and will not like to take things lightly. This is exactly what will help her manage her (Ajay Devgn's) business effectively.
If you want to know more about your life ahead, Talk to An Astrologer Now!
Happy Birthday! We adore you, Kajol!
With Ganesha's Grace,
The GaneshaSpeaks.com Team