Will Ranveer Singh and Deepika Padukone have a Dazzling Married Life?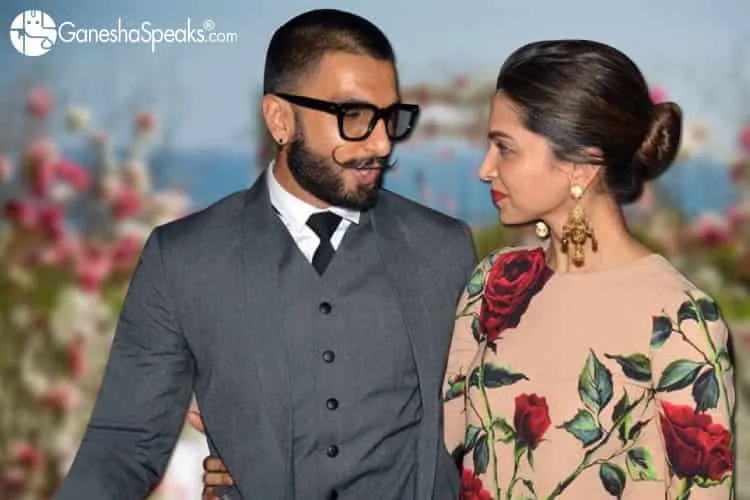 This is the day that most Indians were waiting for, at least from the film fraternity and interestingly it has come true. There was much speculation about their marriage date. Deepika Padukone and Ranveer Singh recently announced that they will get married on the 14th and 15th of November on their respective social media accounts on the 21st of October and almost took everyone by surprise.
This couple was in a secret relationship for quite some time now although none of them, especially Ranveer, were able to keep this relationship personal with all their antics off the screen. We first saw this duo do wonders in their film Ram-Leela with some amazing chemistry and romance and since then we have adored and loved this couple. Then we saw this fabulous pair in Bajirao Mastani again, which also took us off-guard with their enchanting and captivating connection which, in turn, made us fall in love with this duo all over again. The last movie that they made together was Padmaavat which also was highly admired.
So, finally, this pair is going to get married and Deepika in one of her interviews mentioned that she was excited about her marriage and how she wants her marriage to do as good as her parents' marriage did after all these years being together. It is speculated that there will be two weddings, one in a traditional south Indian style and another one in a more Punjabi style as both of them hail from different regions and community of India. The wedding is going to be held in the romantic country of Italy in Villa Del Balbianello!
Match your birth chart for marriage from Free Kundali Matching Calculator.
---
Astrological Predictions For The Couple:
Deepika Is Very Sensible, Say The Stars
The birth chart of Deepika shows Sun's placement in Sagittarius Sign and therefore she may have the gift of being very sensible. She is someone who may get to the truth of something but may not rest until the truth experienced is borne out of reason. She may not be fully aware of the strength of her nature but she does have a deep sense of self-experimentation in her which may aid her in guiding her through science and philosophy, from philosophy to love and from love to spirituality.
Ranveer Will Want Excitement
As per Ranveer's birth chart, Sun's placement in Gemini Sign has made him very clever. He may require constant mental stimulation because he may be prone to be bored. He may want to surround himself by people, activities and exciting situations. He is the happiest when he is busy and fully engaged in varied activities. Do you want to know how will your career fare? Buy the Career Ask A Question Report.
They Will Share Likes And Dislikes
Deepika's Moon sign is Libra and Venus is the Lord of the Libra sign. Ranveer's Moon sign is Aquarius and Saturn is the Lord of the Aquarius sign. Venus and Saturn are mutual friends which indicate similar likes and dislikes. This will give them an opportunity to understand each other's expectations which will help them in living happily together. Both will be lucky for each other and both can expect a professional rise after the marriage which is good for Ranveer Singh and Deepika Padukone relationship.
But Will Have To Handle Differences Efficiently
Even though they share an intimate relationship with each other and they both have a good understanding, dosha in their respective birth chart will make it difficult to match each other's expectations. Deepika is born in the Angarak Dosha as well as the Grahan Dosha, whereas, Ranveer is born in the Angarak Dosha. This may lead to heated arguments at times which may spoil the charm of their married life and affect their love story. At times, it will be difficult to understand each other's expectations and they will have to sort out issues with a more calm and composed approach as problems in the relationship cannot be denied. But we wish both of them a magnificent and content married life!
With Ganesha's Grace,
Acharya Shandilya,
The GaneshaSpeaks Team
To Get Your Personalised Solutions! Talk To Astrologer Now.
---
---
Get 100% Cashback On First Consultation