Can 2022 Create Trouble in Paradise for Vicky & Katrina?
Published on December 3, 2021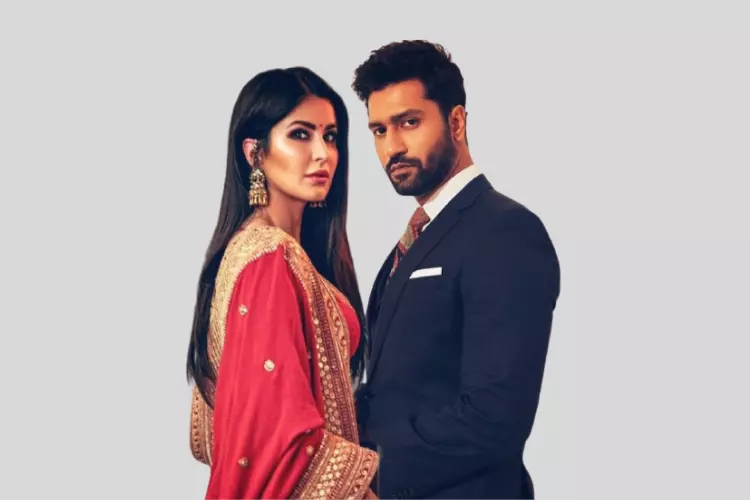 Vicky Kaushal and Katrina Kaif had their 'rauka' ceremony in Diwali and have asked their close family to keep their calendars clear in December. The wedding is on! The venue is most likely to be Rajasthan's Sawai Madhopur.
Well begun is half done, they say. So it's about time we have a look at the stars of both the stars to understand how the first year of their marriage would be, for both of them! And if you want to understand your year ahead, you can always have a look at your Personalised 2022 Report.
Vicky Kaushal And Katrina Kaif: How Planets Plan Their 2022?
Katrina is a Virgo, born on July 16, 1983. In her Solar chart, the Lord of her marriage house is Jupiter. In 2022, Jupiter will transit to her 'Karma' and luck house, which is a positive sign.
However, after April, Saturn will enter the house of luck which is the foretelling of some challenges. Overall, the year looks to be positive for her from January to April. After that, Ketu's transit in her house of love can create some issues.
Find out how your planets shape your lifeG with a Free Janampatri Analysis.
On the other hand, Born on May 16, 1988, Vicky Kaushal is a Taurus. He has an exalted Moon in his solar chart. For 2022, his chart indicates a good four initial months due to a positive Transit of Jupiter from the house of work to the house of benefits.
Same as Katrina, the transit Ketu is likely to bring challenges for Vicky Kaushal, too. During this time, the collections of his movies may suffer as well.
Coming to their marriage, since Katrina is Virgo and Vicky is Taurus, the marriage may require some patience and trust for each other to work it out!
Understand the effects of these planets on your life – Talk To Expert Astrologers Now!
With Ganesha's Grace,
www.GaneshaSpeaks.com