Box Office Fate of Saawariya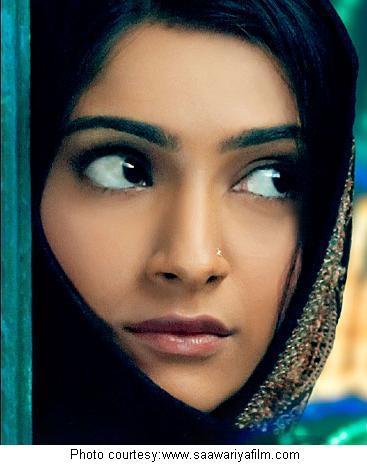 Sanjay Leela Bhansali is currently busy with the shooting of his forthcoming film Saawariya. It will be the debutant venture for Ranbir Kapoor as well as Sonam Kapoor- both star kids. This is why the film's fate at Box Office will either shape or break their careers. However, considering Sanjay Leela Bhansali's past success record, there are many hopes attached with this film. Ganesha goes deep into studying how the film will do at Box Office.
In Saawariya, a new actor-Ranbir Kapoor is entering who was born on 28th September 1982 in Mumbai with rising Capricorn sign. Looking at his Moon chart Ganesha notes that Mars is Swagruhi. Rahu, Ketu and Mercury are exalted. Venus is debilitated. Presently, fifth house is aspected by transiting Jupiter, which is favourable for getting success in film. Sonam Kapoor was born on 9th June 1985 in Chembur. Saturn is exalted and Jupiter is debilitated in her chart. Mars is situated in the fifth house of art and acting. Currently, Transiting Mars is also passing over the Natal Mars. Considering these and all the other factors, Ganesha feels that Ranbir's and Sonam's future is bright in acting field in general. In this film the performance as well as acting of Ranbir and Sonam will be very valuable. All in all both charts are promising high quality of achievement.
Ganesha would like to say something about future of this film by astrological and Numerological point of view.
The Movie will release on 9th November, 9 Number is ruled by Mars. Sonam Kapoor's birth date is also 9th. This means she will be under the influence of transiting Mars planet. Hence Ganesha feels that this movie will be good and will attract audiences very quickly. Its starting will be very greater. Ganesha notes that Moon will be in Libra sign on the releasing day, as Libra's Lord is Venus, which is posited in the twelfth house. It is promising powerful publicity in this film. Script and situations will be really effective. Dialogue will also be very good.
Mercury will be in Libra on the release date, which is indicating that film will make huge amount of money. The situation of Venus in 12th house from Moon as well as Sun indicates that the film will make lots of Money. The positive side is that Sun is exalted in Navmansh as well as Jupiter is Swagruhi in Navamansh on the day of release. Hence Saawariya film might get nominated for award. This is also promising the high quality of success. Ganesha feels that the film will be a super hit. It will bring high amount of business at box office.
Ganesha wishes good luck to Sanjay Leela Bhansali to get high amount of success.
With Ganesha's Grace,
Dharmeshh Joshi,
www.GaneshaSpeaks.com