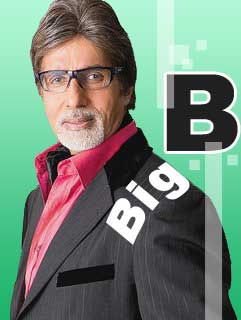 In the language of Astrology, Superstar Amitabh Bachchan is undergoing 66th Solar Return Cycle. Solar and Lunar Returns are integral part of our life and they indicate major and minor events - yearly and monthly trend - respectively. Ganesha would like to throw light on Big B's forthcoming year, based on Solar Return horoscope.

Amitabh Bachchan
Date of Birth: October 11, 1942
Time: 17 hours 00 min.
(Deduct -1 hour War Time from the birth time)
Place: Allahabad

Amitabh Bachchan's Natal Chart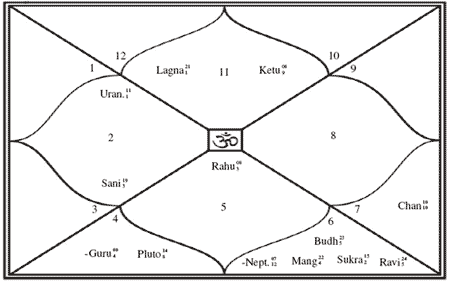 Amitabh Bachchan's Solar Return
11th October 2008
14 hours 09 min. 30 sec.
Mumbai (Current place of Residence Taken into account)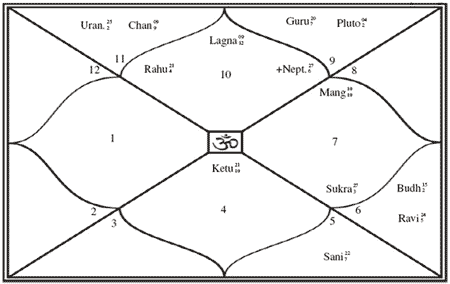 Astrological Points to be noted in the Solar Return (SR) Chart
Ascendant of SR is falling in the 12th house of the Natal chart.
SR's Ascendant Lord Saturn is in the 8th house and in exalted Navmansha.
Lord of the Year, Mercury, is exalted but retrograde.
Muntha is in the 8th house in Leo Sign at 21 degrees, closely associated with Saturn.
Muntha Lord, Sun, is in the 9th house.
Powerful Venus, the significator of Arts and films, lies in the 10th house.
Swagruhi Jupiter is in the 12th house.
Rahu and Ketu are in the First house - Seventh house axis.
Astrological predictions for Big B's next one year
Amitabh Bachchan's health would be a cause of concern during the next one year.
Big B may undergo a safe surgery. Chest to stomach are the vulnerable areas of his body, so Ganesha suggests him to undergo due medication even in case of a minor complication.
His foreign contacts will be very useful and he may also be offered a foreign film
Big B's presence in some movies may make those films blockbusters.
The need to express himself may become stronger but the expression may come out through writing in the form of an article or a book.
He will become more calculative and logical but may take some rash decisions.
Ganesha wishes good luck to Amitabh Bachchan and may Lord Ganesha bless him with a long and healthy life.

Ganesha's Grace,
The GaneshaSpeaks Team