Ben Affleck Birthday Prediction – Are Planets Bringing A New Turn In His Life?
Published on August 10, 2022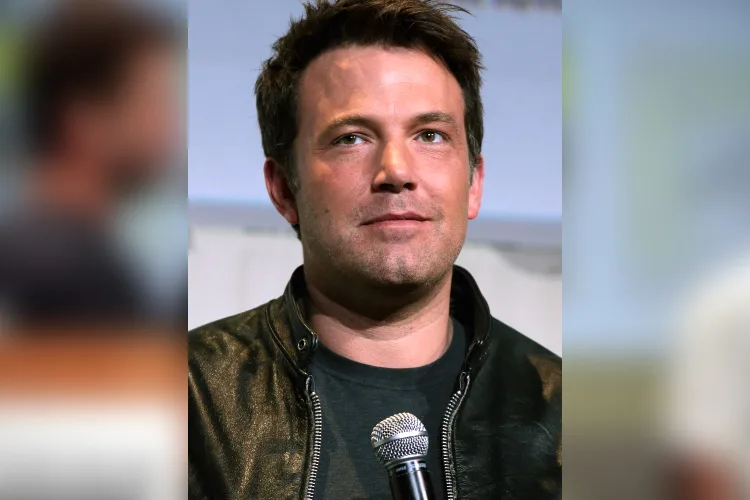 Hollywood heart-throb Ben Affleck is going to turn 50 on Aug 15. Ben Affleck is no stranger to starring in both big and small films. The Hollywood superstar Ben Affleck has written, directed, and acted in several big independent and blockbuster movies. Beginning with his college buddy and fellow screenwriter Matt Damon, the two gained fame with their Oscar-winning script for Good Will Hunting. 
On his 50th birthday, our expert astrologers had a sneak peek into his horoscope and found interesting hidden planets behind his success. Scroll through to discover the planet's role in his birth chart. 
Venus, Moon, and Mercury – The Greatest Strength For Ben Affleck
Date Of Birth: Aug 15, 1972
Place of Birth: Berkeley, California, U.S.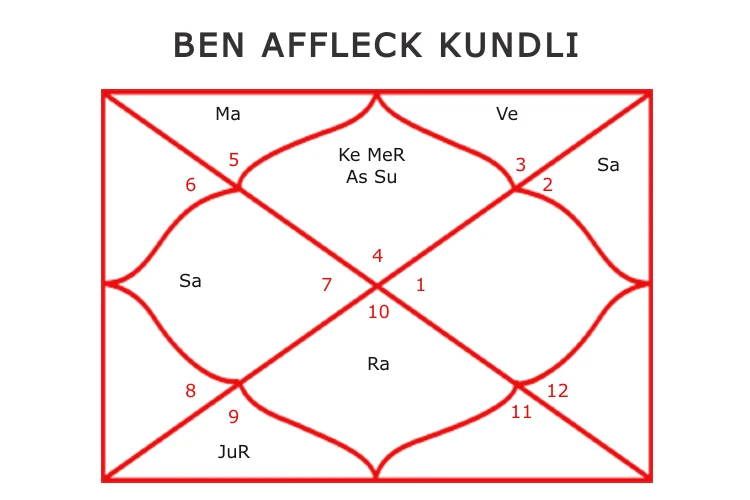 The Parivartana Yoga among natal Venus, Moon, and Mercury is the greatest strength for Ben Affleck. Hence, this shows that he will be able to rise in his occupation because of his own efforts. Most of his efforts are likely to reap good results. He can also support others in the entertainment industry. Moreover, his speech and style of presentation can be admired by people in the industry. 
Furthermore, the impact of Jupiter & Saturn transits may extend their support to Ben Affleck. Our expert astrologers predict a positive result for him to reach the peak in his various businesses and abundant opportunities for growth in his industry. He would also regain his reputation and goodwill by the grace of Lord Ganesha. 
Are you curious to know about your nature? Ask our expert Astrologers for better insights.
Upcoming Time Of Ben Affleck: Promising or Challenging?
The upcoming year seems to be favourable for Ben Affleck. It is more likely to remain comfortable for him. It's time to work hard, take up greater responsibilities and make maximum use of his available resources. At work, he might be forced to meet the demands and expectations of others. But, at last, he is likely to accomplish all undertakings successfully and in the required time too. 
Regarding his personal life, passion may run high. This can be a good time to identify the weak areas of his relationship and seek ways to add harmony to relationships. Planetary situations are all set to bless his personal life as well.  
But what for you? Are the planets set well in your birth chart too? Know with Your Free Personalised Janampatri!