Alia Bhatt Ranbir Kapoor Relationship: Wedding Bells to Ring in 2022?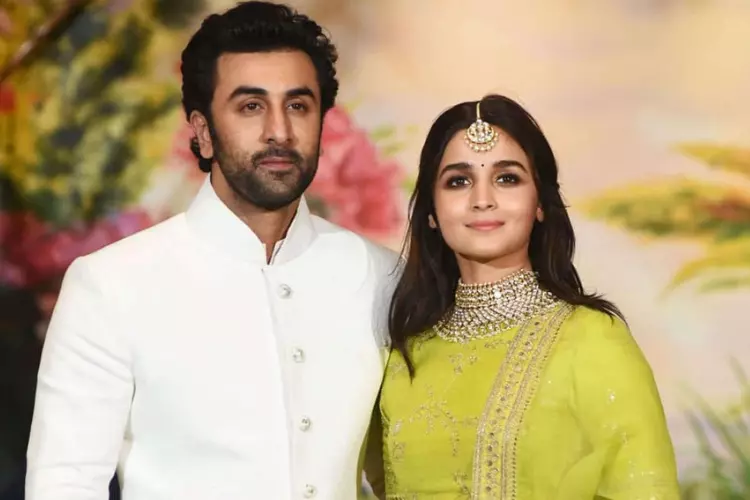 Bahubali fame SS Rajamouli's new trailer 'RRR' is turning heads since it was uploaded on YouTube on Dec 09. The movie stars Ram Charan, NTR, Ajay Devgn, Alia Bhatt, and many more. During the trailer launch, Alia Bhatt was asked by a reporter if 'R' is a lucky letter for her. In response, she was caught blushing and later answered that 'R' is a lovely letter, and so is 'A'.
And though it was a genuine adorable moment from Alia, it raises a question worth exploring. How good is the 'R' of Ranbir Kapoor for her? When the whole internet is waiting for Alia Bhatt & Ranbir Kapoor's Marriage, do 'R' & 'A' really belong together?
And if you think you and your partner are meant for forever, too, understand what makes the relationship work with a Compatibility Report.
Well, with Alia & Ranbir, there's only one reliable way to know for sure: The planets and the stars. Without further ado, let's have a look at both their planets to see if Alia Bhatt's stars share anything to 'Sehmat' with Ranbir Kapoor's 'Badtameez Dil'…
---
Ranbir's Stellium & Alia's Venus: The Fountain of Talent
In their individual horoscopes, there are not many similarities. Ranbir has a Stellium (conjunction of four or more planets) in the first house, with Virgo. In his first house, Venus, Mercury, Sun, and Saturn boost his birth chart. Alia's acting superpowers and unmatched talent come from an exalted Venus and Saturn's placement in their own signs. However, Moon & Rahu's debilitated conjunction may have made Alia the butt of many jokes in the past (remember her first appearance on Koffee With Karan?). And talking about bad combinations, Mars in its own house may have made Ranbir Kapoor prone to aggressiveness and get him lesser friends in life.
If you also have trouble making friends, then a debilitated planet may be the reason! Check your Janampatri Analysis now!
But how are they, when they are together?
---
Astrology Behind The Relationship
What about the relationship, then? The age difference of 11 years between Alia Bhatt and Ranbir Kapoor, combined with Ranbir Kapoor's dating history, hasn't done a great PR for the couple's relationship.
The same Stellium of Ranbir Kapoor's first house aspects the seventh house, the house of partners. This may have resulted in a poor track record of relationships for him. On the other hand, the Moon & Rahu's unfavourable conjunction for Alia can also make her thinking process unstable at times.
If you also have someone special in your mind you want to tie a knot with, you can Get Your Kundali Matched with them for FREE!
---
Moon Sign Compatibility & Marriage Date
If we talk about their moon signs, Ranbir is a Capricorn, Alia is a Scorpio. Together, these signs enjoy average relationships. Based on the moon signs, we can say Ranbir is more likely to call the shots in the relationship, while Alia is likely to balance the boat better. You can learn more about Capricorn Scorpio Compatibility Here.
We can hear the wedding bells already!!! Looking at upcoming transits over their birth charts, Ranbir Kapoor may get married from July 2022 to July 2023. For Alia Bhatt, 2022 also looks like a great year to get married.
Tired of waiting for marriage? An astrology expert can help you with your problems. Ask Them Now!
With Ganesha's Grace,
www.GaneshaSpeaks.com
---
---
Get 100% Cashback On First Consultation