Sam Curran: The Young & The Versatile English Cricketer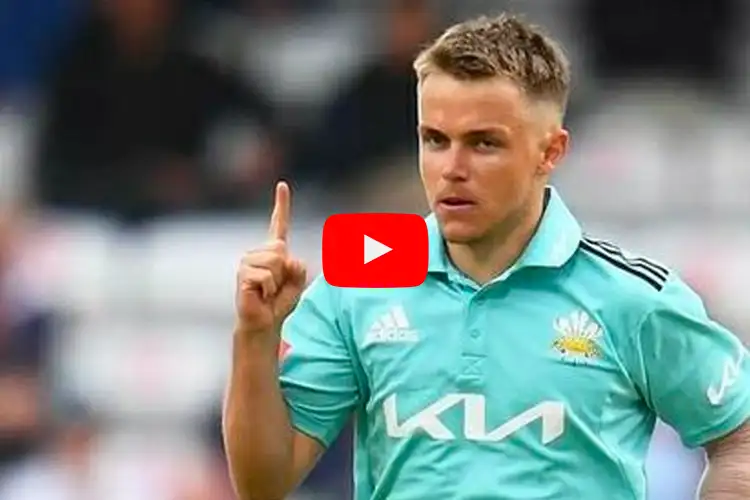 Sam Curran is a promising young all-rounder in the world of cricket. Born on June 3, 1998, in Northamptonshire, England, Curran grew up in a cricketing family. His father, Kevin Curran, was a former Zimbabwean cricketer, and his brothers, Tom, and Ben, are also professional cricketers. Curran started playing cricket at a young age and quickly showed promise as an all-rounder. His skills with both bat and ball were evident from the start, and he soon caught the attention of selectors at the county level.
In 2015, at the age of 17, Curran made his debut for Surrey in a Twenty20 match against Kent. He impressed immediately, taking two wickets and scoring 15 runs in just six balls. This performance earned him a contract with the team, and he quickly established himself as a key player. Over the next few years, Curran continued to impress with his all-round abilities. He was particularly effective in the shorter formats of the game, where his aggressive batting and clever variations in bowling made him a valuable asset to any team. Curran's success in domestic cricket soon earned him a call-up to the England national team. He made his debut in a one-day international against Australia in June 2018, and he quickly established himself as a key player in the team.
Time to Win at the Game of Life with the Help of Astrology – Consult Our Top Astrologers Now!
One of the unique astrological factors that make Curran a versatile all-rounder is his 10th house lord being placed in the 10th house. According to Vedic astrology, the 10th house represents profession and career, and having the lord of this house in the same house signifies a strong connection between the individual and their career. This placement is known to bring success and recognition in the individual's chosen profession. In Curran's case, this placement has certainly contributed to his success as an all-rounder in cricket. His natural talent and hard work have also played a significant role, but his astrological chart indicates that he was destined to excel in his chosen career.
Are You Facing Difficulty in Your Career or Professional Life? Talk to Our Astrologer and Get a Solution.
Overall, Sam Curran's journey in cricket has been a remarkable one. From a young age, he showed promise as an all-rounder, and he has since gone on to establish himself as one of the brightest young talents in the sport. With his natural ability, hard work, and unique astrological factors, there is no doubt that he will continue to be a force to be reckoned with for years to come. What do your stars say about your journey? Speak to our top-rated astrologers to find out. Download the app
---
---
Get 100% Cashback On First Consultation